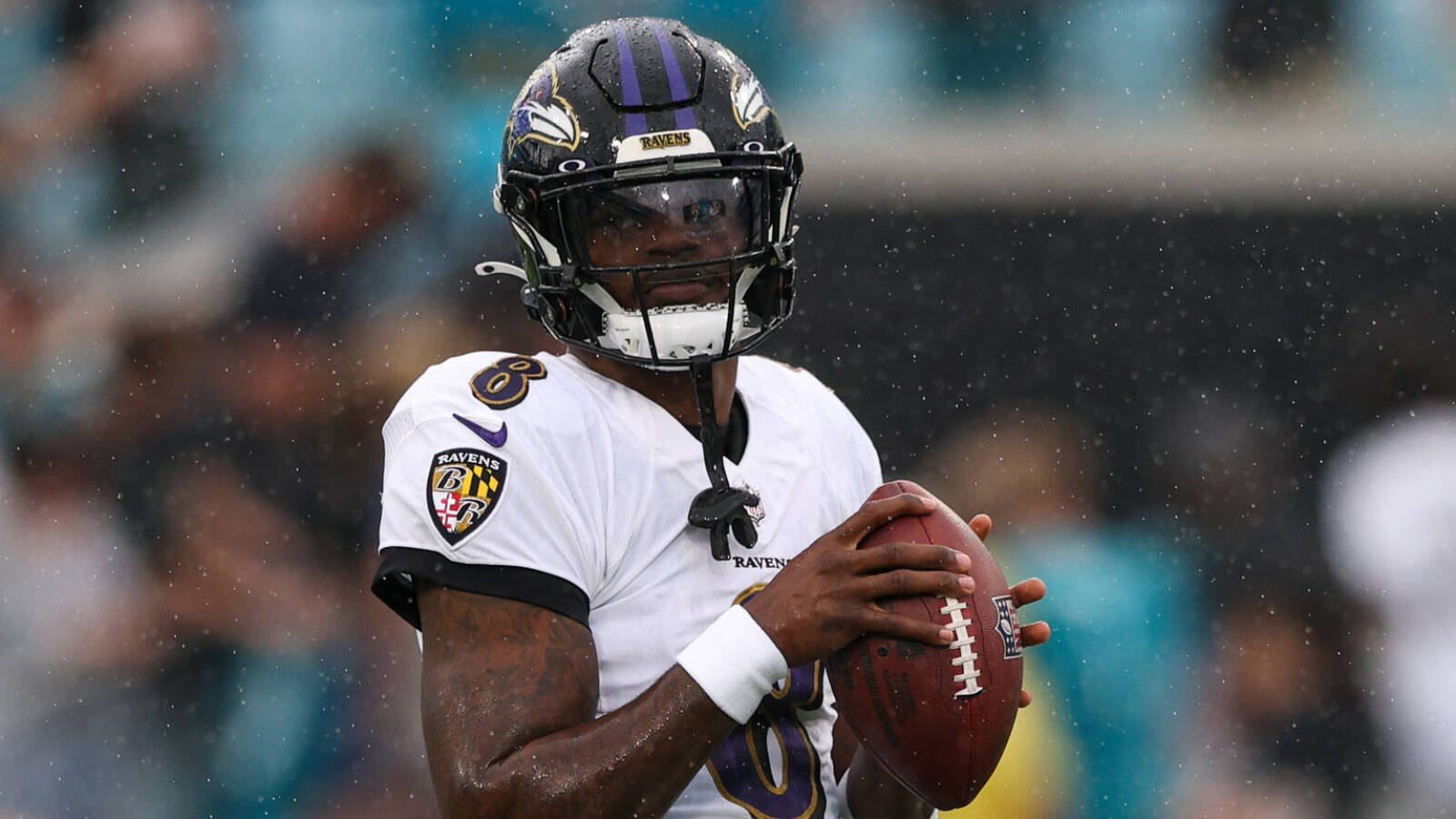 Ravens reportedly expected to franchise tag Lamar Jackson
Despite the odd saga surrounding Lamar Jackson's recovery from a knee injury, the Baltimore Ravens still intend to franchise tag their star quarterback in the offseason. However, they may also leave the door open for other teams to make contract offers too.
On Saturday, NFL Network's Ian Rapoport reported that "every expectation is that Baltimore will tag him for 2023 if they cannot work out a long-term extension, sources say." However, while they are still planning to use a franchise tag in the offseason, it doesn't mean they will use the version that guarantees he will be in Baltimore next season.
Along with the latest on the situation with the impending free agent, Rapoport also mentioned an interesting tidbit. The Ravens have not yet decided which type of franchise tag they will use on their starting quarterback.
When it comes to the infamous tag, the option that fans are familiar with is the "exclusive" type that guarantees a player will be on his current team another season and will have to wait until the next offseason to test free agency — if the two sides don't agree to a long-term deal first. However, there is also a "non-exclusive tag" that teams can use.
If the Ravens use a non-exclusive tag, it would allow other organizations to make a run at Jackson as if he were a free agent. And if the superstar signal-caller and a team agreed on a massive long-term pact, the Ravens would get some serious compensation in the form of two first-round picks.
While that is certainly compensation that would turn off most teams, that might be the minimum price the Ravens set in any potential trade for Jackson if they instead use the exclusive tag and want to move him further down the road.
It is a unique approach to an unusual situation and could at least guarantee a good return if Baltimore can't reach a long-term deal with Jackson.