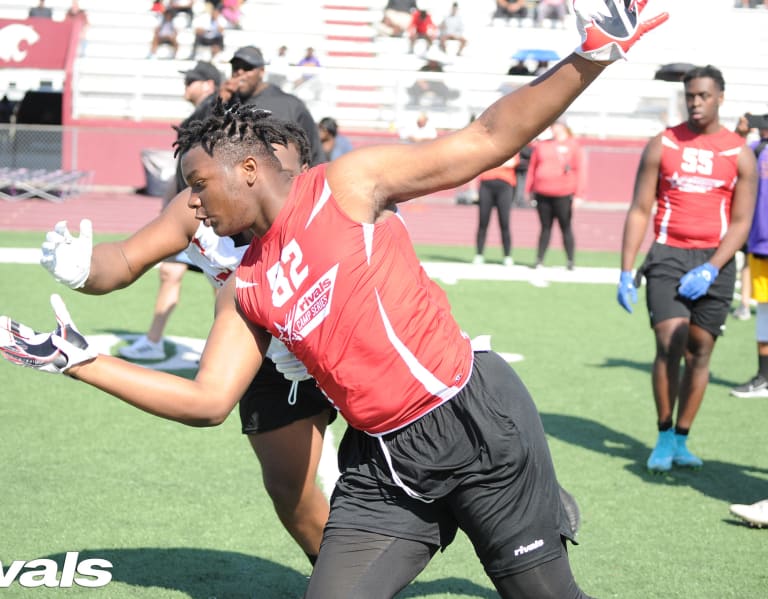 RCS New Orleans: Report cards for offensive/defensive linemen
It is nearly unbelievable that Stewart is not even in high school yet. He was born in May 2007, and for a 2026 prospect he was not only impressive but completely dominant at the Rivals Camp last weekend.
The Reserve (La.) East St. John is so talented and so advanced and so physically impressive that he would be in the five-star discussion if he was in the 2023 class. At 6-foot-5 and around 275 pounds, Stewart is excellent with his hands, has tremendous balance and athleticism, and is far beyond his years.
Grade: A+
*****
I'm not sure I've ever seen a 378-pound offensive lineman move as well as Franklin, who has a big frame and not a bunch of extra weight, but had a dominant performance during the event. He is shockingly athletic and light on his feet, physical and tough when defensive linemen try anything against him and if they come right at him he just swallows them up.
The Baton Rouge (La.) Scotlandville standout has only a Power Five offer from Texas Tech, but his offer list should explode this offseason.
Grade: A+
*****
The Tuscaloosa (Ala.) Northridge four-star offensive tackle is more physically mature, still has incredible size and just looks more confident and dominant at left tackle than a year ago. He could emerge as one of the top players at his position in the Southeast, if not the country.
Formby can handle speed to the edge, he's going to be more physical than pretty much anybody and his size is unquestioned at about 6-foot-7 and 300 pounds. Those are just some of the reasons why basically the entire SEC loves him.
Grade: A
*****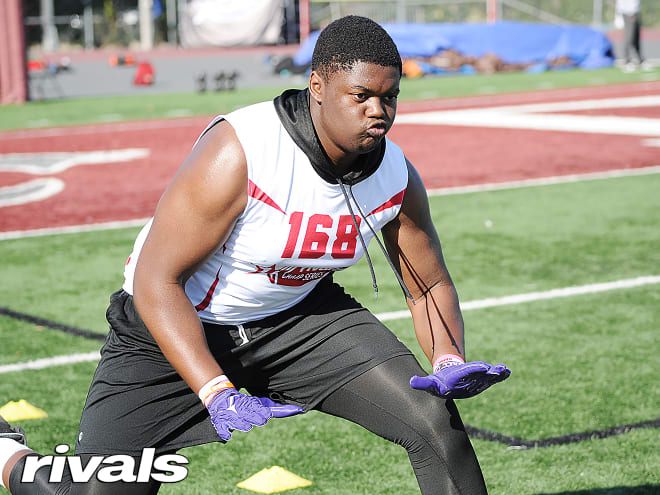 At 6-foot-6, Adams has a frame that could carry more weight, but even though he's long and a little on the lean side right now, the New Orleans St. Augustine prospect still dominates physically and hardly lost a single rep at camp.
Adams plays with a mean streak, through the whistle and never stops battling as the three-star wants to not only win every rep but prove he means business on the football field.
Florida offered in recent days, and Florida State, LSU and others are involved.
Grade: A
*****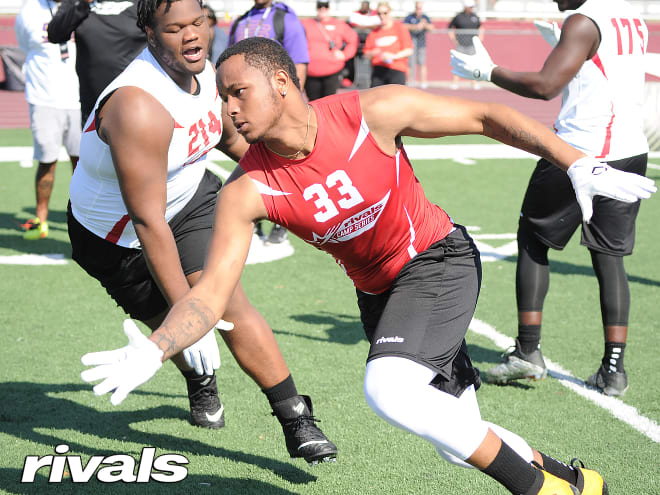 Batiste is someone who has not seen his recruitment take off yet, with Louisiana-Monroe, South Alabama, Tulane and others on the list. But the New Orleans Kennedy defensive end has a lot of promise and upside. He has something that's impossible to teach: a killer instinct and aggressive play style. Batiste is not going to be denied.
The 2023 prospect will battle and fight and claw to win reps, and he has a mentality that coaches will love.
Grade: B+
*****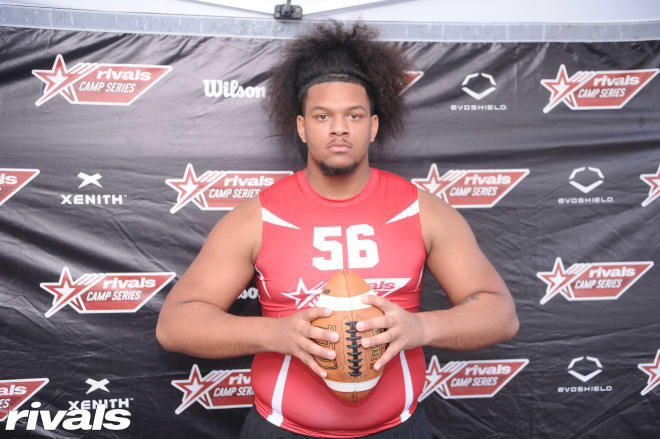 The low three-star from Pensacola (Fla.) Pine Forest looked good throughout the entire camp, from checking in to drills to one-on-ones, and he's someone with clear Power Five potential. So far, Douglas has offers from Liberty, South Florida, Southern Miss, Tulane and others, but with his frame, his mix of toughness and explosiveness and impressive power to overwhelm offensive linemen, it wouldn't be a surprise to see his recruitment pick up dramatically.
Grade: B
*****
One of the best-looking prospects at the entire camp, Fobbs-White has the build of someone who could stay at defensive end or stand up and play as a big inside linebacker. His footwork through drills was excellent and while he came down to earth a little bit during one-on-ones, the Monroe (La.) Neville prospect is built so well that he's going to make an impact on the field.
Grade: B
*****