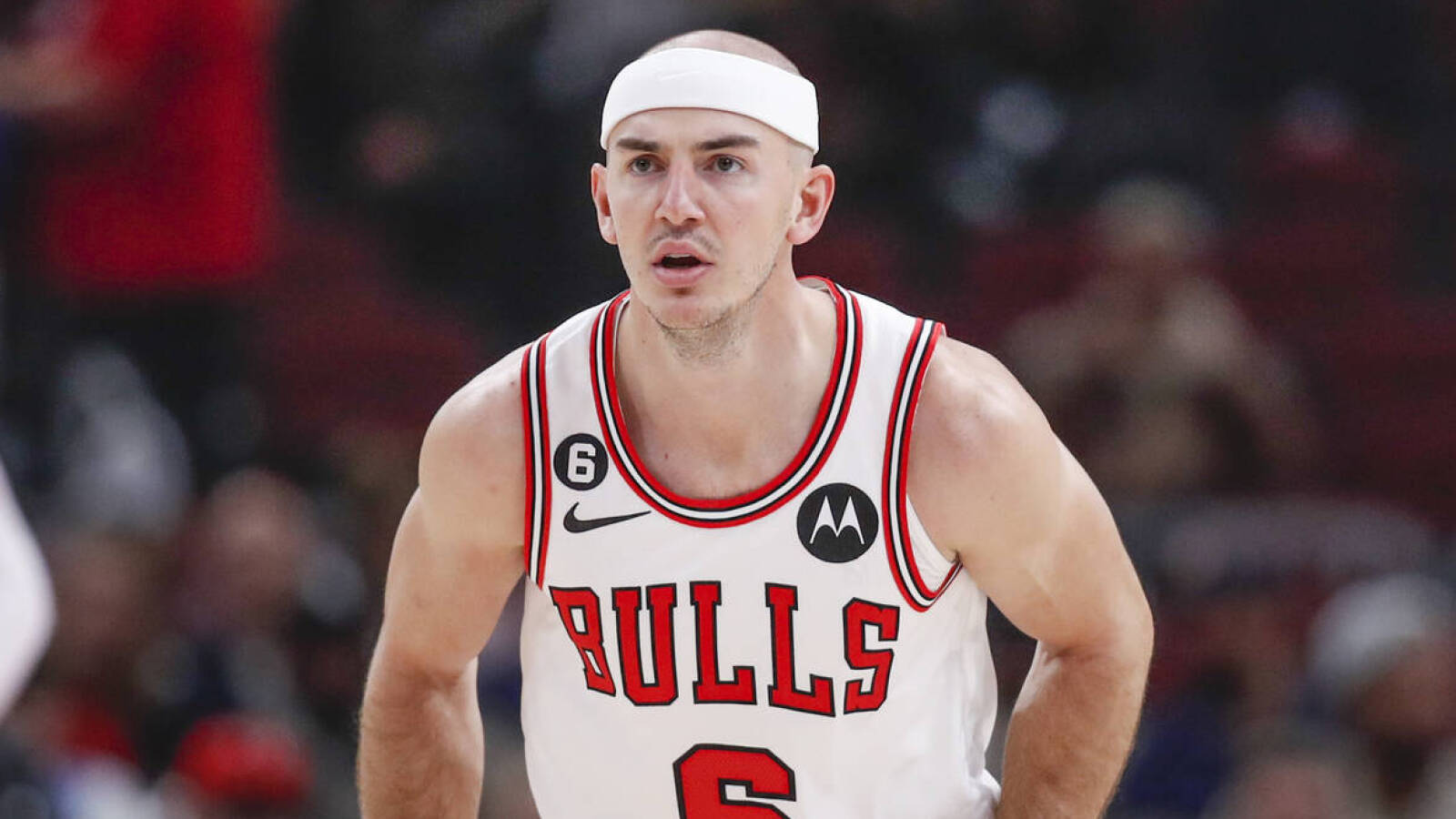 Report: Bulls have surprising untouchable player on roster
The Chicago Bulls have over a dozen total All-Star selections accounted for on their roster. It turns on that their most highly valued player might just be a guy who doesn't have one of them.
Joe Cowley of the Chicago Sun-Times reported this week that Bulls guard Alex Caruso may be the one untouchable on the team's roster ahead of the trade deadline due to his valuable defense and plus-minus numbers. Cowley added that Chicago stars Zach LaVine, DeMar DeRozan and Nikola Vucevic could all potentially be involved in trade scenarios.
Caruso, who is not one of the five ex-All-Stars on the Bulls roster (LaVine, DeRozan, Vucevic, Goran Dragic and Andre Drummond), is probably a surprising top asset to many. He is no longer a spring chicken (turning 29 next month) and averages less than six points per game this season.
But Caruso is the definition of a guy who makes winning plays. He is Chicago's best perimeter defender, is connecting on 39.5 percent of his threes this season, and has a contagious energy as a hustle and intangibles player. Caruso is also the only one on the Bulls roster with a championship ring (won in 2020 with the Los Angeles Lakers).
We have indeed heard rumors of big changes potentially coming to the 20-24 Bulls before the NBA trade deadline (set for Feb. 9), but it sounds like Caruso may be the one guy who is most likely to stick around for the long haul.