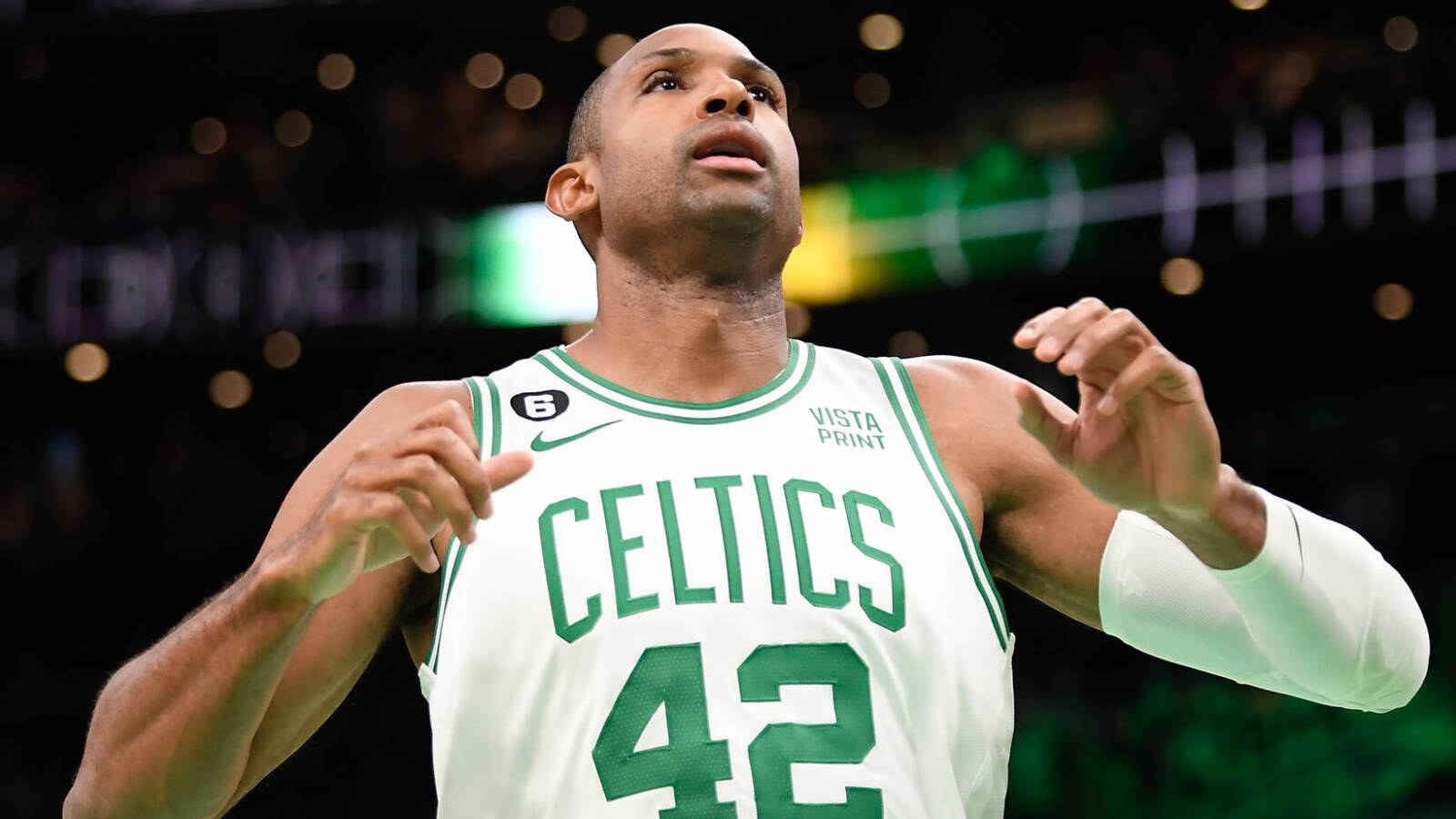 Report: Celtics, Al Horford agree to two-year extension
The Celtics and center Al Horford have agreed to a two-year contract extension worth $20M, agent Jason Glushon tells ESPN's Adrian Wojnarowski. The new deal will begin in 2023-24 and will keep Horford under team control until 2025.
Horford is currently earning $26.5M in the final season of the four-year, $109M contract he signed with the Sixers in 2019, the last time he reached free agency. The veteran big man left Boston for Philadelphia that offseason despite a widespread expectation that he and the Celtics would work out a new deal.
This time around, he and the C's have finalized an agreement well ahead of his free agency to avoid a repeat of that situation. Horford had stated last month that he wanted to play for two or three more seasons and finish his career in Boston.
Horford is 36 years old and his new contract will expire when he's 39. However, he has remained extremely effective into his mid-30s and the Celtics' commitment to him reflects a confidence that his solid play will continue for at least a couple more years.
In 18 games (all starts) this season, Horford has averaged 10.9 points, 6.3 rebounds, and 2.8 assists in 31.3 minutes per contest, with a shooting line of .555/.488/.625. As Wojnarowski observes within his report, the five-time All-Star is also highly respected within the locker room and in the wider Boston community.
Prior to this agreement, only $19.5M of Horford's $26.5M salary for 2022-23 was guaranteed, but it was always a safe bet that he'd earn that full amount — this deal will formalize that, as Bobby Marks of ESPN tweets, though it's unclear whether both of the new years tacked onto Horford's current contract will be fully guaranteed.
The extension signals that Boston is comfortable remaining a taxpayer beyond this season. Prior to signing Horford, the club had already committed $145M+ to eight players for 2023-24 (including Danilo Gallinari's player option). Barring cost-cutting moves, the Celtics' team salary is now on track to comfortably surpass the projected $162M luxury tax line for next season.
As our tracker shows, Horford will become the 17th player to sign a veteran extension during the 2022-23 league year.