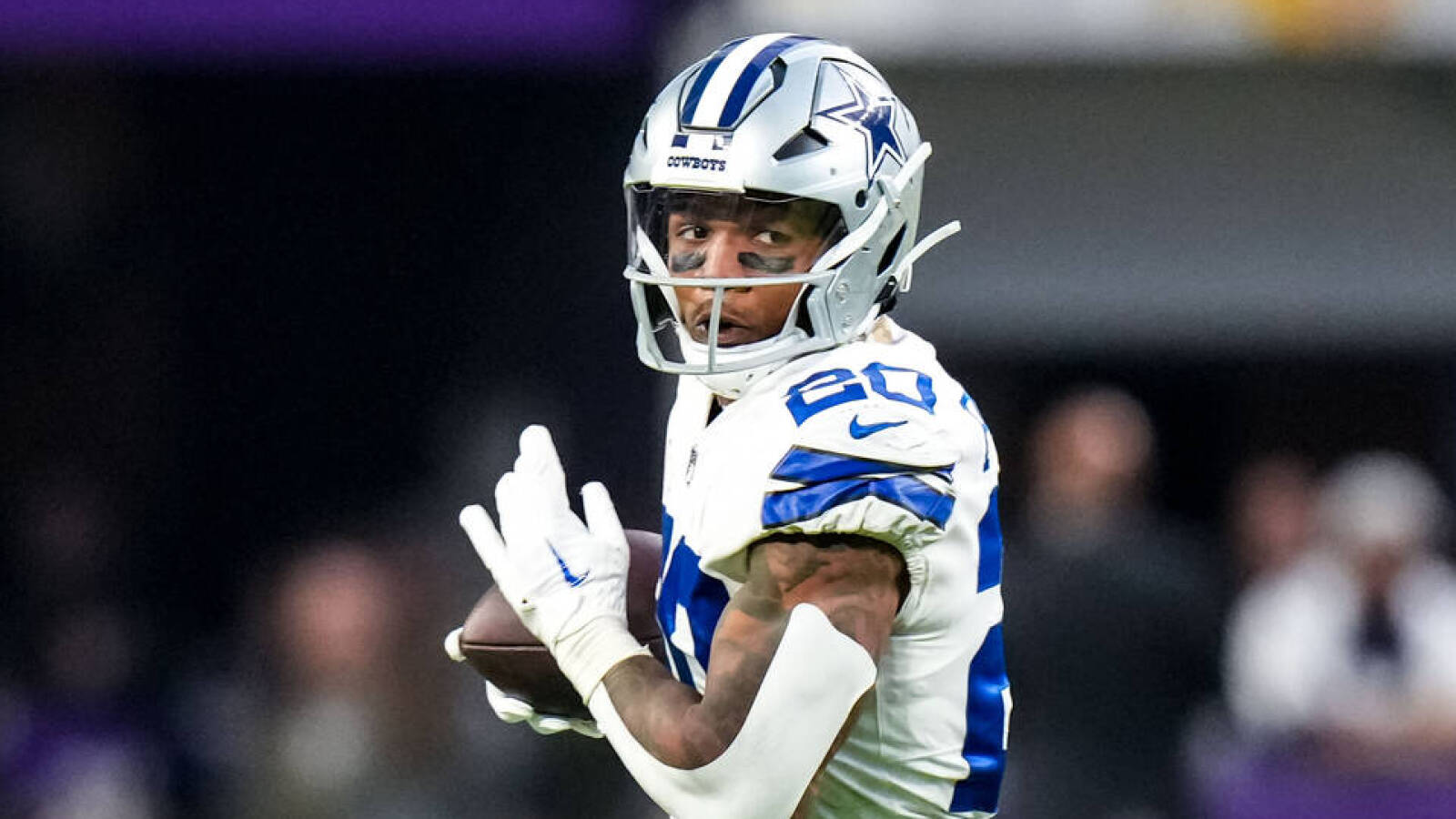 Report: Cowboys RB Tony Pollard suffers fractured fibula
The Cowboys' season came to an end yesterday, meaning attention will now turn to their moves made in advance of the new league year. One of the team's top pending free agents is now dealing with a significant injury.
Running back Tony Pollard was carted off the field late in the first half and initially ruled out with a high ankle sprain. However, further testing revealed that he had additionally suffered a fractured fibula, as detailed by ESPN's Todd Archer. Surgery will be required, and the recovery time after that will likely take between three and four months.
The news dealt a significant blow to Dallas' offense for the remainder of the contest. The team relied exclusively on Ezekiel Elliott without the option of continuing his tandem with Pollard. The former totaled just 26 rushing yards on 10 carries, making Sunday the fourth straight contest (and sixth overall) this season in which he averaged fewer than three yards per rush.
2022 saw the timeshare between Elliott and Pollard continue to swing towards the former fourth-rounder. Pollard reached the 1,000-yard mark on the ground for the first time this season, earning him a Pro Bowl nod. His efficiency and pass-catching ability were on display during Elliott's midseason absence in particular, and the latter increasingly took on a short-yardage role. That development sets up an intriguing offseason for the Cowboys from a financial perspective.
Pollard, 25, is a pending free agent due for a considerable raise given his production, especially in 2021 and 2022. It was reported yesterday that the franchise tag is an option Dallas would consider to keep him in the fold for at least one more season, but doing so would carry a cost of roughly $10M. That figure, coupled with the outstanding commitment due to Elliott over the next four years, could make the RB position a hugely expensive one for the Cowboys unless they cut the latter or re-work his contract.
Pollard will now begin the recovery process as the Cowboys weigh their options with respect to their pending free agents and possible moves to free up cap space for the spring.