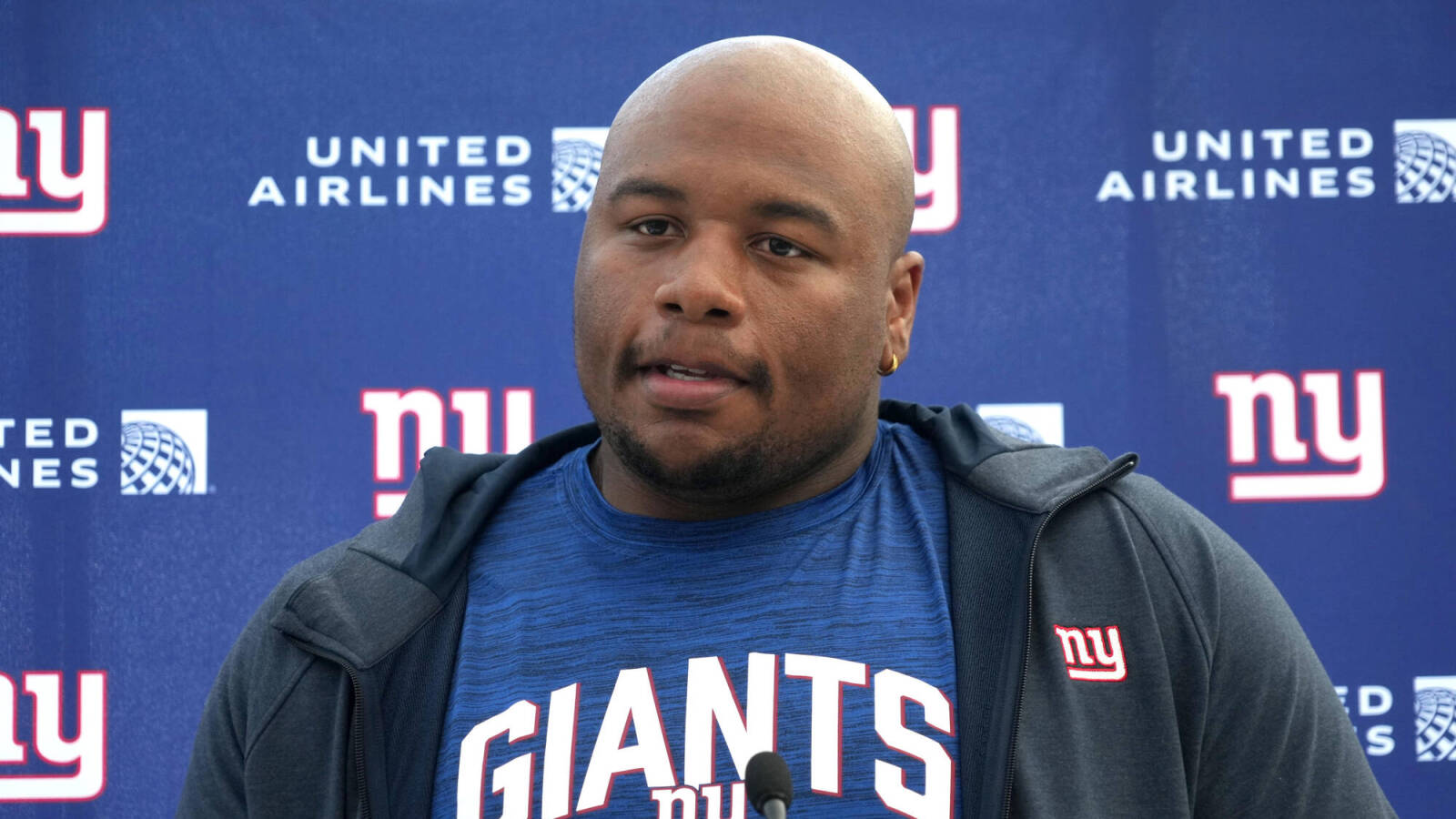 Report: Giants agree to extension with key contributor
After ending a five-year postseason drought, the New York Giants are working to keep their core intact for years to come.
On Thursday, the Giants and 2022 Pro Bowl defensive tackle Dexter Lawrence agreed to a four-year, $90 million extension. This according to ESPN's Adam Schefter.
Lawrence's impact on the Giants can't be overstated. Fans of the team were probably scared to think about what the unit would look like without him.
As a whole, the Giants defensive line was underwhelming last season, but Lawrence was an undeniable bright spot. New York ranked 27th against the run, allowing 144.2 yards per game. But Pro Football Focus credited Lawrence with 42 "stops," which the site defines as "tackles that constitute a 'failure' for the offense."
In passing situations, PFF credited Lawrence with 70 QB pressures, the second-most among defensive linemen. He was graded as the second-best defensive lineman, one spot ahead of Aaron Donald.
The Giants had their hands full this offseason with multiple player contracts to work out. Notably, the franchise agreed to a four-year, $160 million contract extension with Daniel Jones earlier this offseason, while Saquon Barkley was franchise tagged and subsequently announced he does not plan on signing his tender.
Per Over The Cap, the Giants are last in the NFL in salary cap space at $149,649 over the cap — but that is before Lawerence's deal is added to the books. He was set to account for $12.4 million against the cap this season and be a 2024 free agent. His new deal will likely lower his cap number this year while keeping him in New York through his prime.