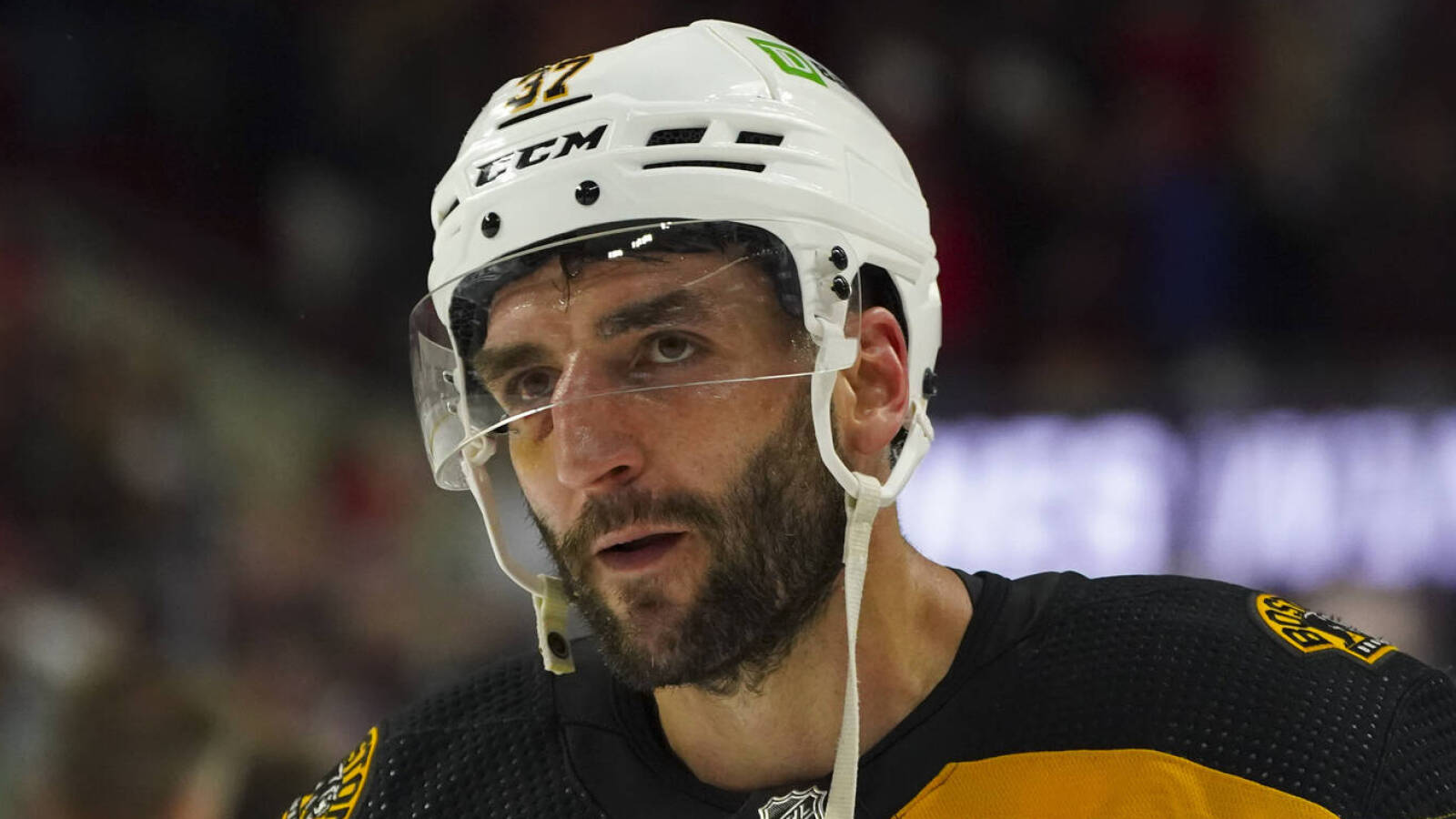 Report: Patrice Bergeron foregoes retirement; will return to Bruins on one-year deal
Patrice Bergeron will play a 19th NHL season. 
According to Joey McDonald of the Worcester Telegram & Gazette, Bergeron has decided to forego retirement and will likely sign a one-year deal to return to the Bruins. 
There was doubt about Bergeron's future after playing 18 years in the NHL. When the Carolina Hurricanes ended the Bruins' run in the Stanley Cup Playoffs, Bergeron had yet to make up his mind, needing more time to make what he called the "best decision" for himself and his family. However, as an unrestricted free agent, he did make it clear that he'd either re-sign with the Bruins or retire. 
Bergeron played 73 games last season, recording 25 goals and 40 assists for 65 points. 
A three-time All-Star, Bergeron won a Stanley Cup with the Bruins in 2011. 
He won the Frank J. Selke Trophy, given to the NHL's best defensive forward, for the fifth time in 2021-22. He's also earned the King Clancy Memorial Trophy (2013) and Mark Messier Leadership Award (2021). 
A second-round pick by the Bruins in 2003, Bergeron ranks third all-time in Bruins' franchise history in games played (1,216) and fourth in goals (400), assists (582), and points (982).