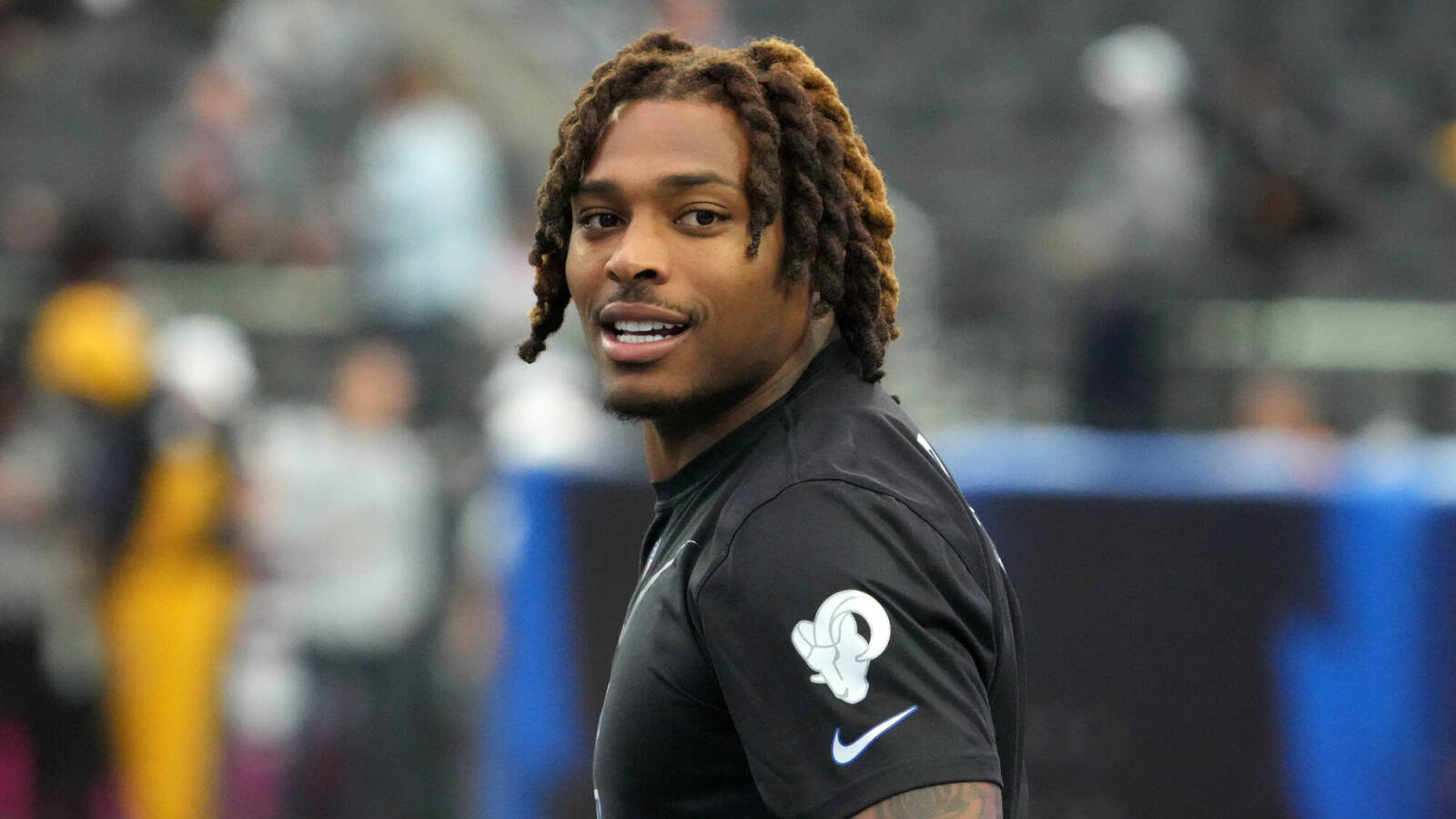 Report: Rams agree to trade six-time Pro Bowler to Dolphins
Superstar cornerback Jalen Ramsey is reportedly on his way to the Miami Dolphins. 
ESPN's Adam Schefter reports on Sunday that the Los Angeles Rams have agreed to trade Ramsey to the Dolphins in exchange for a 2023 third-round draft pick (No. 77 overall) and tight end Hunter Long.
The deal will become official when the new league year begins on Wednesday. 
This is a massive steal for the Dolphins on paper as Ramsey is still one of the NFL's best cornerbacks, having earned eight consecutive Pro Bowl appearances. He intercepted four passes for the Rams in 17 games during the 2022 season and broke up 18 other passes. 
He also gives the Dolphins a true lockdown corner in a division that already has Josh Allen on one team and could very soon have Aaron Rodgers on another. Getting that sort of talent without having to give up a premium pick or player is a massive win for a Dolphins team that is looking to build on its Wild Card appearance. 
As for the Rams, it is another opportunity for them to try and get back some draft picks after spending years depleting their draft resources to chase after a Super Bowl. It did eventually get them a ring, but when you go all in with that sort of approach you eventually have to pay the piper. That time has arrived. 
The Rams do not have a first-round pick (again) but the addition of the No. 77 pick from Miami does give them 11 picks in the upcoming draft, including three of the first 77 picks (No. 36, 69 and 77) in the class. 
Long was a third-round pick by the Dolphins in 2021 but has caught just one pass in his first two years in the NFL.