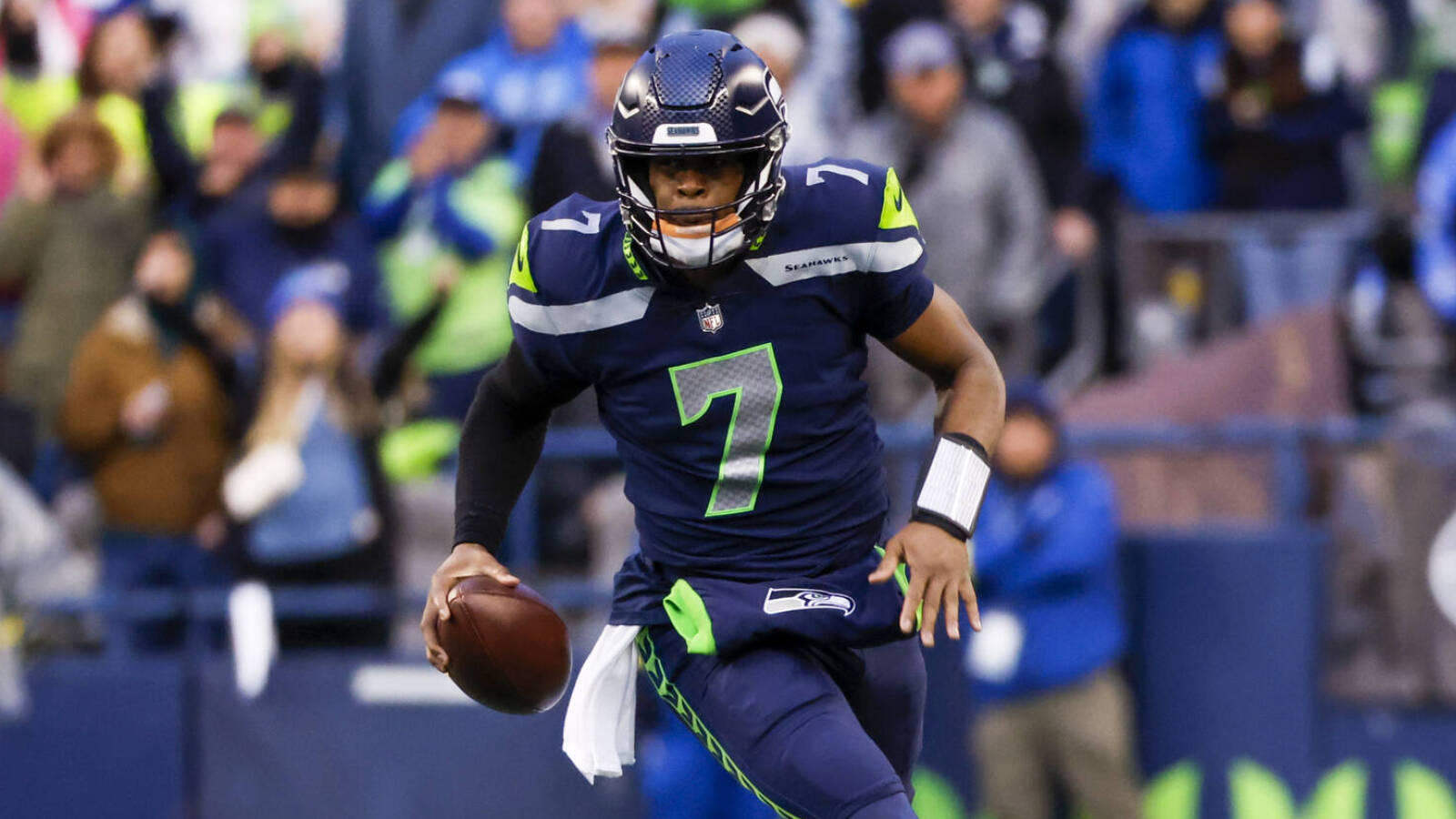 Report: Seattle Seahawks have made QB decision for 2023
Seattle intends on bringing Geno Smith back next season. 
After this season, Smith is a free agent, but Rapoport reported the two sides plan on working out a deal to keep him with the organization.   "My understanding is the team wants that to continue," he said. "I'm told Geno Smith will be back with Seattle in 2023."
The team holds the fifth overall pick in the 2023 NFL Draft thanks to the Russell Wilson trade to Denver and there's been speculation that the team could use the pick to select a young QB.
Smith led Seattle (9-8) to a wild-card berth and a game against division rival San Francisco (13-4) to kick off wild-card weekend. He exceeded all expectations this season, both for himself and the team.
Bettors who took the over on Seattle's 2022 win total hit on their bet in Week 9.
Prior to this season, Smith had a record of 13-21 in 34 career starts.
During the previous eight seasons, Smith had a completion percentage of 58.8 percent on 1,006 pass attempts. He was intercepted more times (37) than he threw touchdowns (34). This year, Smith was 399-of-572 (69.8 percent) for 4,282 yards with 30 touchdowns and 11 interceptions.
Per Oddschecker, the Seahawks are 9.5-point underdogs against the 49ers. ESPN's Matchup Predictor gives San Francisco a 77.4 percent chance of winning Saturday's game.
 
It's likely there are only 60 minutes left in Seattle's season, but the team is in a great spot because of Smith. He earned the right to have the team use its draft capital to build around him thanks to his remarkable career resurrection.
While the team cooled off during the second half of the season — going 3-5 in its last eight games — Smith's play didn't drop off dramatically.
He had 15 of his 30 touchdowns in the team's final eight games and averaged more yards per game (260.4) than he did during the first nine (244.3).
 
His completion percentage dipped from 73.1 percent during the first nine games to 66.4 percent over the final eight, but both numbers were vast improvements over what he demonstrated in his first eight seasons.
Rapoport reported that if the team isn't able to work out a long-term contract with Smith, the franchise tag is in play. "Expect them to use [the franchise tag], if it is necessary. $30 million-plus would be double what Geno has made in his career," said Rapoport.
The relationship between Smith and the team is mutually beneficial. There's no reason for the two to separate when they are just getting started.