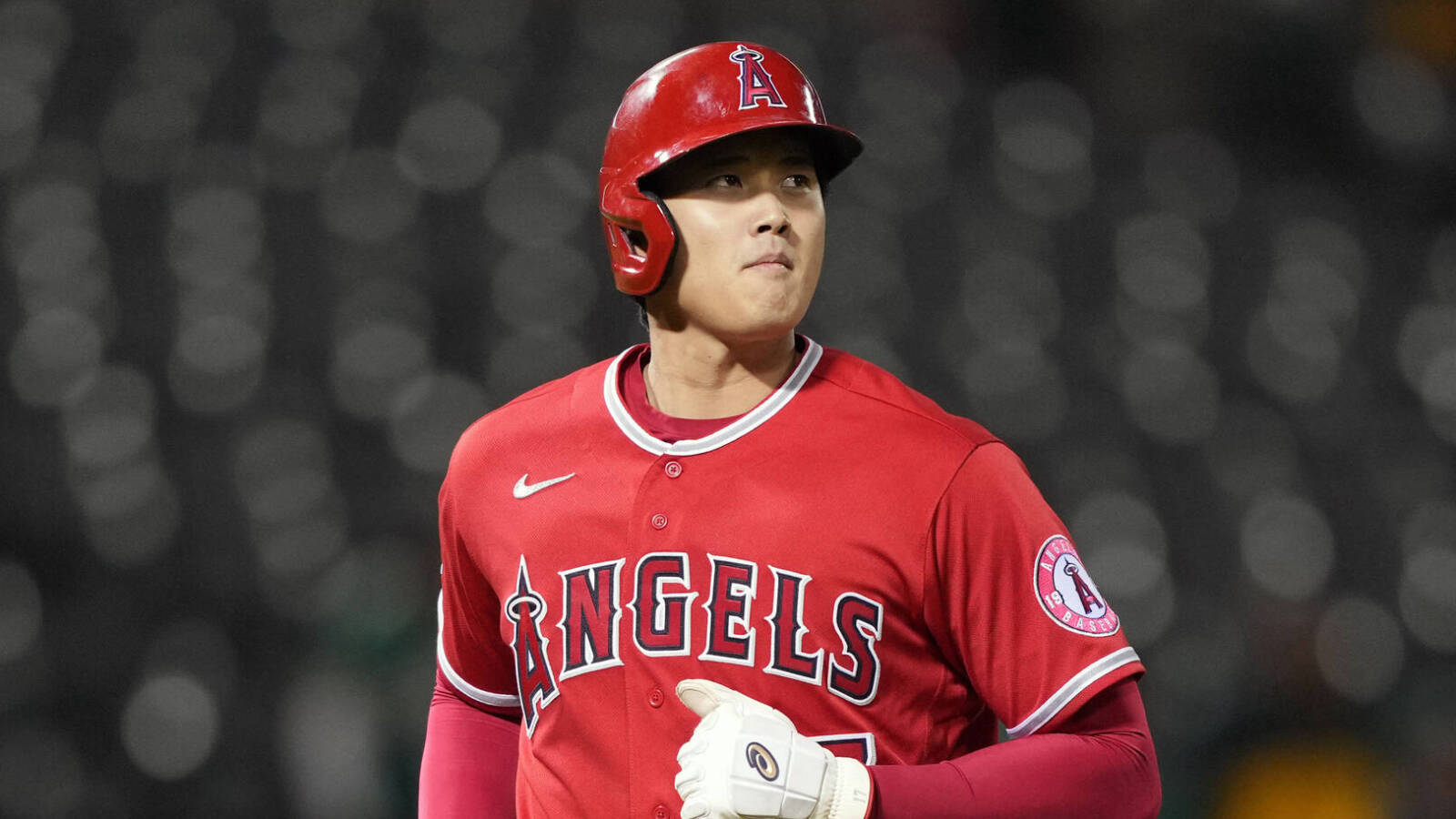 Report: Shohei Ohtani could get $500M in free agency
Los Angeles Angels two-way superstar Shohei Ohtani will get paid either before or after he's eligible to hit free agency following this coming season. 
ESPN's Alden Gonzalez has shared predictions for how much Ohtani will earn via his next deal. 
One unnamed "former player and current analyst" told Gonzalez that Ohtani will receive an eight-year contract worth "between $45 million and $50 million" per season. 
An agent who does not represent the 28-year-old guessed he will get a 10-year, $430 million contract. An anonymous rival executive went with $480 million over 12 years for Ohtani.
However, Gonzalez added that "many who have pondered" the subject believe Ohtani will receive $500 million total when all is said and done. 
This past October, agent Leigh Steinberg made a similar prediction regarding All-Star slugger Aaron Judge. Judge ultimately agreed to a nine-year, $360 million deal to return to the New York Yankees, but Gonzalez was quick to point out Ohtani differs from the reigning American League Most Valuable Player in multiple ways. 
Ohtani made history last year by becoming the first player to qualify for the leaderboards both as a pitcher and a hitter for the same season. The one-time AL MVP slashed .273/.356/.519 with 34 home runs and 95 RBI, and he posted a 15-9 pitching record with a 2.33 ERA and 219 strikeouts across 166 innings of work.
Gonzalez mentioned that big-spending clubs such as the Los Angeles Dodgers, New York Mets, San Francisco Giants, Boston Red Sox, Seattle Mariners, and Chicago Cubs could raise Ohtani's market value with a massive bidding war that could also include the Angels. 
Both the Mets and Giants were willing to give All-Star shortstop Carlos Correa over $300 million last month until they were scared off due to an old injury flagged in physicals. 
It's also worth noting that teams likely hope Ohtani's contract will at least partially pay for itself thanks to his worldwide marketability. 
"SponsorUnited, a sports-and-entertainment intelligence platform that tracks sponsorships throughout the world, reported that Ohtani accumulated 17 brand endorsements in 2022, breaking Judge's record of 13 in 2021 (among them: Asics, Hugo Boss, Fanatics, Seiko, and Mitsubishi Bank)," Gonzalez wrote. Furthermore, Ohtani was responsible for the league's seventh-most purchased jersey on the official MLB shop in 2022, and Gonzalez said that Ohtani generates "somewhere in the low tens of millions of dollars in additional revenue" for the Angels each season. 
In short, $500 million for Ohtani could prove to be a bargain for any team because of what he can offer an employer both on and off the field.