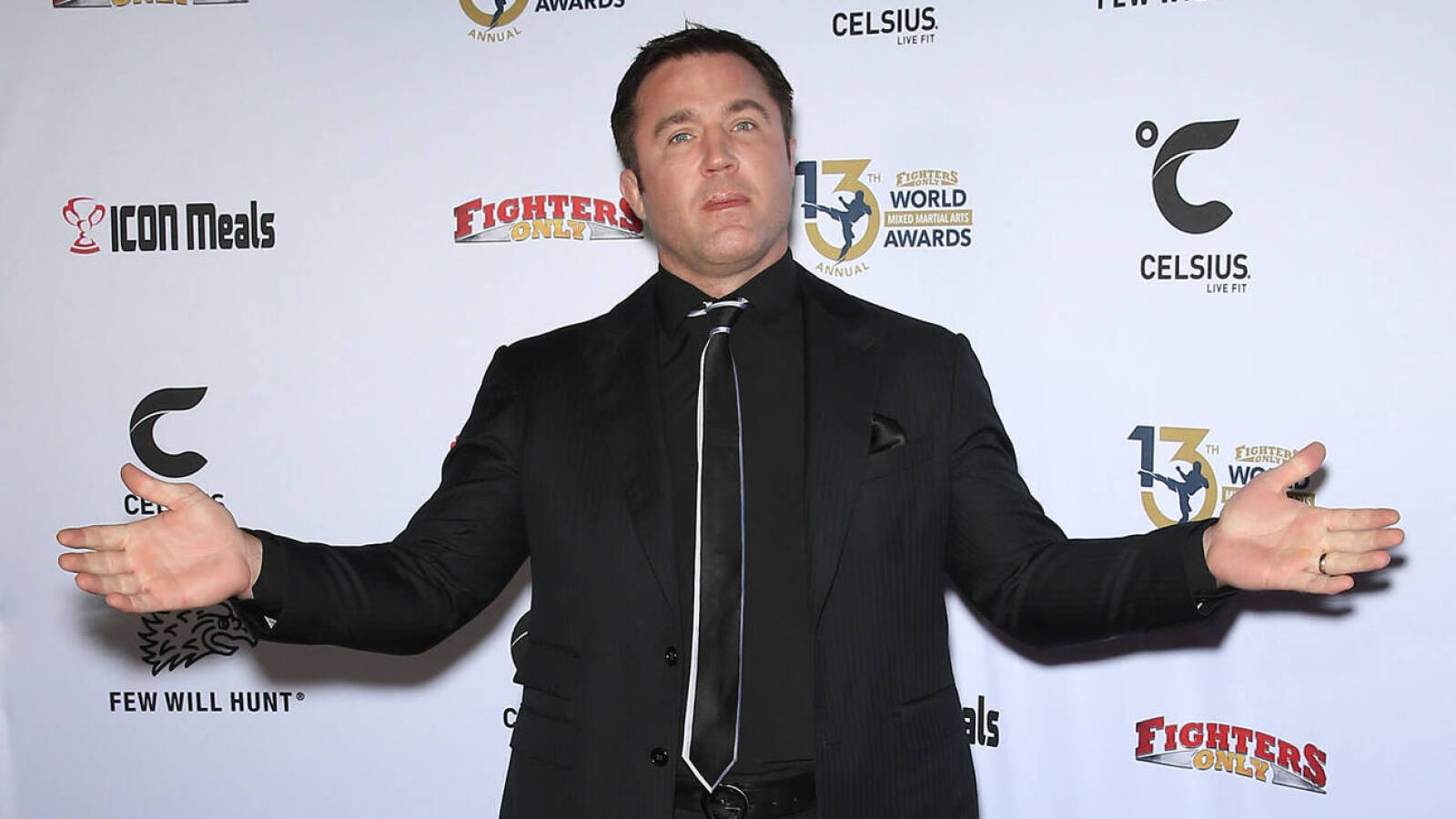 Report: Sonnen's charges reduced in alleged hotel attack
Chael
Sonnen received some good news on Wednesday regarding the charges he faces for his role in an alleged attack at a Las Vegas hotel this past December.
According to a report from the  Las Vegas Review-Journal, prosecutors dropped a felony battery charge against the UFC veteran, who is accused of assaulting multiple people a Four Seasons Hotel in Las Vegas on Dec. 18. Las Vegas Justice of the Peace Joe Bonaventure allowed the prosecution to file an amended criminal complaint against Sonnen, which reduced his charges to six misdemeanors. Sonnen initially faced 11 charges – including one for felony battery by strangulation – when the prosecution filed charges earlier this month.
Last week, Christopher and Julie Stellpflug filed a lawsuit against Sonnen, alleging that the ex-fighter attacked them in the hallway of the Four Seasons "without provocation." Sonnen initially faced five misdemeanor battery charges for altercations with five different people, but those were "dismissed by the court without prejudice."
Sonnen's attorney Dayvid Figler then requested the district attorney's office revisit the case after the new charges were filed last week.
"I believe that's exactly what happened, and they realized that the more appropriate way to move forward would be with this amended complaint," Figler told the Review-Journal.
The felony charge against Sonnen was due to the UFC veteran allegedly placing Christopher Stellpflug in a choke hold during the incident. According to the Review-Journal, both Stellpflugs are currently recovering from concussions suffered in the alleged attack. Sonnen also allegedly attacked another hotel guest and multiple security guards during the incident.
The Stellpflugs' attorney, Kory Kaplan, said that the couple protested Sonnen's charges being reduced.
"After the charges were filed, they were contacted by a deputy district attorney who confirmed that felony charges were appropriate," Kaplan said during a hearing.
Sonnen last fought at Bellator 222, where he fell to Lyoto
Machida via second-round TKO on June 14, 2019. He is 31-17-1 in MMA and challenged for middleweight and light heavyweight gold during a memorable UFC stint. Sonnen currently serves as an analyst for ESPN and runs his own grappling promotion, Submission Underground. He also has recently served as a commentator for the Eagle FC promotion.