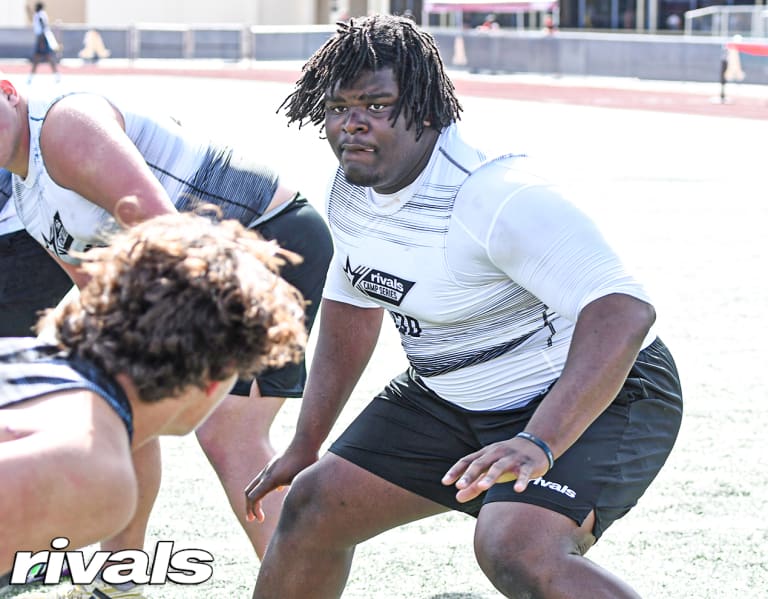 Rivals Camp Series Miami: Rumor Mill from Sunshine State
FORT LAUDERDALE, Fla. – There were a bunch of elite prospects and up-and-coming standouts at the Rivals Camp Series in South Florida on Sunday and a lot of news and rumors. Here is the latest in this Recruiting Rumor Mill from the second stop on the camp circuit.
MORE RIVALS CAMP SERIES MIAMI: Friedman Awards | MVP winners | Best plays | Combine stars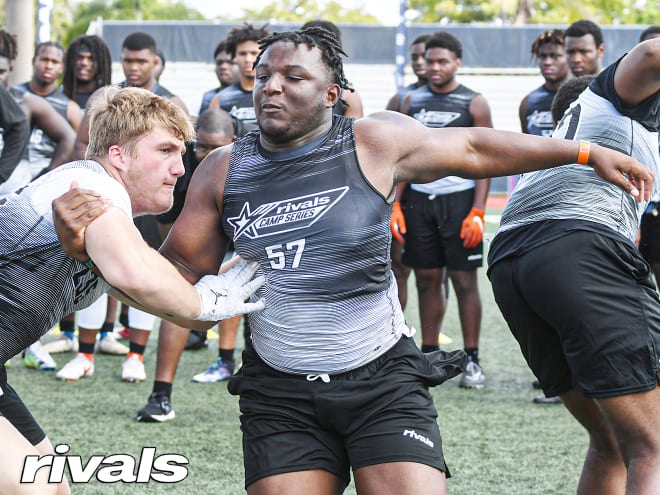 Stone just finished up an unofficial visit to Miami on Saturday and he's getting ready to head back to Coral Gables this coming weekend with his parents. It wouldn't be surprising to see the Canes at the top of his list if all goes well.
Ohio State and Tennessee are working hard to get his attention and are expected to host him next month. Oklahoma remains one of Stone's top contenders and the hometown program, especially defensive line coach Todd Bates, is putting in the work. It will be interesting to see if the Sooners are able to win over his family too.
Michigan State was an early contender for Stone and the Spartans remain in the mix but they seem to be trailing right now.
*****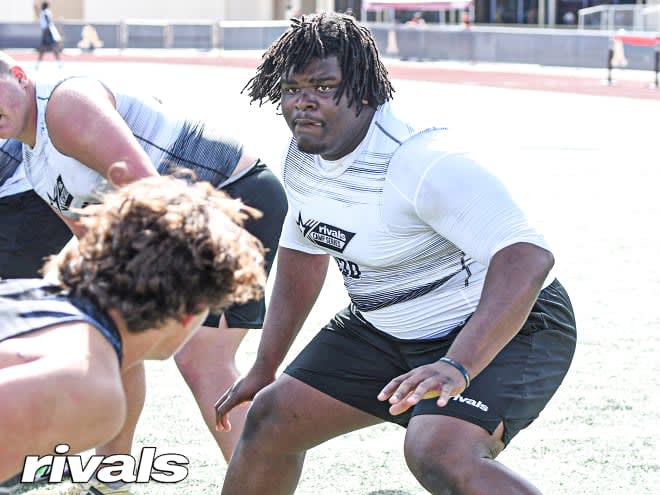 Flexing his muscles and skills, Pierre-Louis was on fire on Sunday. He showed why he's one of the top-ranked offensive linemen in the nation with more than 50 offers. Before attending the Rivals Camp Series, Pierre-Louis stopped by to see the Hurricanes again. Next weekend, Tennessee gets its chance to impress. In April, Oregon will host the Tampa Catholic standout.
*****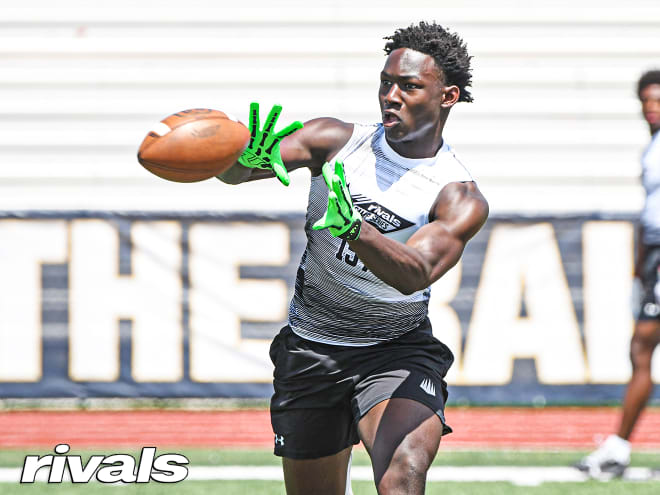 Even though there are a number of other programs reaching out to Watkins, he says he is locked in with Colorado. He's getting a lot of pointers from the Colorado coaching staff and head coach Deion Sanders. He spends time watching tape on players such as Travis Hunter and Cormani McClain to help further develop his game.
Watkins is hoping to get running back Stacy Gage and five-star Colin Simmons to visit Colorado on April 22. Anquon Fegans and Bryce Underwood are just a few more high-profile prospects that Watkins is working on recruiting.
*****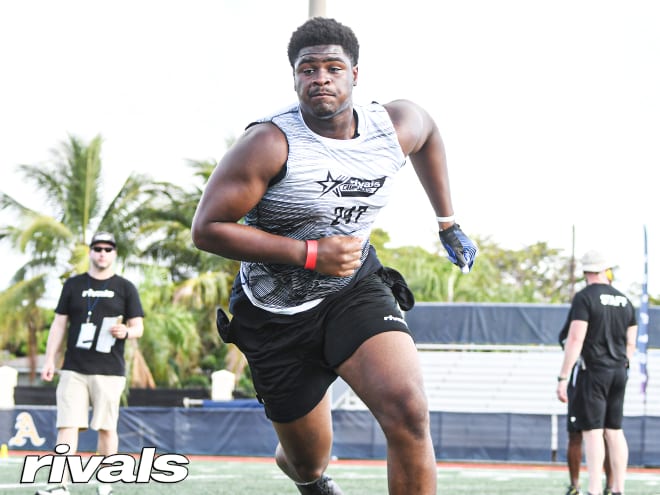 Tennessee, Georgia, Alabama and Michigan are doing the best job recruiting Lewis right now. He hasn't been able to take a ton of visits just yet but he wants to go to Tennessee soon. The visit to Knoxville could happen as early as this coming weekend but it wouldn't be surprising to see Lewis make it there for an official visit this summer.
Georgia, Alabama and Miami might also get official visits but it seems like Lewis still has plenty to figure out.
*****  
It's still early in Olugbode's recruitment but Tennessee and Georgia have caught his eye so far and he has plenty of connections to both programs. Former teammates Jonathan Echols, Samuel M'Pemba and Gabriel Harris each want Olugbode to come to their school, but he's not in a rush to make a decision.
A Notre Dame visit is possible in the coming weeks and so is a trip to Tennessee for the spring game.
*****  
Just a 2025 prospect, Greene is in the early stages of his recruitment. Michigan and Miami seem to be pushing hardest at this point in the process, with the Wolverines checking in on him regularly.
Greene says Miami feels like home to him and don't be surprised if you see him returning to campus this offseason. A visit to Michigan is also in the works for this spring, possibly next month.
*****  
Florida, Florida State, Miami and Minnesota are in good shape with Exume right now. He isn't rushing his recruitment and seems content to commit during or after this coming season. That being said, Exume said he is close to announcing his top programs and official visits.
*****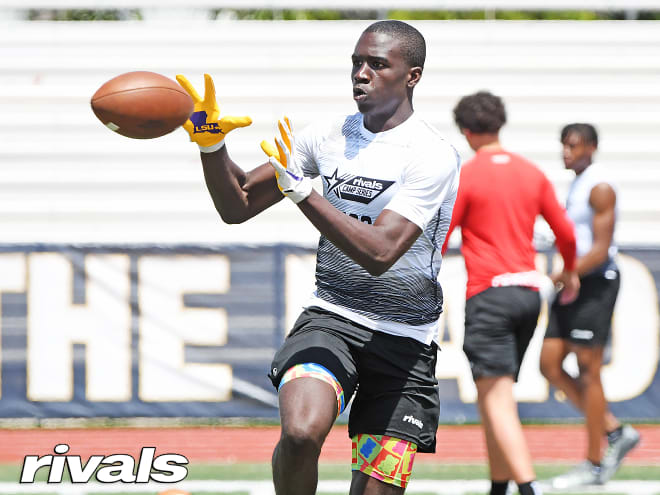 College teams have not hesitated dropping offers on Gilmore. Already with more than 20 scholarship opportunities, visits will be a big part of Gilmore's recruitment in the coming weeks.
Trips to Florida, Miami, Florida State and UCF are being planned. There's a chance the four-star will get out to Texas A&M, Oklahoma, Oklahoma State, Ohio State and LSU this summer.
*****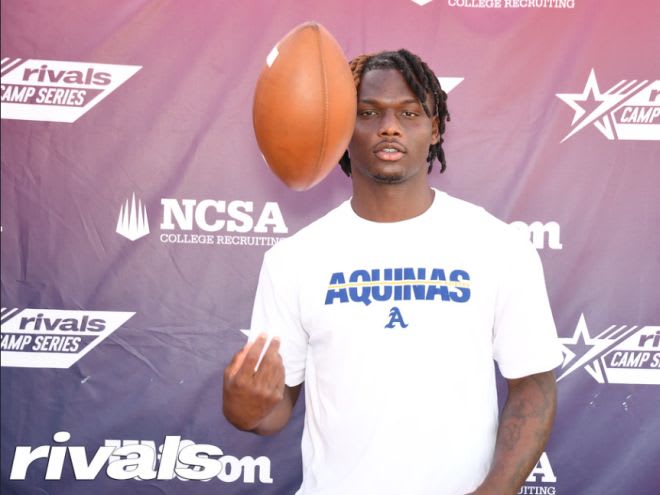 Teams looking for a bruising tailback with breakaway speed in the 2024 class are on Gage. The four-star prospect has all the offers but is looking at narrowing down the field ahead of planned summer official visits.
Miami just got Gage on campus in March. Colorado and Florida will see him in April. Oklahoma, Ohio State, Florida and Colorado are big influencers in Gage's recruitment.
*****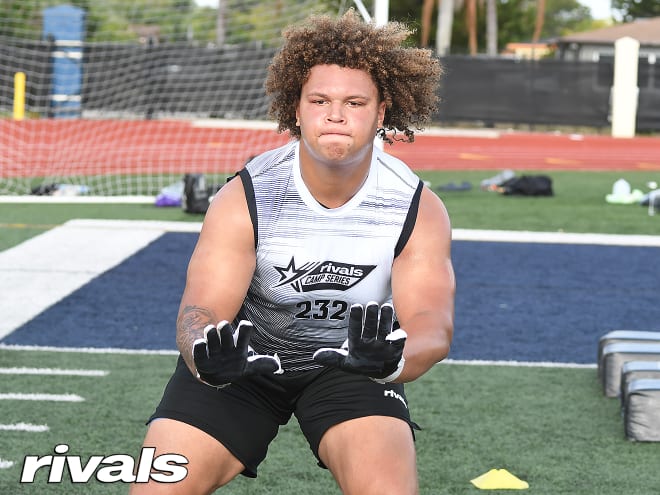 The IMG Academy-to-Miami pipeline continues to develop with the Hurricanes getting Strayhorn on campus this month. Going forward, visits to Alabama, Texas, Michigan and Michigan State are possibilities for Strayhorn. The Michigan State visit is big, Strayhorn's father played for the Spartans.