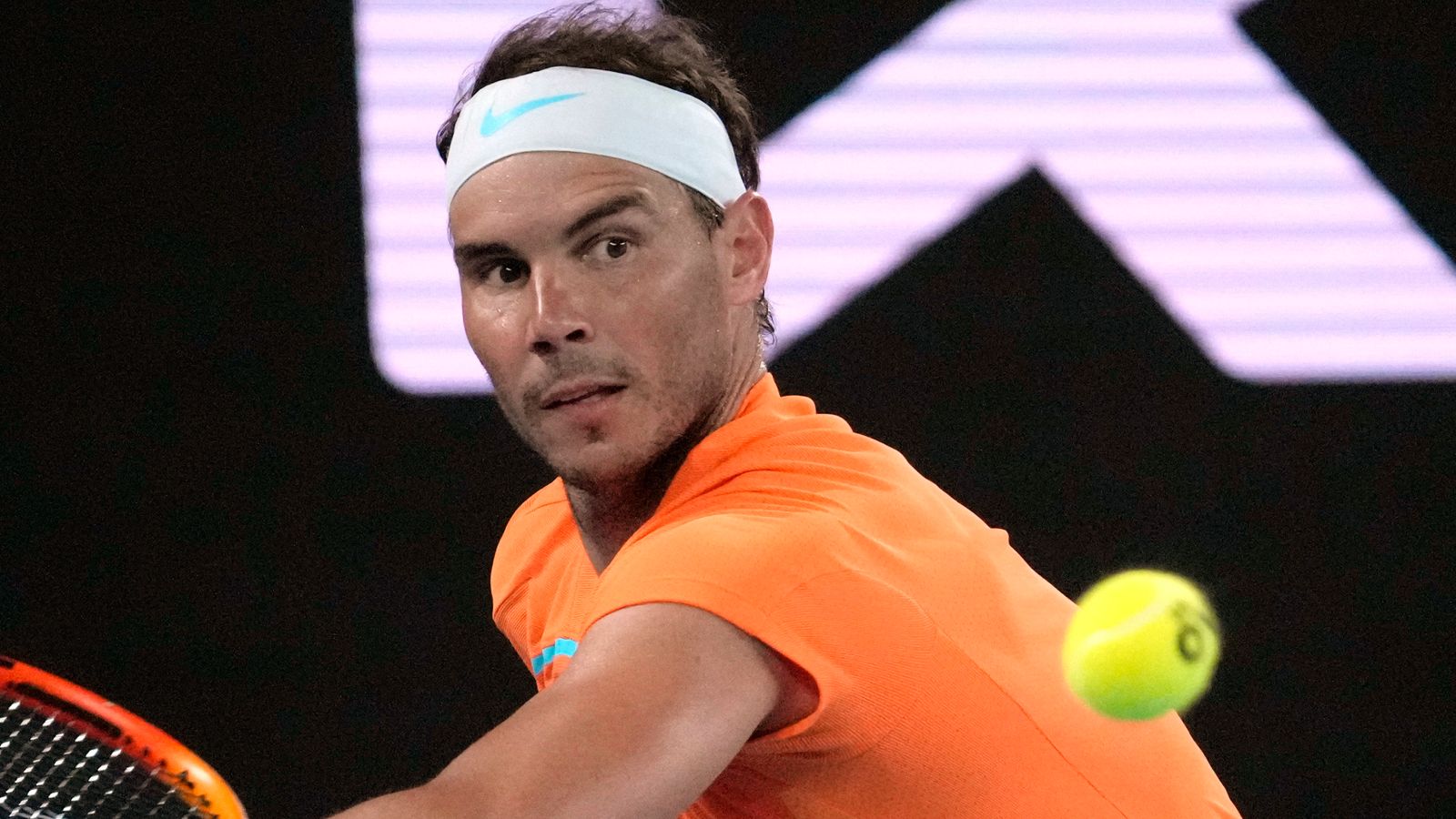 Roger Federer says Rafael Nadal missing French Open would be 'brutal' for tennis | Tennis News
Rafael Nadal is the long-established face of French Open immortality – to lose him from Roland Garros would be a 'brutal' blow to tennis, believes Roger Federer. 
Nadal remains a doubt to make his 19th appearance at the clay Grand Slam as he continues to recover from a hip injury sustained during his Australian Open second-round loss to Mackenzie McDonald.
The 14-time French Open champion admitted at the end of April the timeframe for his return was still uncertain as he was forced to pull out of the Madrid Open having long surpassed the initial healing period of six-to-eight weeks.
"It would be brutal (Nadal not being there), it would be tough for tennis if Rafa isn't going to be there," Federer told Sky Sports.
"I still hope so, I saw he pulled out of Rome so I wish him the best.
"Obviously Novak hasn't been playing that much so I hope he's going to be strong as well and then all the young guys coming through as well.
"I'll be watching that's for sure."
Arsenal manager Mikel Arteta revealed his admiration for Rafael Nadal after being asked about his idols.

The 36-year-old boasts an all-time record highest match-winning percentage at clay court majors of 97.4, as well as holding the record for the highest clay court match-winning percentage at 91.3.
He has been no stranger to fitness setbacks in the latter stages of his career, and was denied a shot at a third Wimbledon crown last year when he was forced to withdraw ahead of his semi-final due to an abdominal tear.
Nadal has since won just six of 14 matches, and recently announced he was pulling out of the Rome Masters.
"You all know how much it hurts me to miss another one of the tournaments that have marked my professional and personal career for all the love and support of the Italian tifosi," he said on social media.
"Despite having noticed an improvement in recent days, there have been many months without having been able to train at a high level and the re-adaptation process has its time, and I have no choice but to accept it and continue working."