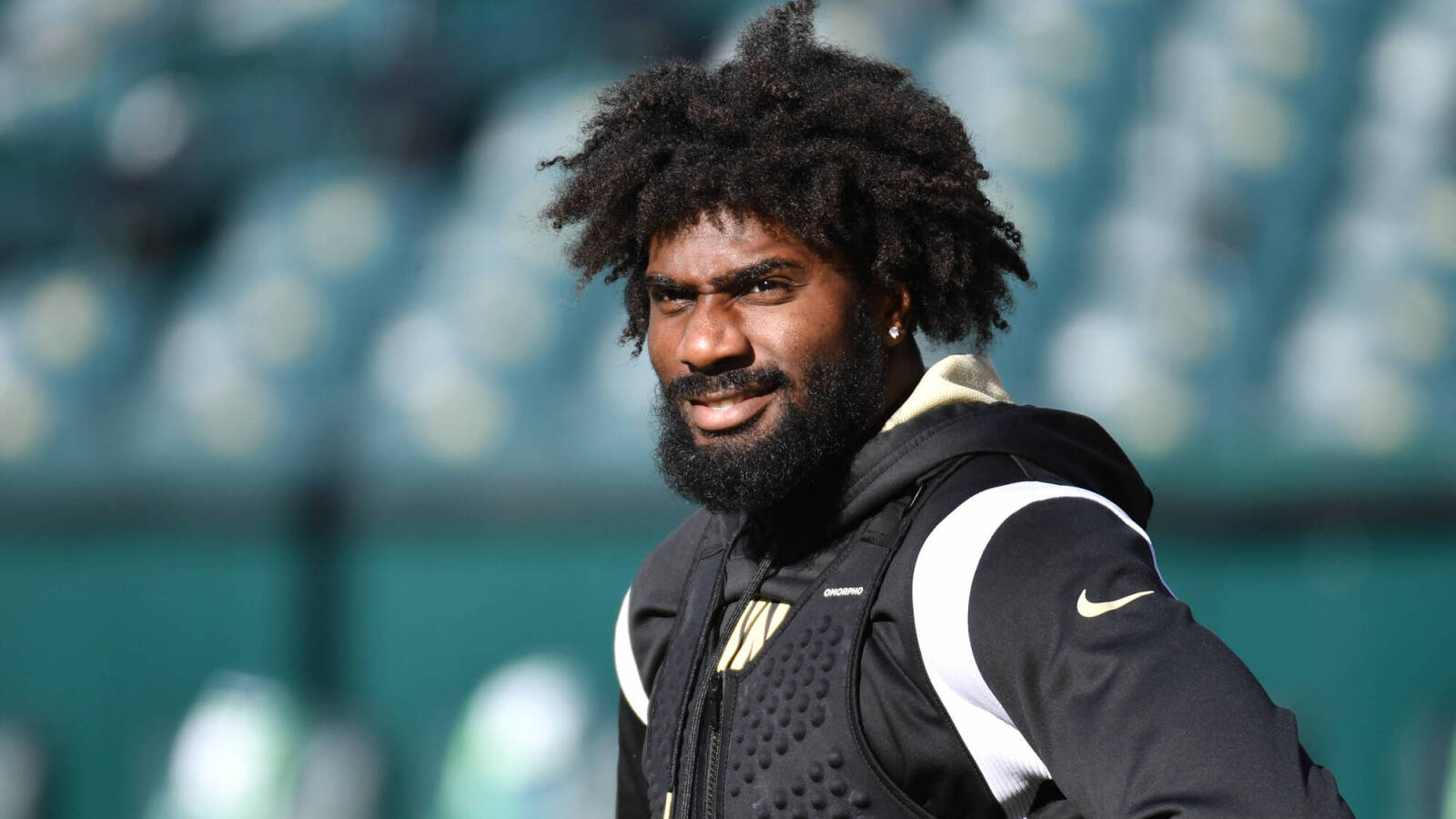 Saints extend key tight end ahead of free agency
Previously on track for restricted free agency, Juwan Johnson now has a new contract. The New Orleans Saints and the young tight end agreed to a deal that runs through 2024 on Saturday, according to his agent (on Twitter).
Johnson has become a key presence in New Orleans' passing attack, and the Saints convinced him to bypass a run at unrestricted free agency next year. He is now in line to be part of the team's next two Derek Carr-piloted offenses.
This agreement will keep the Saints from having to place a second-round RFA tender on Johnson. Doing so would have cost the team $4.9M. The terms of this deal are not yet known, but it should be assumed Johnson's 2023 cap number checks in considerably lower than that number while rising in 2024. It will be interesting to see these terms, as Johnson could have parlayed a nice 2023 season into a free agency payday next year.
A converted wide receiver, Johnson saw his involvement in the Saints' offense increase dramatically in 2022. The former UDFA caught 42 passes for 508 yards and seven touchdowns, helping the team's Andy Dalton-led offense. No other Saints pass catcher totaled more than four touchdowns last season. As Carr settles in with the team, Johnson figures to be an important player in the near future.
Next season will be Johnson's age-27 campaign; he has been with the Saints since his post-draft deal in 2020. The team traded four draft choices to move into the third round for tight end Adam Trautman that year, but Johnson has taken over as the squad's most productive tight end. Trautman has maintained a steady role, however, as has Taysom Hill. Both are also under contract for 2023.