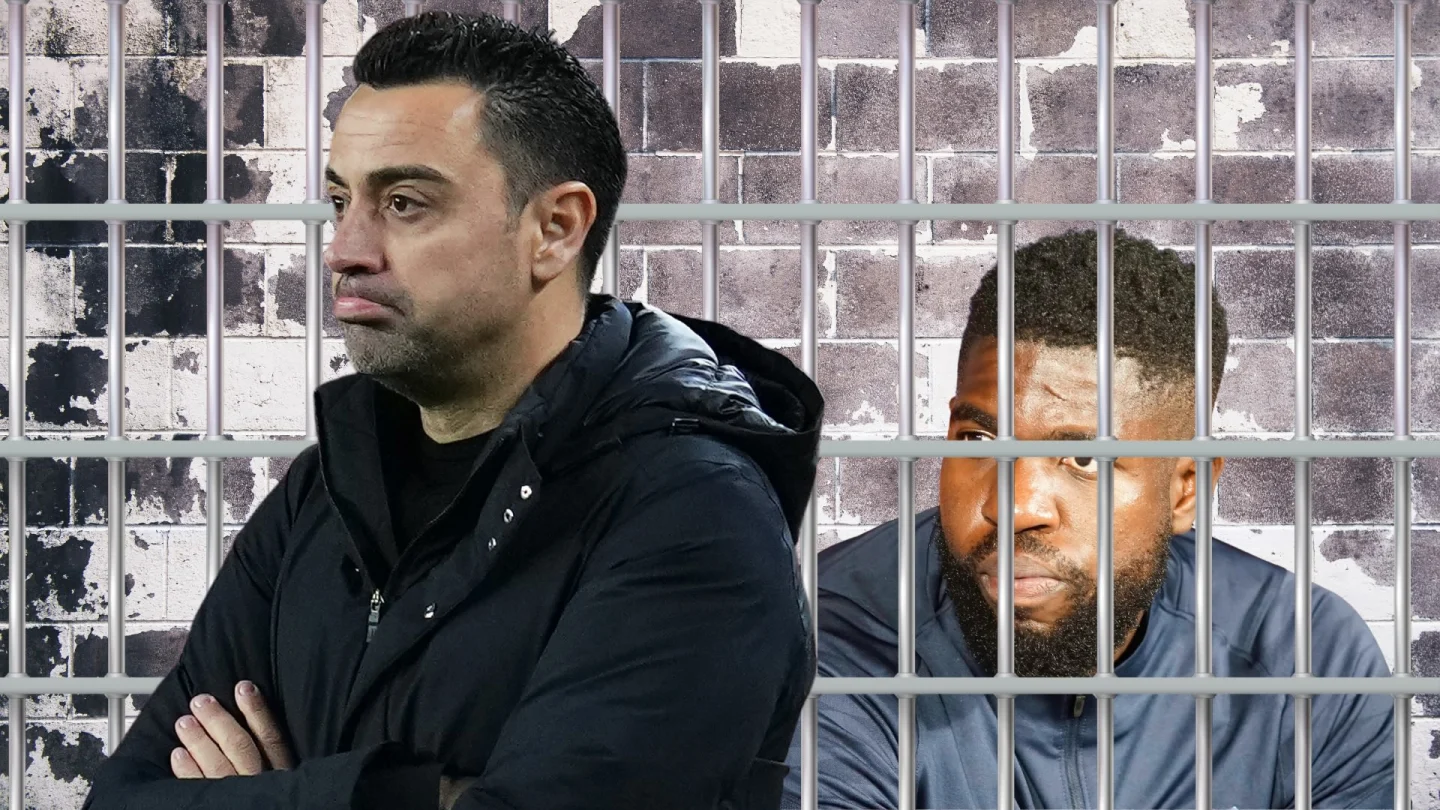 Samuel Umtiti compared The Barcelona football club is being to a prison!
A defender for Barcelona, has stated that his time at the club has felt like being in jail.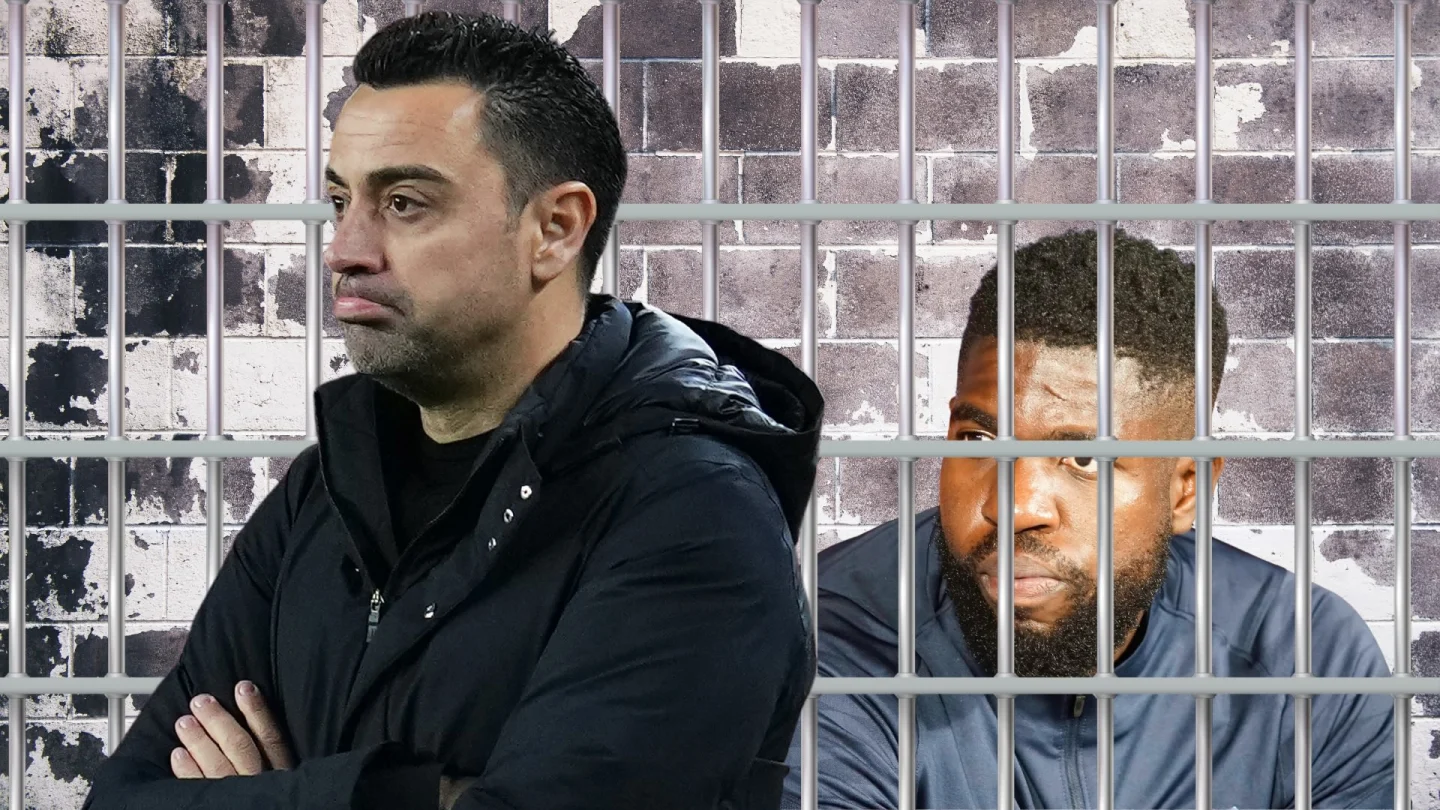 ★★★★★★★★★★★★
Umtiti joined Barcelona in 2016 from Lyon for a transfer fee of 25 million euros. However, after helping France win the World Cup two years later, he suffered a severe injury that has prevented him from fully playing at Camp Nou.
Over the past four seasons, he has only played 41 league matches with the blaugrana. This season, he was loaned to Serie A club Lecce, where he helped them achieve the best defensive record among the top eight teams in Italy's highest league.
What did he say about Barcelona? Umtiti doesn't miss Barcelona, even though he has a contract with the club until 2026.
"All I wanted was to feel appreciated, useful, respected. I spent four years in Barcelona in prison, not only in sports but also in daily life," he stated in an interview broadcasted by Marca.
READ ALSO : Ancelotti DEMANDS Real Madrid to sign Brighton's star player
"At first, after my arrival in Spain, I felt appreciated and played at a high level. But then I started to have doubts, I realized that no one believed in me. In Salento, I found my smile again, and I appreciate that I like the language, the food, the fashion…"
The chances of Umtiti returning to Barcelona seem slim, especially after these explosive remarks.
Instead, reports suggest that the French international defender is ready to complete a permanent transfer to Lecce for just 4 million euros.
Barcelona is expected to suffer a staggering loss with this player, not only in terms of their initial investment but also in terms of his market value.
According to the FootballTransfers model, Umtiti has an expected transfer value (xTV) of 11.7 million euros, making a potential fee of 4 million euros an absolute bargain for the Serie A strugglers.
Samuel Umtiti's comparison of Barcelona to a prison has sparked considerable attention and controversy within the football world. His statement sheds light on his personal experience and emotions during his time at the club.
When Umtiti arrived at Barcelona in 2016, he initially felt a sense of appreciation and recognition. He performed exceptionally well, showcasing his skills and contributing to the team's success. However, as time went on, doubts started to creep into his mind. He began to feel that his abilities were not valued and that the belief in his potential was waning.
It's important to note that Umtiti's struggles were not limited to the sporting aspect. He expressed that the feeling of being confined extended beyond the football field and into his everyday life. This suggests that he faced challenges and difficulties both personally and professionally during his tenure at Barcelona.
The defender's decision to join Lecce on loan in Serie A this season provided him with a fresh start and an opportunity to rediscover his passion for the game. Umtiti found joy in his time at Lecce, embracing the local culture, language, cuisine, and fashion. This positive experience further emphasized his discontentment with his previous situation at Barcelona.
Given Umtiti's comments, it seems unlikely that he will return to Barcelona in the future. The strained relationship between the player and the club could make it difficult to reconcile and rebuild trust. Reports suggest that a permanent move to Lecce is on the horizon, with a transfer fee of only 4 million euros being discussed. This potential transfer fee represents a significant loss for Barcelona, considering Umtiti's initial value and potential.
The situation serves as a reminder of the complexities and challenges faced by both players and clubs in the football industry. It highlights the importance of maintaining a positive and supportive environment for players, where they feel valued, respected, and motivated to perform at their best. Barcelona, as a renowned and historically successful club, will likely reflect on Umtiti's comments and consider the impact they have on their reputation and future player relations.