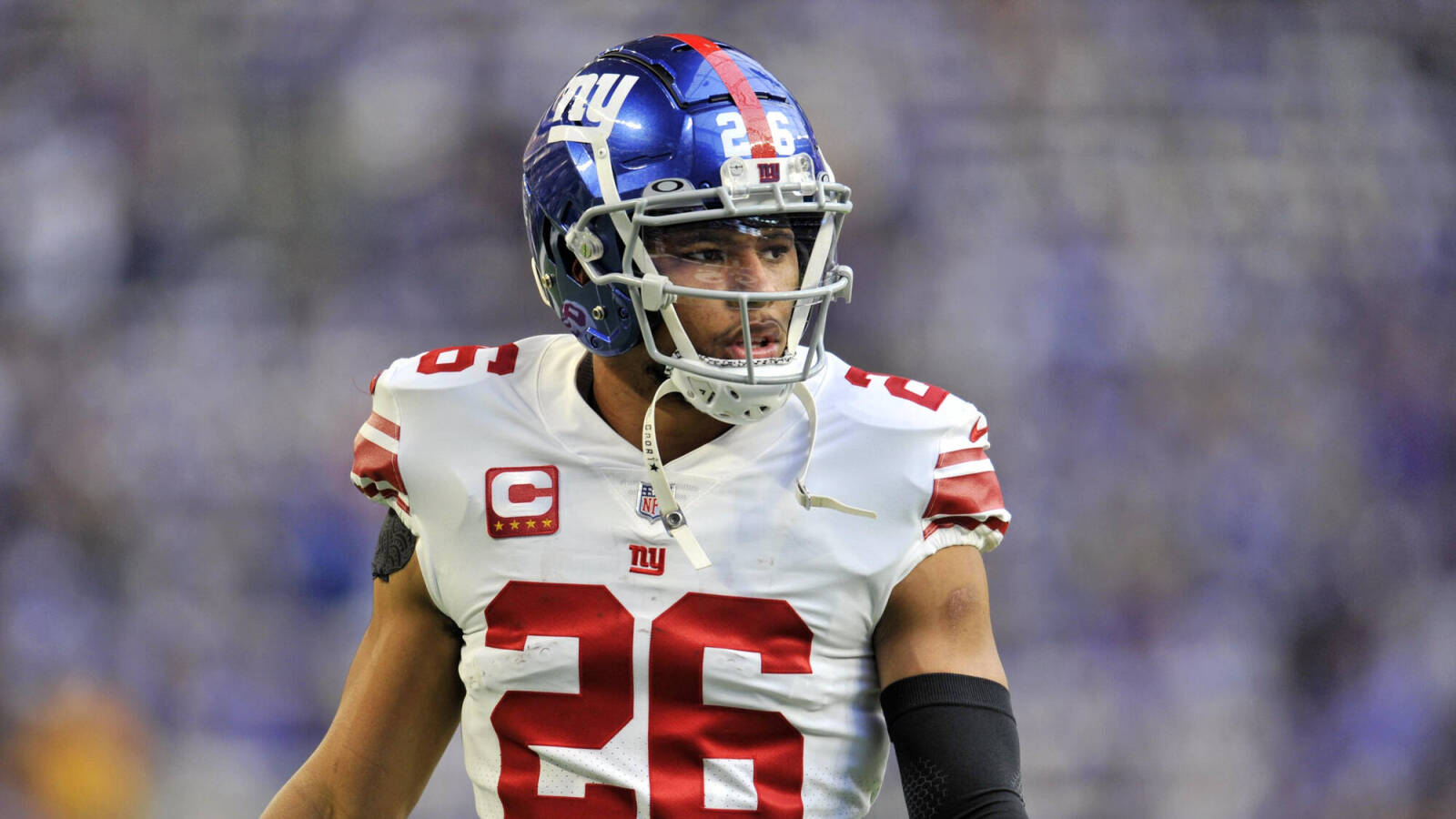 Saquon Barkley criticized for handling of contract situation
At least one expert believes running back Saquon Barkley should give the New York Giants a bit of a discount after Barkley bet on himself and lost. 
A "prominent player agent" told Paul Schwartz of the New York Post that Barkley likely would do well to secure a deal that "should now average around $8M or $9M per year." The agent added that "a three-year, $30M package — with a guarantee of about $18M" would have to be considered a win for the 26-year-old. 
The Giants used the non-exclusive franchise tag to retain Barkley's rights for 2023 on March 7, and ESPN's Jordan Raanan reported on April 17 that there had been "a three-year deal in the $13M per season range on the table earlier this offseason." The agent told Schwartz that Barkley's camp rejecting that contract was "'dumb' as long as the structure was fair — about 60 percent in guaranteed money." That offer is no longer available to Barkley.
Barkley hasn't yet signed the tag and is on track to play this season on the $10.091M franchise tender unless he and the Giants work out a long-term agreement before the July 17 deadline for teams to sign tagged players. 
Schwartz mentioned that multiple things are working against Barkley this spring. For starters, teams continue to devalue the running-back position each year. Also, the 2018 first-round draft pick has a worrisome injury history that includes missing almost the entire 2020 season due to a torn ACL and being sidelined the subsequent fall with an ankle issue. 
Giants general manager Joe Schoen selected Oklahoma Sooners running back Eric Gray with a fifth-round pick in this year's draft and acknowledged as recently as last week that signing Barkley likely will only happen via a contract "where both parties are happy." By all accounts, Schoen is quite "happy" to let Barkley play on the tag.
Barkley could, of course, bet on himself a second time by hoping to produce All-Pro numbers on the tag before he's eligible to ideally cash in on a monster contract in free agency next March. If, however, he wants to guarantee himself money beyond 2023, he will have to swallow some pride, reduce his asking price in talks with the Giants and attempt to make up the difference through marketing and commercial opportunities as a star who plays in the country's largest sports market.