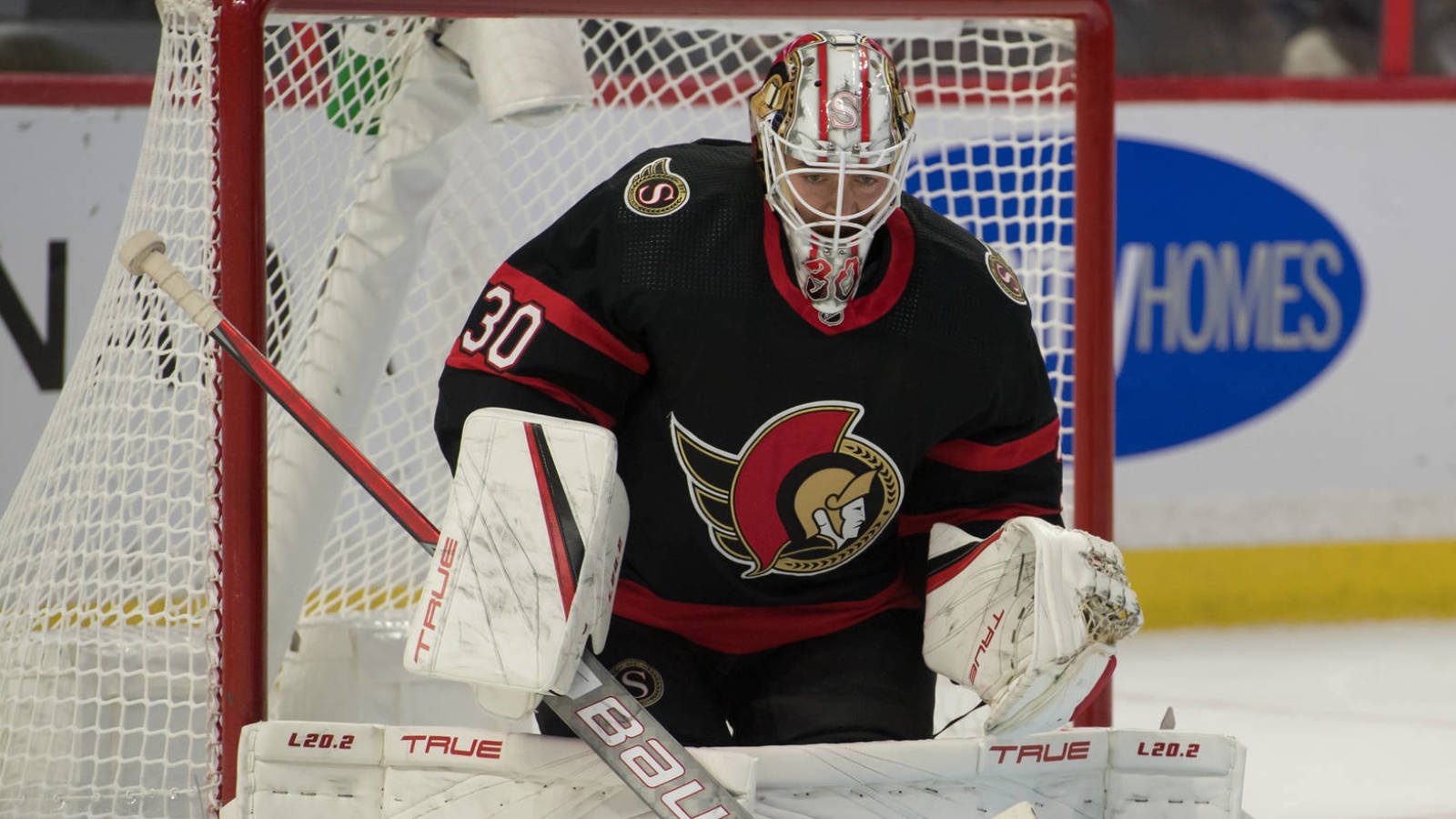 Senators now have eight players in COVID-19 protocol
Things continue to go from bad to worse for the Ottawa Senators early in the 2021-22 NHL season. 
Per Calum Fraser of the NHL's website, Senators forward Alex Formenton and goaltender Matt Murray entered the league's COVID-19 protocol on Thursday, becoming the seventh and eighth Ottawa players to be placed on the coronavirus-related inactive list. 
Forwards Austin Watson, Dylan Gambrell and Connor Brown, along with defensemen Josh Brown, Victor Mete and Nick Holden, were already in the protocol. The Canadian Press (h/t CBC) adds that associate coach Jack Capuano is also in the protocol. 
Murray and Formenton both played in Tuesday's 3-2 loss to the Boston Bruins that dropped Ottawa to 3-8-1 on the campaign. The Senators have lost five straight heading into Thursday's matchup versus the 7-5-1 Los Angeles Kings. 
"When your team's struggling and you want to help and you can't, that's the hardest part. Not being able to be out there with your buddies and competing," Senators coach D.J. Smith commented about those sidelined. 
Smith also said "the heads of the organization" could elect to push for the postponement of at least Saturday's game against the Pittsburgh Penguins if Ottawa encounters any additional COVID-19 setbacks. 
The Penguins, meanwhile, are seemingly emerging from their own coronavirus outbreak that included superstar captain Sidney Crosby testing positive.