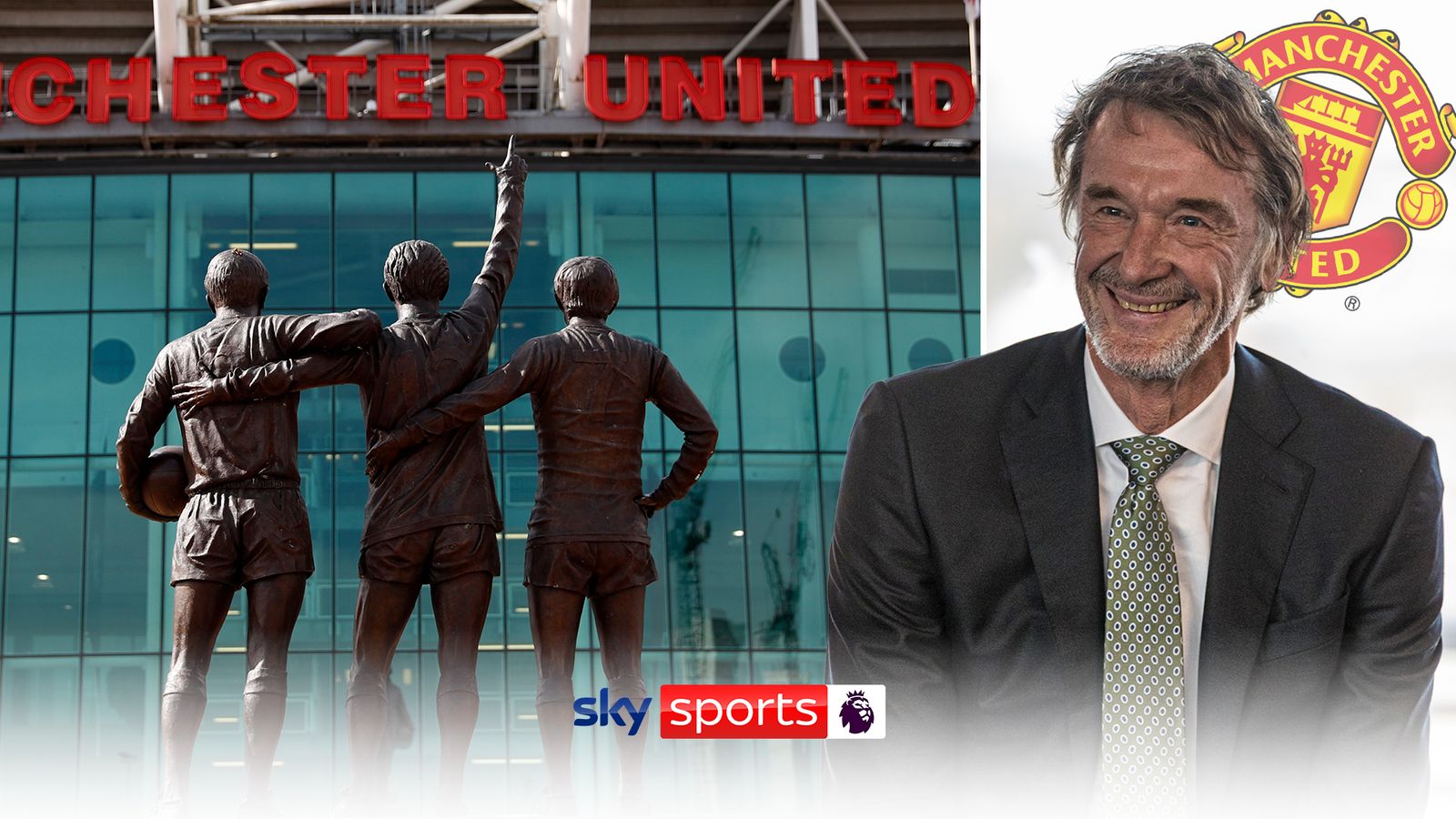 Sir Jim Ratcliffe's Manchester United bid: The big questions and answers we know so far | Football News
On January 17, it was confirmed Sir Jim Ratcliffe's long-held ambition to become the owner of Manchester United was a step closer to becoming reality after Britain's richest man entered the bidding to take over the club from the Glazer family.
Buying a club the size of United is not straightforward. For a start, the business is valued at around £5bn, nearly 20 per cent more expensive than the sum Chelsea were sold for last summer.
Secondly, the amount of debt which has been placed on to the club during the Glazer era. Before any sale goes through, interested bidders – of which INEOS-owner Ratcliffe is only one – will have a chance to scrutinise the club's finances and make sure their investment is what it seems.
Can Ratcliffe actually afford to buy?
Sounds mad, doesn't it? Is being Britain's richest man still not enough to afford a football club?
Football finance expert Kieran Maguire thinks the Glazers may ask for £6bn to £8bn for Man Utd, a fair whack over the club's value compared to external valuations.
That may mean Ratcliffe will need extra investment to seal the deal.
Football finance expert Kieran Maguire takes a closer look at what Ratcliffe could bring to Manchester United

"That price does look high, if we contrast that to Chelsea at £2.5bn and Newcastle at just £300m," he told Sky Sports News. "I think he will probably be looking for a more discounted price than that.
"Does he have the money? INEOS is a very wealthy company in its own right, so he could be front of house and could have secondary investors along to provide further funding."
Whether he could fund the club on his own after a sale has gone through would be a different issue, and one Maguire thinks he may be able to afford.
That comes in part down to United's incredible annual revenue, which according to Statista still ranks as the fifth biggest in world football at nearly £700m every year.
He said: "In an FFP environment, I think Sir Jim with INEOS is in a position where he could acquire Man Utd and make them competitive on and off the pitch with those clubs owned by sovereign wealth funds from the Middle East and other nations.
"Man Utd does generate one of the highest revenues in European football, so combined with FFP he would be in a competitive position."
Does he fit the profile the fans want?
The Glazers' popularity has been through the floor since the day they took over.
Their arrival spawned the creation of FC United of Manchester by disassociated fans as a protest breakaway club in 2005. Green and yellow scarves have been worn around Old Trafford in the 18 years since as a mark of supporters' dissatisfaction with their ownership and the debt they have piled onto the club.
Sir Jim is a very different prospect. He's British, he's a boyhood United fan and he has previously hinted that he would invest in the club if he bought it.
"This is not about the money that has been spent or not spent. Jim is looking at what can be done now and, knowing how important the club is to the city, it feels like the time is right for a reset," a spokesman said in August.
But football ownership is not just judged on money. Ratcliffe has ploughed cash into French side Nice for a number of years – more on that below – and they currently sit in mid-table in Ligue 1.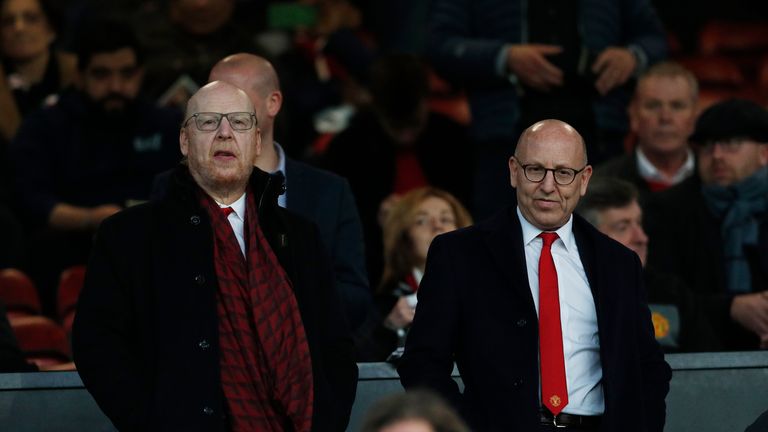 There are many other examples of big-spending owners who have not had the success their investment would suggest. He would certainly have United's best interests at heart, but Maguire says it remains to be seen if he can connect with the average fan in the stands.
He said: "All bidders should be scrutinised to ensure they have the resources and understand the unique culture of Man Utd and the expectations of fans not just to deliver in terms of investment on the pitch and maybe a better stadium, but to stay true to the ethos of Man Utd.
"Sir Jim has invested in football in Nice, he owns a cycling company which is competitive, so he knows the vagaries of working with talents, and the unique challenges running a football club brings. Because you're not just looking for a financial return, it's much more of an emotional return in the views of fans and often the owners as well."
What sort of owner would he be?
Let's go back to Nice. Two years before Ratcliffe's takeover, the club finished third in Ligue 1 under Lucian Favre but had dropped into mid-table in the seasons since.
Two fifth-placed finishes have followed from the next three years, and he has put nearly £200m into the club for transfer fees alone.
But Nice are now looking for their fifth permanent manager since Ratcliffe's arrival after he dismissed Favre from his second spell in charge on January 6, and they currently sit closer to the relegation zone than the Champions League spots.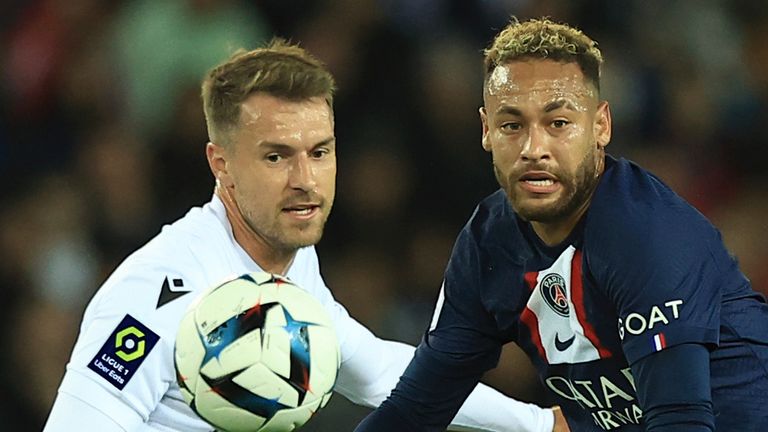 French football expert Julian Laurens told Sky Sports: "INEOS bought Nice in August 2019 for €100m. The intentions have been very good, to be fair.
"You can see he wants to do well. The investment has been good. On the Ligue 1 and Nice scale, they have spent €200m in those three-and-a-half years they have been at the club.
"They have invested a lot of money in youth players and, to a certain extent, that has worked. However, in terms of results on the pitch it has been a bit underwhelming.
"They finished fifth in the first season under Patrick Vieira, ninth and then fifth under Christophe Galtier, who left to go to PSG.
"Then this season currently is a bad one because this is the thing, Ratcliffe has made some wrong choices. Lucien Favre was brought in as manager and he was the wrong one."
Who else is interested in buying the club?
Dubai's sovereign wealth fund, which would provide a similar ownership type to Man City and Newcastle, were linked with a bid in reports last year.
So too was New York-based private equity firm Apollo, though Sky Sports pundit and former Man Utd defender Gary Neville urged the club to avoid doing business with that model of investor.
"The US model of sports ownership is all about significant return on investment," he tweeted. "The ownership model in England needs to change and US money is a bigger danger to that than any other international money. We need a regulator ASAP."
Ratcliffe is the first and only bidder to put their head above the parapet so far.
How long could this take?
From a United fan's point of view, the answer is simple – as quickly as possible. But the complexities of the club, the fact other bidders may yet declare their interest and the lack of public response to Ratcliffe from the Glazers so far show how we are still in the very early days of a deal going through.
But even so, Sky Sports News chief reporter Kaveh Solhekol told the Transfer Show a deal could be in place by the end of the season – all things going well.
He said: "As far as Manchester United are concerned, he's the first person to show his hand. I think what we'll see now is more people showing their hands and more people getting to look at the books. Then next month, we'll start hearing about different bids that are being made.
"I think we can anticipate Manchester United changing hands before the end of the season if the club is sold 100 per cent."
Why is it so complex?
This is one of the biggest clubs in the world we are talking about – and if the deal does go through, it will likely eclipse the $4.65bn (£3.8m) sale of the Denver Broncos last year as the most expensive sports team acquisition in history.
Add to that the inner workings of the club that need to be sorted out, including net debt of more than £500m and a bank credit allowance of around £100m taken out to offset the financial losses of the Covid-19 pandemic.
Even Chelsea took three months to sell despite the UK Government leading the process and with threats about the club's future because of the sanctions against then-owner Roman Abramovich.
It does help that Ratcliffe already owns a major club in Nice, albeit not one on the same scale as Man Utd. The billionaire is already up to speed with things like player recruitment and contracts, Financial Fair Play and other football-specific complexities new owners often are not familiar with.
Steve Horowitz, a partner at Inner Circle Sports which helped FSG purchase Liverpool in 2010, stresses the importance of taking time to understand what any potential owner is getting themselves into.
"Most of the clubs don't move quickly," he told Forbes magazine. "You don't need to rush into things. You just really need to understand what you're getting yourself into first. But even with all the preparation, it's still hard.
"We want owners to be happy at closing, a year later and five years later. They may not always win, but we don't want unanticipated surprises from the business."
What issues could Ratcliffe face owning two big European clubs?
Here's where the murky world of football ownership gets slightly murkier. In theory, UEFA prohibits two clubs which have the same owners from playing in the same competition at the same time.
Imagine if they got drawn together in the same Champions League group – there could be results which would be mutually beneficial for both teams, and would represent an obvious conflict of interest over the other teams involved.
But when this exact issue came up with Red Bull Salzburg and RB Leipzig, both owned by Red Bull, in 2017 – they were allowed to participate.
Initially, UEFA had pushed for Leipzig to be barred from the Champions League for 2017/18. But after Salzburg made structural changes to remove any Red Bull-related staff from running the club and said they would "address the situation" of renting their stadium from a Red Bull-linked company, the governing body backed down.
That decision hinged on whether Red Bull was able to have "decisive influence" over the sporting decisions of the two clubs. What that means is not explicitly defined, but would play a part should Chelsea and Nice both find themselves in a similar situation.