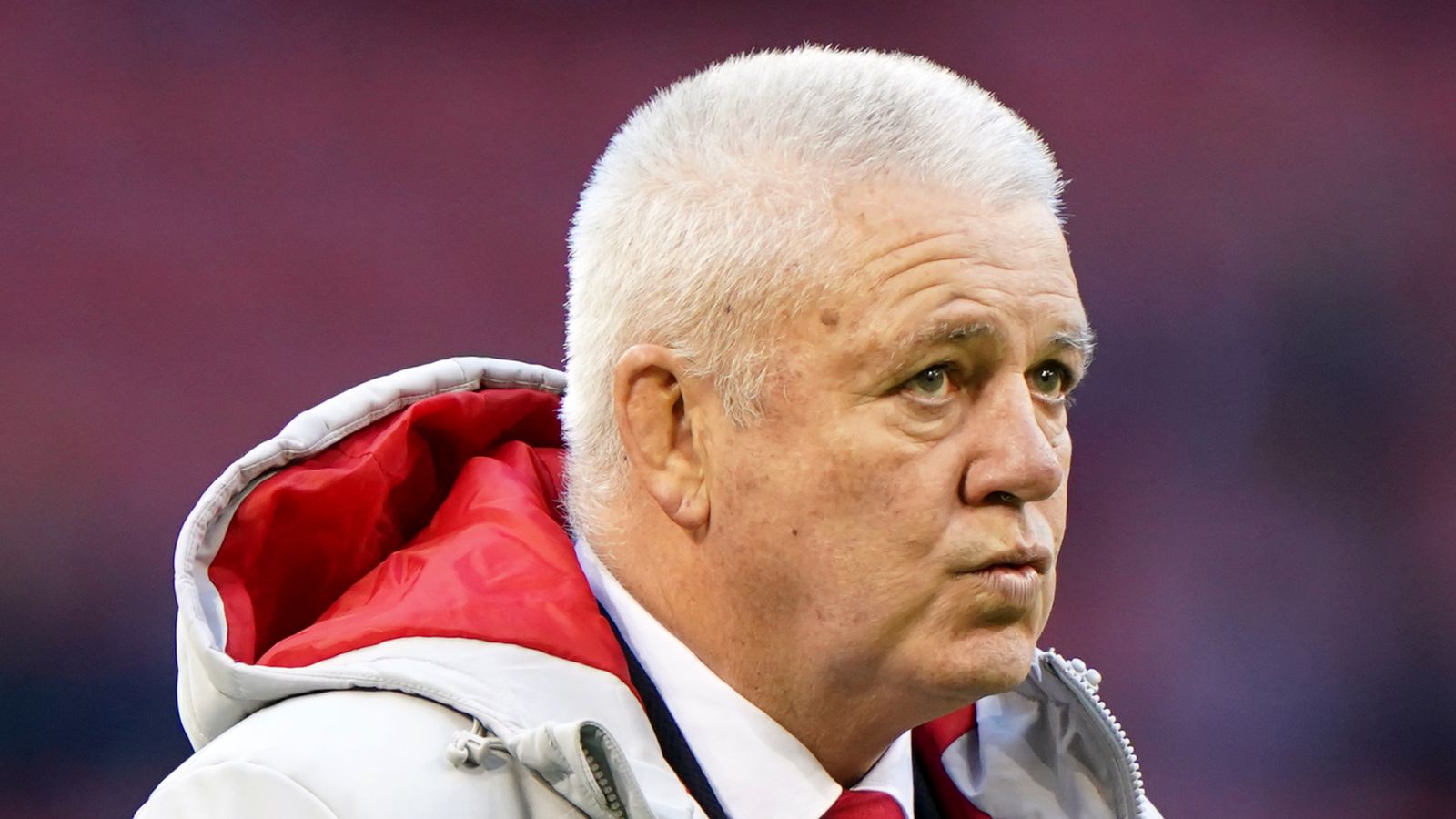 Six Nations: Warren Gatland says Wales created own problems | Steve Borthwick delighted with England resilience | Rugby Union News
Wales' Warren Gatland says his side "created our own problems" in Six Nations defeat to England in Cardiff, adding they had "no excuses"; Wales skipper Ken Owens spoke of his "pride" for side after their performance following the week's events; England's Steve Borthwick praises resilience
Last Updated: 25/02/23 8:53pm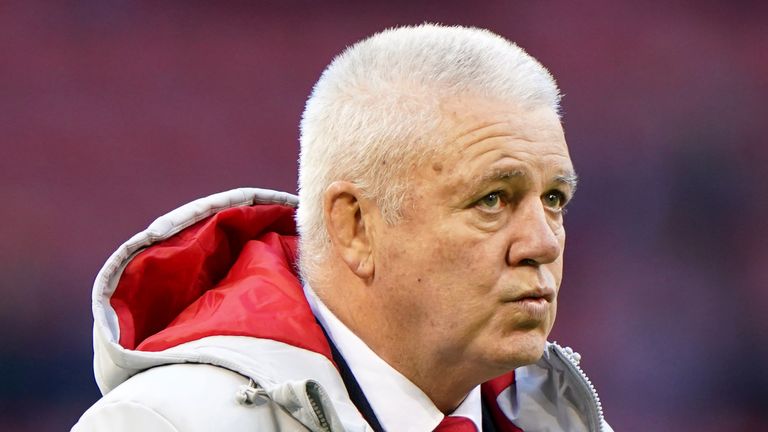 Warren Gatland felt his Wales side created their own problems in the Six Nations defeat to England, while England's Steve Borthwick lauded his players' resilience.
A trio of tries confirmed England's second Six Nations victory under Borthwick, as Wales' miserable championship continued with a 20-10 loss in Cardiff at the end of tumultuous fortnight.
After a week in which Wales' Tuesday squad announcement was cancelled, and the threat of players in the country striking remained until late on Wednesday until an extraordinary meeting into the future of Welsh rugby and contract conditions was concluded, Gatland's charges played with great spirit but no real structure.
Anthony Watson, Kyle Sinckler and Ollie Lawrence scored tries for the visitors, with Gatland bemoaning the fact afterwards his side were not accurate enough – although he did add his side had improved from the heavy defeats to Ireland and Scotland.
"We created a lot of problems for ourselves by not being accurate in the key, critical moments, and that's what Test match rugby is all about," Gatland said.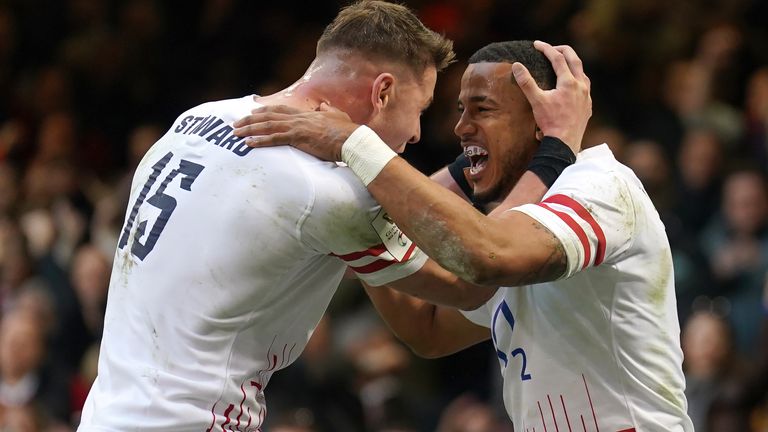 "When you're in that arm wrestle you've got to stay in that fight and be accurate, and we probably need to be hard on ourselves on the areas we need to improve on.
"We weren't making any excuses over what happened during the week. Getting up for an England vs Wales game is not difficult. It was challenging, we realise and understand that, but we're not making any excuses.
"We need to be able to control things we're able to do in critical moments. Whether it's nailing a lineout, or the ball going to ground off a pass.
"There's contact stuff we can tidy up, particularly in the 22, and then just creating a bit more width on attack.
"We put a couple of kicks down and knocked them on which allowed them [England] to shift the momentum on.
"We're not quite there yet, but we are going in the right direction.
"The last thing you want to do is get a Wooden Spoon [next clash vs Italy], and that has to be our focus.
"There's definitely some things we need to work hard on. It's the big moments we need to nail."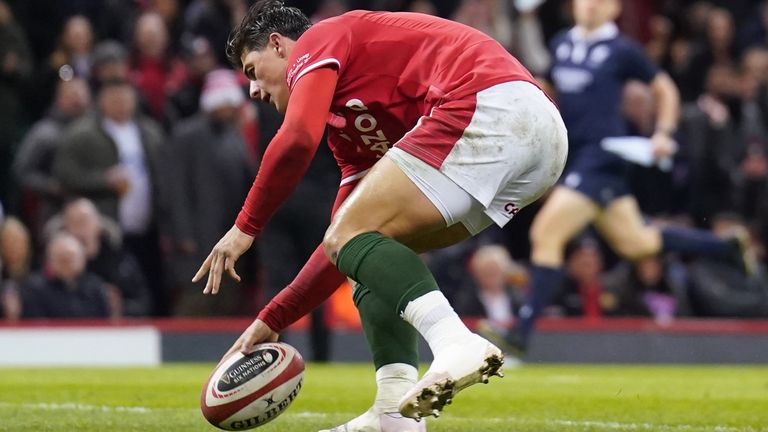 Owens proud of Wales performance
Wales skipper Ken Owens cut an exhausted figure on Friday, talking to the media after a stressful week for Wales' players.
The 36-year-old spoke of his pride at their display despite defeat.
"I'm proud of the boys, we fronted up. There was a lot of good stuff out there. The energy and work-rate I can't question," he said.
"There was a little bit of accuracy lacking in certain areas but we've trained well with everything that's gone on, worked hard and put a shift in.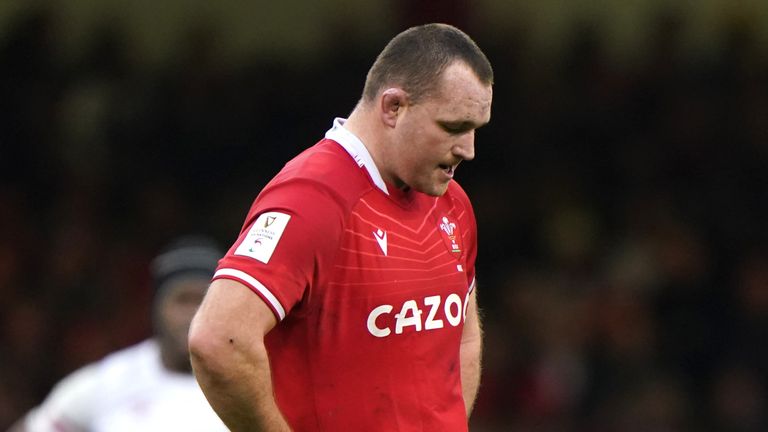 "We drew a line in the sand on Wednesday and not having that as an excuse. We're disappointed to have lost the Test match. We had opportunities to put more points on the board and didn't do that.
"But I thought it was a definite step up in what we're trying to achieve as a group. And I'll keep backing the boys to do that.
"Every game in the Welsh shirt is a must-win."
Borthwick hails 'incredible' England
Borthwick was in high spirits after England's first win in Cardiff since 2017, and was very positive despite his side not being at their best either.
He also reserved praise for the performance of Wales' players after the week's events.
"I'm delighted for the players, for the England supporters. There was a fair contingent there today, they were incredible," he said.
"The players showed great resilience, great spirit. The players kept fighting.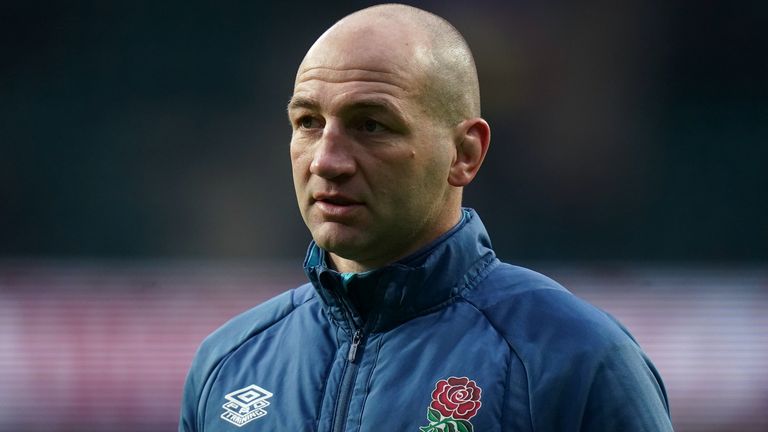 "I like that this was an incredible Test match. Looking at this Six Nations, Italy just pushed Ireland hard, this is an incredible tournament.
"Those Welsh players, what they've been through, to produce a performance like that is phenomenal, they deserve huge praise.
"The two halves were very, very different, but that tells me a lot about my players. The response to set-backs today, it shows leadership.
"That game was a real arm wrestle in that second half, and some of those forwards in that arm wrestle played their hearts out."