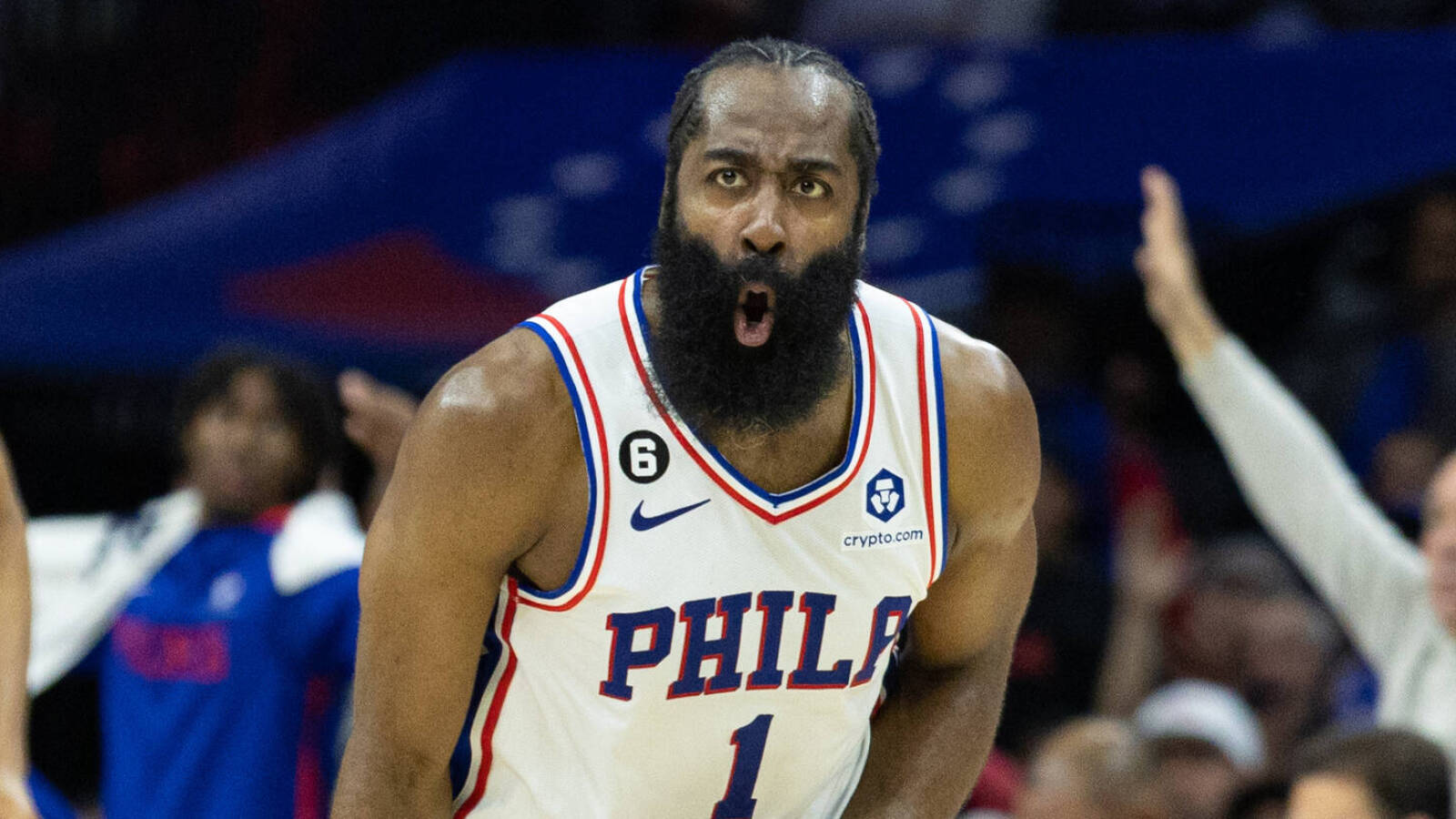 Sixers president comments on James Harden's future in Philly
Things are going well for the Philadelphia 76ers, but rumors that star point guard James Harden might go elsewhere, namely the Houston Rockets, after the season persist.
On Friday night, Sixers president Daryl Morey shared some interesting comments about Harden on ESPN's "SportsCenter," weighing in on whether or not his future in Philly depends on a deep playoff run.  
"I know he's just focused on this season and not the offseason," Morey said. "But I know he's focused on winning the championship. He's gonna be wherever he feels like he has the best chance."
This week, ESPN's Tim McMahon speculated that Harden could leave the Sixers for one of his old teams, the Rockets. McMahon connected the same dots back in December, noting that there was a lot of "gossip" regarding Harden possibly returning to his old stomping grounds. 
Harden sacrificed to help the Sixers field a winning squad. The 33-year-old declined a $47.4 player option to instead re-sign with the Sixers for less, allowing the team to add depth pieces last offseason. If things don't work out this year in Philadelphia, it's possible Harden could desire a change of scenery. 
While some may find it hard to believe that Harden would move on from an Eastern Conference contender to join a last-place team out West, the 14-year pro spent parts of nine seasons with the Rockets and, by all accounts, still calls Houston home in the offseason. 
With possibly more than $60 million in cap space this offseason, the Rockets could theoretically afford Harden. Houston will also have multiple first-round picks over the next few seasons, meaning it could go from league dud to rising up-and-comer in a blink of an eye. 
Harden's future with the Sixers may largely depend on how the 2022-23 season ends. Philadelphia hasn't made it past the second round of the playoffs since 2001 and has failed to get over the hump in five straight postseason appearances with MVP candidate Joel Embiid. If the Sixers come up short again, it could be the last we see of Harden in Philly.