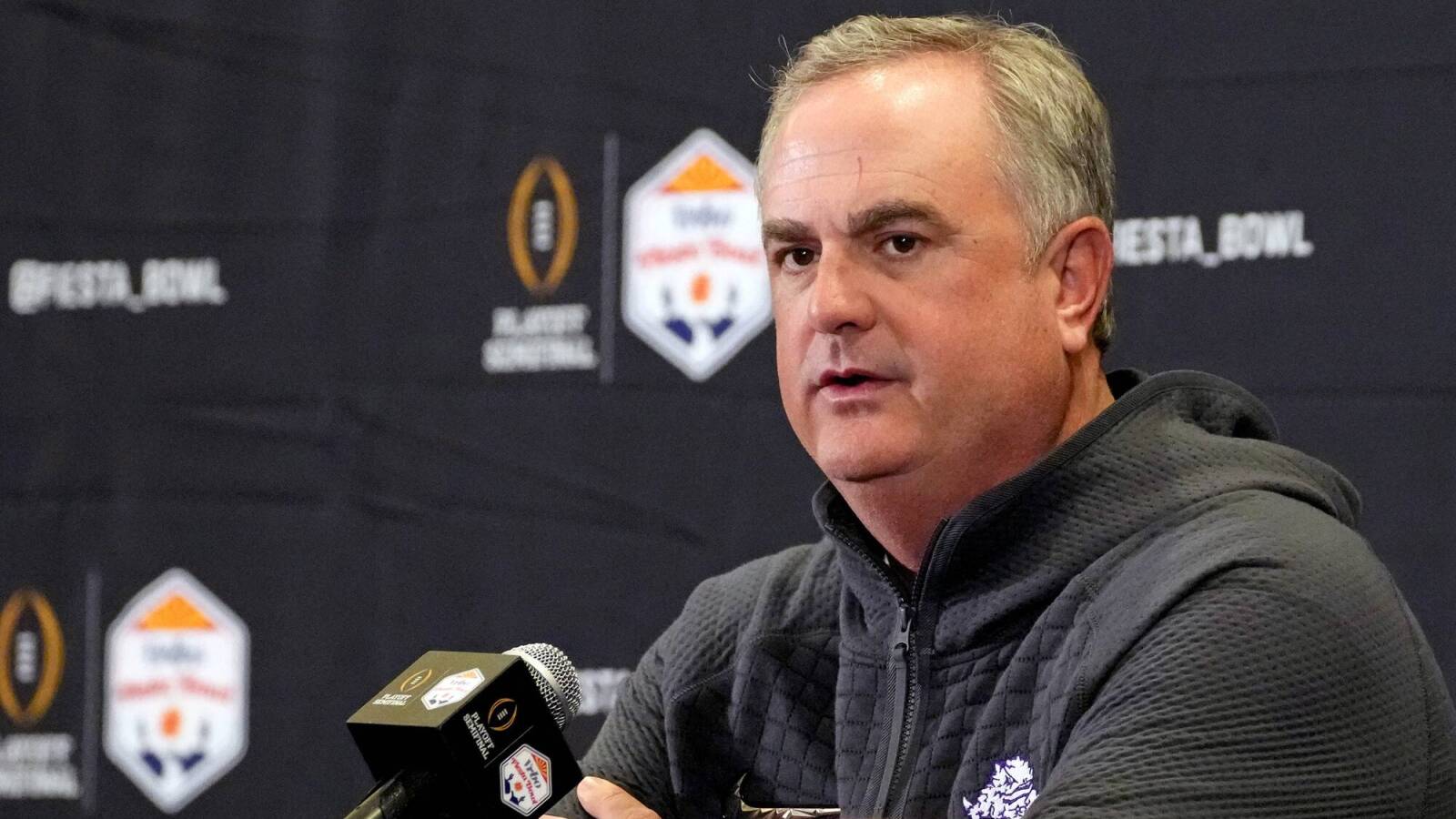 Sonny Dykes misses mark with recent comments on SEC
TCU head coach Sonny Dykes kicked a hornet's nest when he suggested Big 12 teams have more difficult schedules than SEC teams.
His argument, to put it kindly, is absurd. Per ESPN's Football Power Index, the SEC has six teams that rank among the top 20 in college football. The Big 12, by comparison, has three. When considering resumes, 10 of the SEC's 14 teams rank ahead of TCU (No. 30) in the strength of schedule metric, per data from ESPN.
As for the random stray The Citadel took, the last time the Bulldogs played an SEC team was Alabama on Nov. 17, 2018. The Crimson Tide played FCS Austin Peay on Nov. 19 this season.
In his argument, he mentions TCU was busy playing teams such as Texas in November. The funny thing about that is Texas — along with Oklahoma — is leaving the Big 12 for the greener pastures of the SEC.
Dykes would be better off worrying about his own team as it attempts to stop an elite Michigan rushing attack. Per Oddschecker, the Horned Frogs are 7.5-point underdogs. 
TCU field a rush defense that allows 149.5 yards per game. The Wolverines rushing attack averages 243 yards per game, fifth most in college football.
TCU's head coach could have kept quiet and kept his focus on the task at hand. Instead, Dykes opened a can of worms.
As Texas and Oklahoma's impending move shows, the SEC and Big 12 operate on different planes of existence. If TCU somehow gets past Michigan, it will likely discover first hand how big the gap is the following week against Georgia.