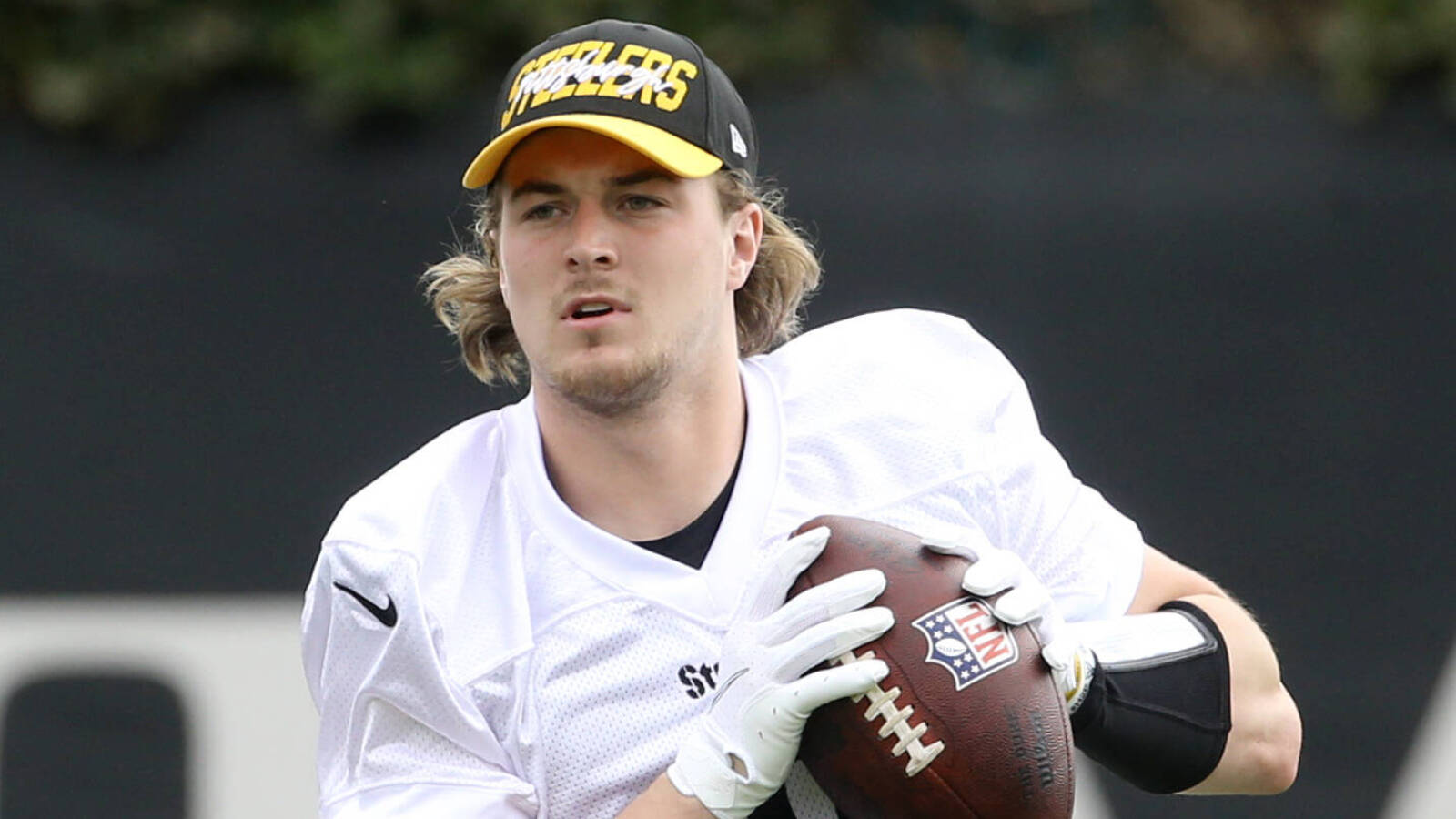 Steelers' Pickett: Big Ben 'said he is always there for me'
Following last month's NFL Draft, league insider Peter King wrote for his "Football Morning in America" column that former Pittsburgh Panthers quarterback and Pittsburgh Steelers first-round selection Kenny Pickett "never got the chance to talk ball with" retired future Hall of Fame signal-caller Ben Roethlisberger even though the two presumably passed by each other at the teams' combined facilities handfuls of times during Pickett's five-year college tenure. 
Eyes were then raised earlier this week when a report surfaced claiming that Roethlisberger may have some "bad blood" with his former employer regarding how his career ended. 
With all that said, it appears Roethlisberger is willing to share some wisdom with the first-year pro. 
According to Mark Kaboly of The Athletic, Pickett told reporters Friday that Roethlisberger called him and said to reach out if he needs anything or merely wants to talk shop. 
"He said he is always there for me if I have any questions or advice," Pickett added. "He is an unbelievable player, a Hall of Famer. He is a guy who I will definitely use as a resource these coming weeks." 
Roethlisberger seems prepared to at least somewhat mentor who could become his full-time successor even if he and the Steelers may not be on the best of terms this spring.