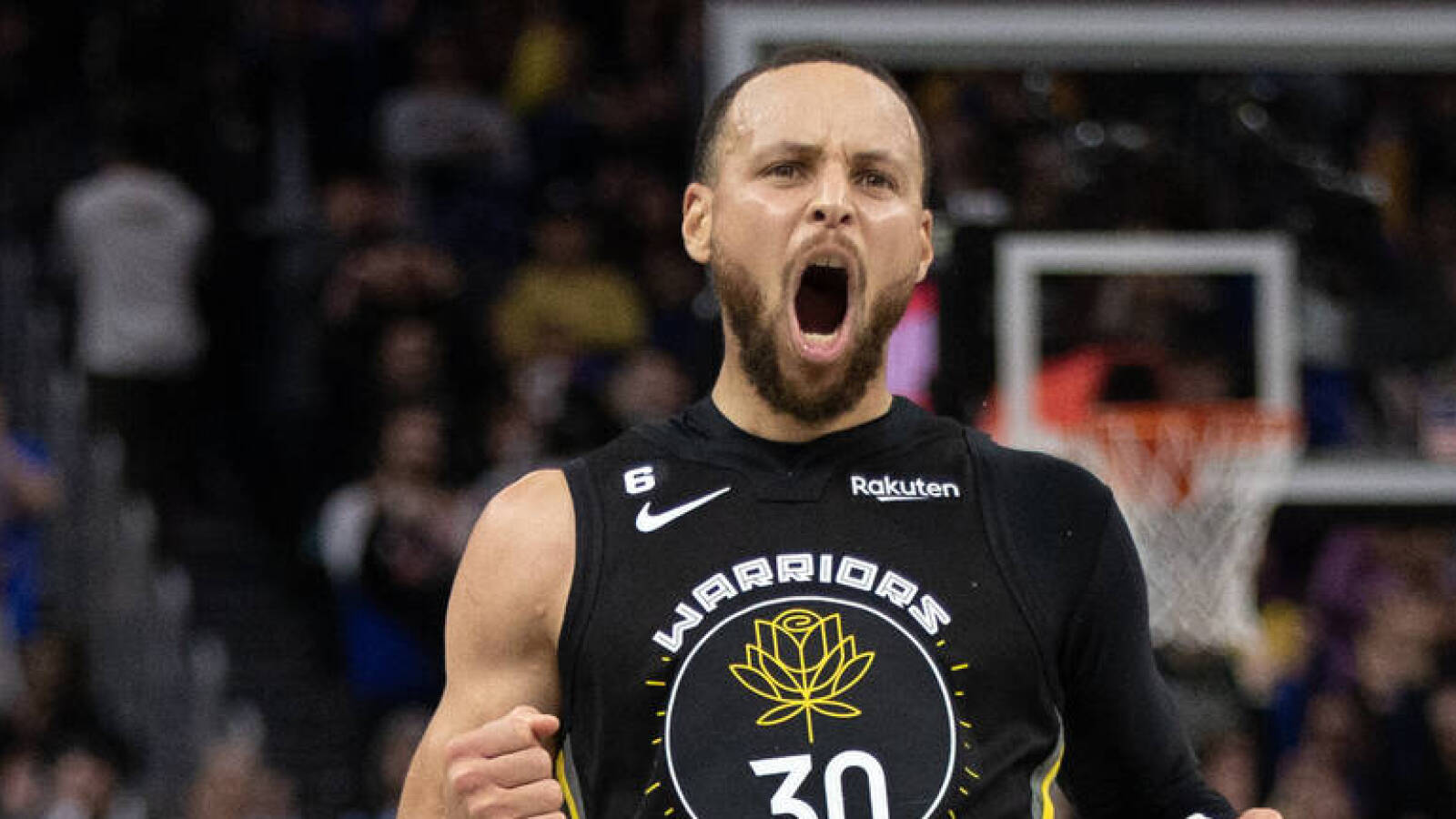 Stephen Curry redefines 'clutch' in Warriors' win over Bucks
With the Golden State Warriors staring a four-game losing streak in the face Saturday night against the Milwaukee Bucks, Stephen Curry again came to the team's rescue. 
After posting pedestrian numbers throughout much of the game, Curry turned things up late, redefining what it means to be clutch.
Curry scored 20 points over the final 6:51 of game time, leading the Warriors to a crucial 125-116 victory over the Bucks. 
Things looked bleak for the Warriors late. With 1:51 left in the fourth quarter, Curry had only 16 points, and the Warriors trailed the Bucks 108-100. However, from that moment on, Curry took control of the game. 
Curry went unconscious, scoring the final 11 points for the Warriors in the final stanza. The 34-year-old capped off the Warriors' remarkable fourth-quarter rally by hitting a game-tying 3-pointer with 19 seconds left, forcing overtime. 
In the extra session, Curry continued his dominance, tallying nine of the team's 14 points to secure a Warriors victory. 
Curry finished with a game-high 36 points, shooting 13-of-27 from the field and 6-of-15 from beyond the arc, adding six rebounds and four assists. 
The Warriors snapped a three-game losing skid and kept pace in the Western Conference playoff race thanks to Curry's heroics. 
Improving to 35-33 following Saturday night's win, the Warriors climbed to within a half-game of the Clippers (36-33) for the fifth seed in the West. 
Meanwhile, the Warriors hold a full one-game lead over the Minnesota Timberwolves (34-34) for the sixth seed in the conference.