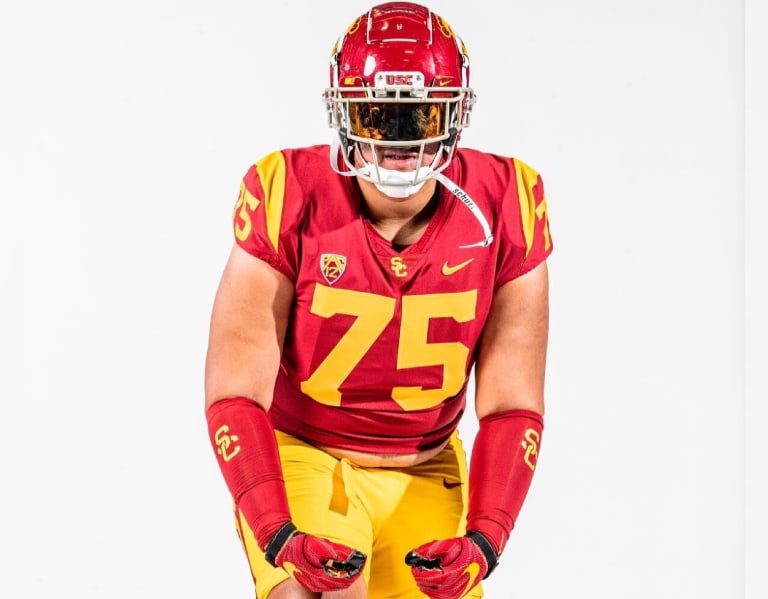 Sting Factor: Amos Talalele flips from Cal to USC
When a major program loses a key recruit, Rivals.com takes a look at how big of a blow it is to the respective school, analyzing it from a local and national level. To quantify the "sting" of each decommitment, we assign a score from one to 10, with one being no big deal and 10 being a catastrophic hit.
THE STORYLINE 
What makes Amos Talalele so special – and so coveted especially by Pac-12 teams – is that he could legitimately play on either the offensive or defensive line.
It was why Cal had made him such an early priority and why it was so important when the Golden Bears landed his commitment in early June.
But only a few weeks later, Talalele said he had to make the hardest decision ever by backing off his Cal pledge and flipping to USC after visiting with the Trojans last weekend.
It is a big miss for Cal since the Santa Clara, Calif., standout not only plays right down the road but was such a top target for that coaching staff. Plus, USC got him on campus and the flip happened quickly as the Trojans flex their muscle in recruiting.
*****
LOCAL REACTION
"Cal thought it had won a big recruiting battle when Talalele surprisingly committed after his first of four planned official visits this month. The expectation was that he was shutting his recruitment down at that point. But USC remained persistent about getting him on campus, and sure enough he changed his mind on that Trojans visit. The sting is not just losing a key target to a conference foe but losing what felt like a jolt of momentum for the Bears' 2023 class. That said, Cal was bringing him in to play defensive tackle (he'll be an offensive lineman at USC), and defensive line in general is one of the Bears' deepest positions so they can weather the loss in that regard." – Ryan Young, GoldenBearReport.com
Sting Factor: 8
*****
NATIONAL REACTION
"A local kid who was a big target of the Cal coaching staff, these are the types of players coach Justin Wilcox and his staff cannot afford to lose. Especially since Talalele can be such a dominant force on either the offensive or defensive line. But it certainly feels like the Santa Clara prospect made a snap decision during his visit to Berkeley and then only a few weeks later had to really rethink things because USC impressed him so much. If Cal continues to pursue the local prospect, let's see what happens over the coming months and while this one hurts, Talalele was coming in as a defensive line prospect and the Golden Bears are OK there." – Adam Gorney, national recruiting director
Sting Factor: 7