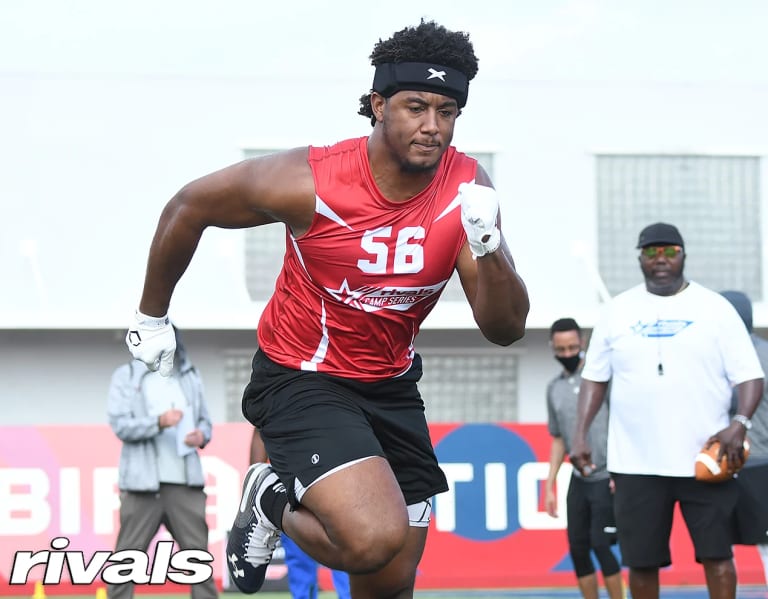 Sting Factor: Mario Eugenio's decommitment from Michigan
When a major program loses a key recruit, Rivals.com takes a look at how big of a blow it is to the respective school, analyzing it from a local and national level. To quantify the "sting" of each decommitment, we assign a score from one to 10, with one being no big deal and 10 being a catastrophic hit.
THE STORYLINE
Mario Eugenio committed to Michigan this summer and it was important for the Wolverines for two main reasons: Depth along the defensive line is always important and Eugenio gave Michigan more reach into the state of Florida to keep recruiting there.
But the four-star defensive end from Tampa (Fla.) Gaither backed off his pledge in recent days and is now back on the market.
Eugenio has more than 20 offers but when he committed to the Wolverines in July, he picked them over Iowa State, Miami and Oregon. It seemed like Eugenio really liked the Cyclones before his commitment to Michigan.
The four-star has been quiet since his decommitment. Eugenio is restarting his recruitment – it's possible being closer to home is drawing him in – but he will have a lot of options before making another pledge.
*****
LOCAL REACTION
While Michigan took Eugenio this summer, he was a bit of a tweener and not necessarily an ideal fit for U-M's scheme. Eugenio performed well at Rivals camps and received a rankings bump but it did not appear to translate to the field this season. Michigan has a pair of other edge rusher commits and is in play for top target Joshua Josephs. – EJ Holland, TheWolverine.com
Sting factor: 3
*****
NATIONAL REACTION
Eugenio is listed as a weak-side defensive end because he has some length and is not a massive player at the position but at the Rivals Five-Star Challenge this past summer, Eugenio was better working inside than outside. He used that speed, toughness, good amount of power and burst off the snap to beat interior offensive lineman and it would have been interesting to see if it could translate to the Big Ten. He's a good player. But Michigan has some other good defensive linemen already committed and Josephs would be a huge addition because he's uber-talented and productive. This hurts the most because Eugenio's commitment gives Michigan some more bona fides recruiting the state of Florida. – Adam Gorney, Rivals National Recruiting Director
Sting factor: 5