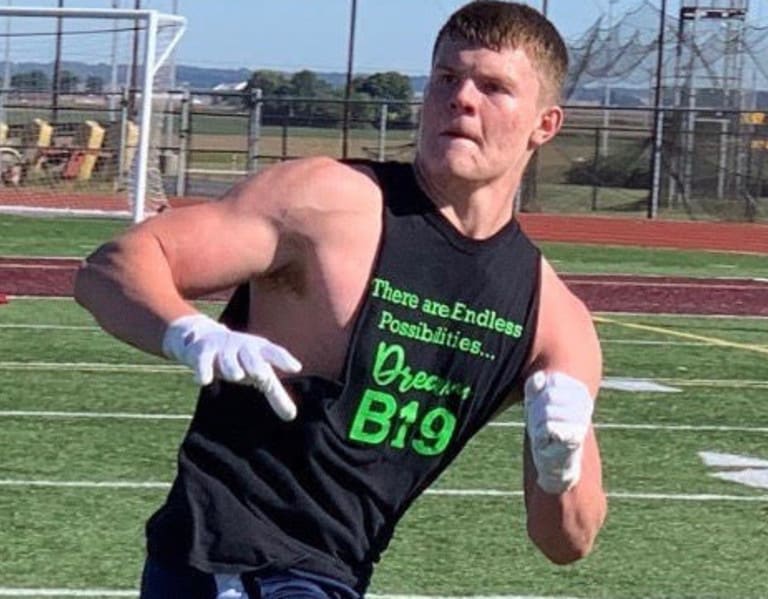 Sting Factor: TE Mac Markway decommits from Florida
THE STORYLINE 
When Mac Markway committed to Florida in late July, the 2023 four-star tight end felt like he found the perfect fit.
He had developed a really strong relationship with coach Dan Mullen and especially assistant coach Tim Brewster. The St. Louis DeSmet standout loved how the Gators were using their tight ends and their plans for him.
But Markway backed off his Florida pledge on Sunday night as have many commits as coach Billy Napier and his staff implement their vision. It's not a devastating loss for the Gators, but Markway is a very talented tight end so that level of talent would be wanted at Florida – or any other school for that matter.
*****
  LOCAL REACTION  
"I like what Markway brings to the table from his tight end position. He has a lot of natural ability and potential. However, the day Mullen was fired it was a foregone conclusion Markway would not be signing with the Gators.
"His primary relationship is with Brewster. The decision was made with no chance of coach Brewster returning to Gainesville. It was not about if he would decommit, but when." – Jason Higdon, 1standTenFlorida.com
Sting Factor: 7
*****
NATIONAL REACTION
"It's been made clear, especially with the 2022 class but also now leaking into the 2023 group, that Napier and his staff have a different vision for how the Florida program should be run in his tenure. The players who have decommitted either by their own volition or because they were not going to be a part of Florida's recruiting class are all very talented players who could have contributed. But it seems Napier wants to draw clear distinctions between Mullen's time at Florida and how he's going to run the program, so distancing himself from the Mullen-era recruits is one of the steps involved.
"It's unfortunate, but also just a reality of recruiting. Markway will find a new home and could have a phenomenal career. Florida will be fine as well as the Gators target guys Napier wants in the program." – Adam Gorney, Rivals National Recruiting Director
Sting Factor: 5