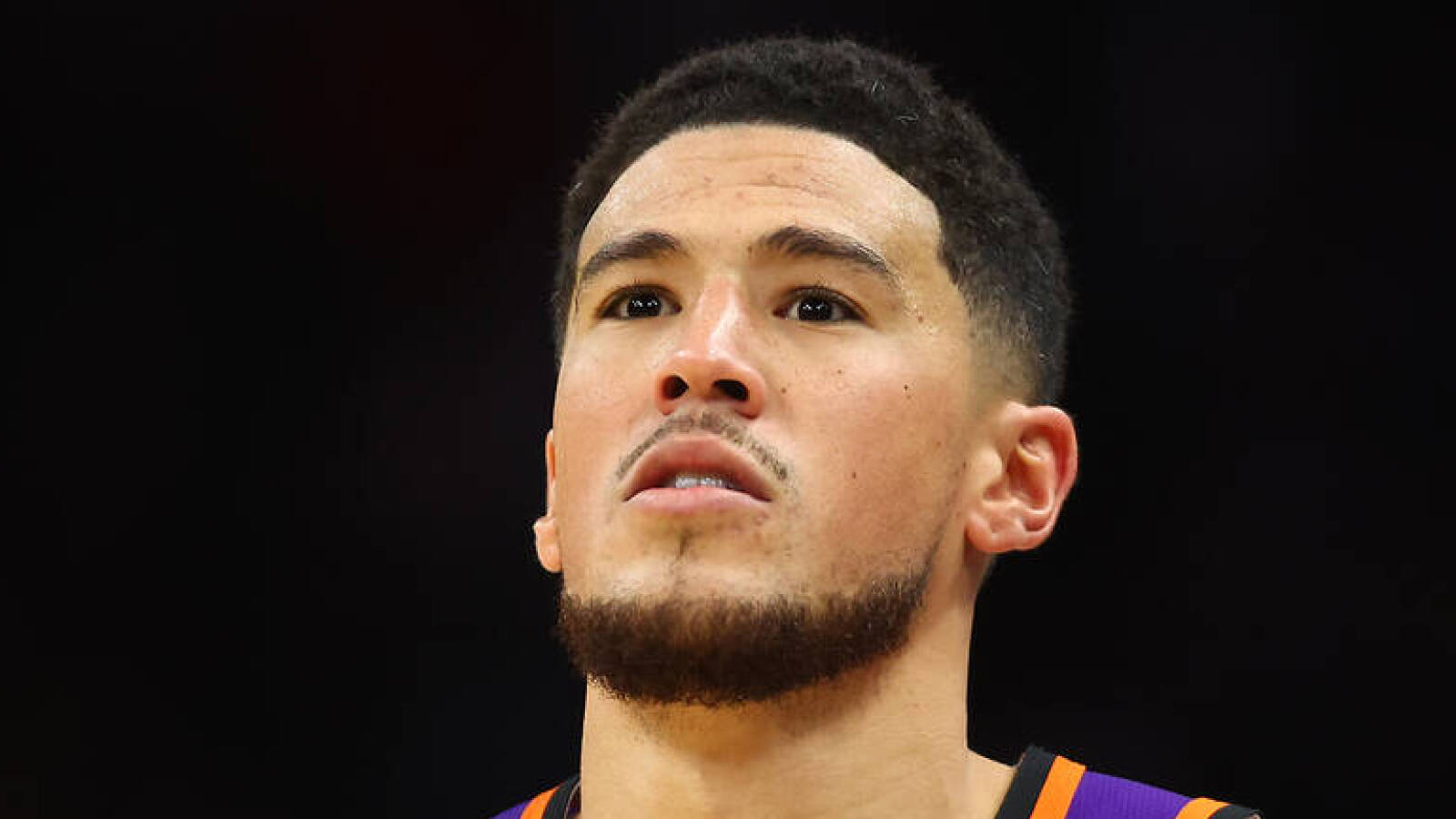 Suns' Booker drops 51 points on Bulls in three quarters
Phoenix Suns' dynamic shooting guard Devin Booker proved Wednesday night why he's one of the NBA's elite scorers, dropping 51 points on the Chicago Bulls after only three quarters in a 132-113 victory. 
While Wednesday night's performance pales in comparison to Booker's 70-point outing in 2017, it'll still go down as one of his best. 
Booker posted a ridiculous stat line, finishing 20-of-25 from the field, 6-of-7 from beyond the arc, and 5-of-6 from the charity stripe.
Booker had only nine points after the first quarter and 25 at the halftime break before going off in the third quarter. 
In the third stanza, Booker scored more than half of the Suns' 42 points in the quarter, tallying his final basket of the game with an emphatic two-handed slam. 
With the Suns gaining a 106-81 advantage over the Bulls heading into the fourth quarter, Booker sat on the bench for the remainder of the game, or his game totals could've been much higher. 
According to ESPN Stats and Info, Booker is only the second player over the last 25 years with 50 or more points off 80% shooting through three quarters in a game, joining Philadelphia 76ers' point guard James Harden, who accomplished the feat with as a Houston Rocket in 2017. 
More impressively, per OptaStats, Booker is the first player in NBA history to score 50-plus points in a game while shooting at least 80% from the field, 3-point, and free-throw lines. 
"You hate to say classic Book, because you almost take it for granted," head coach Monty Williams told reporters. "It certainly was a special night, and to do it in 30 minutes, it's just one of those moments that you just sit and watch a guy get hot."