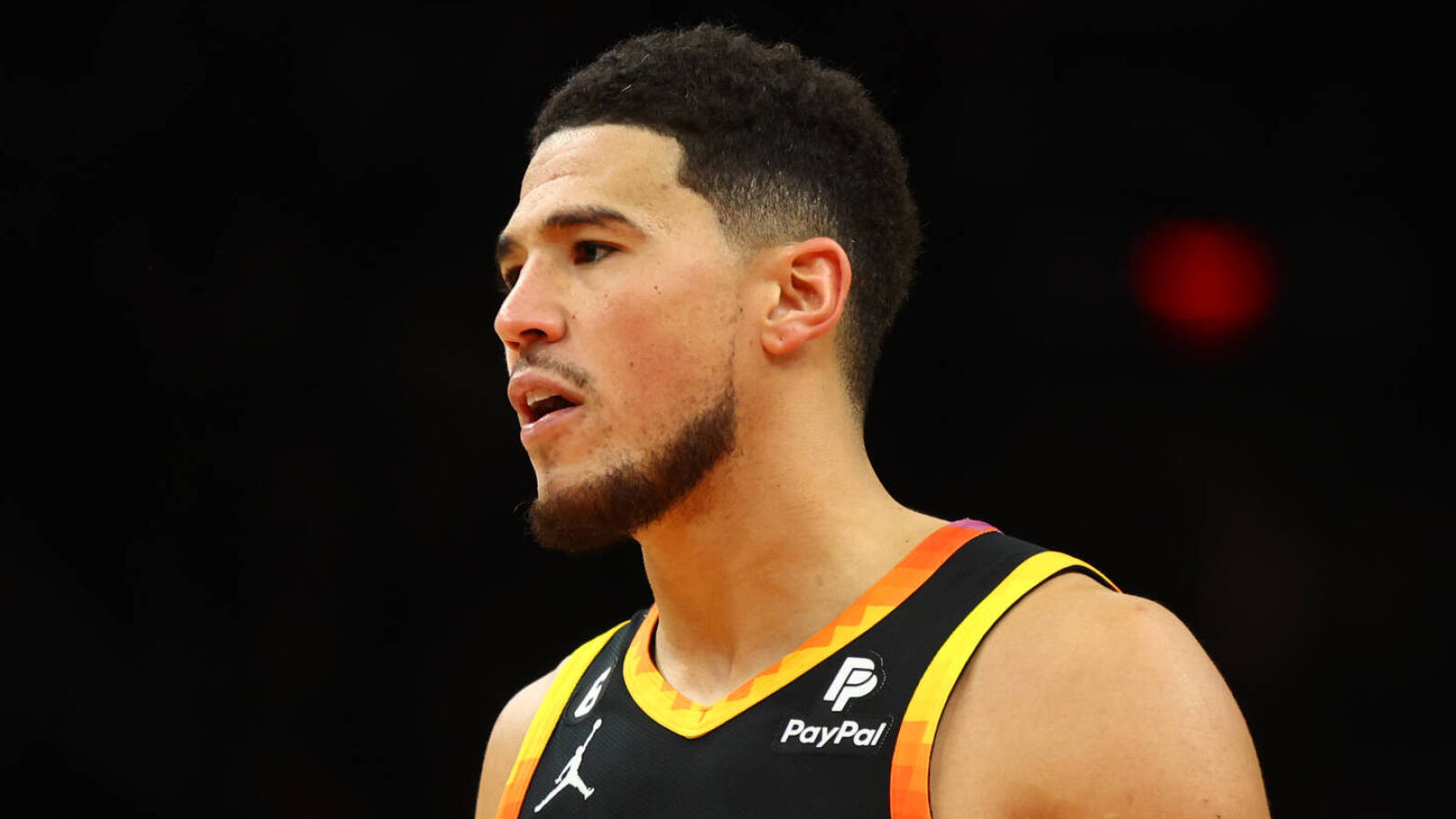 Suns' Devin Booker sidelined at least four weeks
The Phoenix Suns' reign near the top of the Western Conference over the past two seasons is in danger, as star guard Devin Booker will be on the shelf for at least four weeks with a groin injury.
The Suns fell to the Milwaukee Bucks in six games during the 2021 NBA Finals, despite holding a 2-0 series lead. They had a franchise-best 64-18 campaign during the 2021-2022 regular season on their way to the No. 1 seed in the West before blowing leads of 2-0 and 3-2 in a Game 7 loss to the Dallas Mavericks in the Western Conference Semifinals earlier this year.
Phoenix is 20-15 this season and is now in serious trouble with their best player out for at least one month. As long as Nikola Jokic, Zion Williamson, Ja Morant, and Paul George are around, the Denver Nuggets (22-11), New Orleans Pelicans (21-12), Memphis Grizzlies (20-13), and Los Angeles Clippers (21-15) don't seem to be going anywhere in their push to remain in the top of the Western Conference playoff picture.
The sixth-place Mavericks could easily jump past the Suns in the coming weeks on the strength of the otherworldly Luka Doncic alone. Teams like the Sacramento Kings (17-15), Portland Trail Blazers (18-16), Utah Jazz (19-17), and Golden State Warriors (17-18) all have either the pieces or experience to make noise and push past Phoenix in Booker's absence as well.
What does work in the Suns' favor is that they're far from a one-man show. Recent college graduate Chris Paul has shown over his lengthy Hall of Fame-caliber career that he should never be counted out, DeAndre Ayton is a matchup nightmare for other NBA bigs, and Mikal Bridges continues to improve each year.
Booker is undoubtedly the best player on the roster at this stage in his career, however. His absence will leave a gaping hole, as he leads the team in scoring by nearly 10 points per contest with his 27.1 points per game, ranks second in assists (5.6) and minutes (34.6), and third in rebounds per tilt (4.6).
The first test for Phoenix without Booker will come at 7 p.m. ET Wednesday on the road against the Washington Wizards.