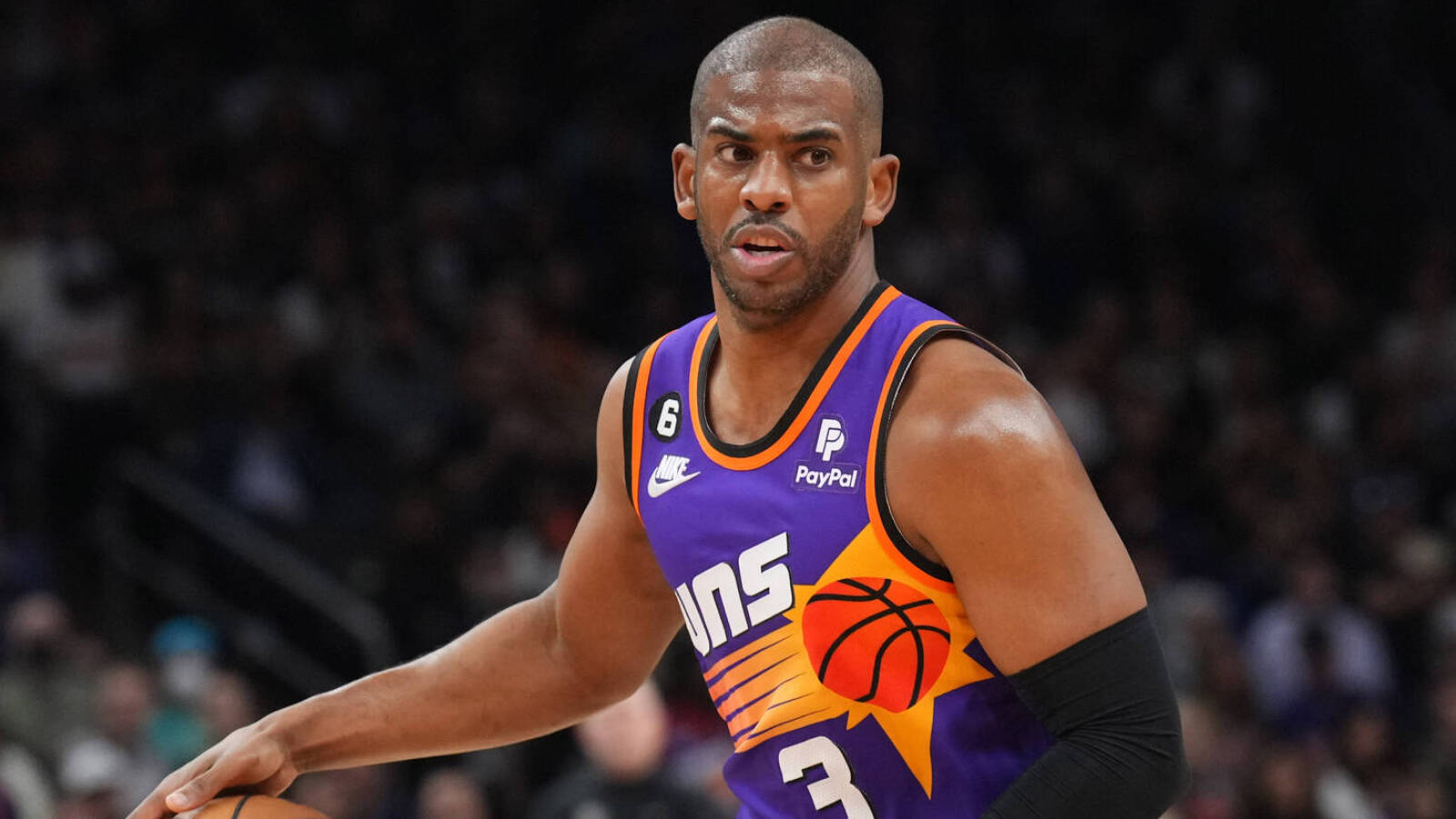 Suns provide injury updates on Chris Paul, Deandre Ayton
The Phoenix Suns head into Game 6 of their second-round series at home against the Denver Nuggets Thursday night down 3-2.
Phoenix needs to win this game to force a Game 7 back in Colorado and avoid elimination after losing Tuesday night.
Unfortunately, the Suns are going to be without future Hall of Fame point guard Chris Paul for this all-important matchup. Sidelined since suffering a groin injury in Game 2, Paul has officially been ruled out for Thursday night's outing, per ESPN's Tim MacMahon.
Despite CP3 doing everything possible to return for the elimination game, things have been trending in this direction for some time. Typically, groin strains of this ilk costs a player multiple weeks of action. Given Paul's advanced age of 38, that's magnified further.
In speaking to the media earlier on Wednesday, Suns head coach Monty Williams seemed to suggest that a Paul return for Game 6 likely wasn't in the cards. When asked about Paul's status, Williams told reporters that "nothing has changed."
The larger issue here is the status of center Deandre Ayton. He's being listed as questionable with a rib contusion, per MacMahon. Ayton is Phoenix's third-leading scorer in the series — behind Devin Booker and Kevin Durant — averaging a mere 10.8 points per game.
Of the players available for Game 6, Landry Shamet at 8.0 points per game would be the Suns' leading scorer behind Booker and Durant if Ayton is unable to go. It would also lead to some major matchup issues on the defensive end of the court with two-time NBA MVP Nikola Jokic averaging a triple-double at 35.0 PPG, 13.8 RPG and 10.0 APG in the series.
Phoenix Suns look to stave off elimination without Chris Paul