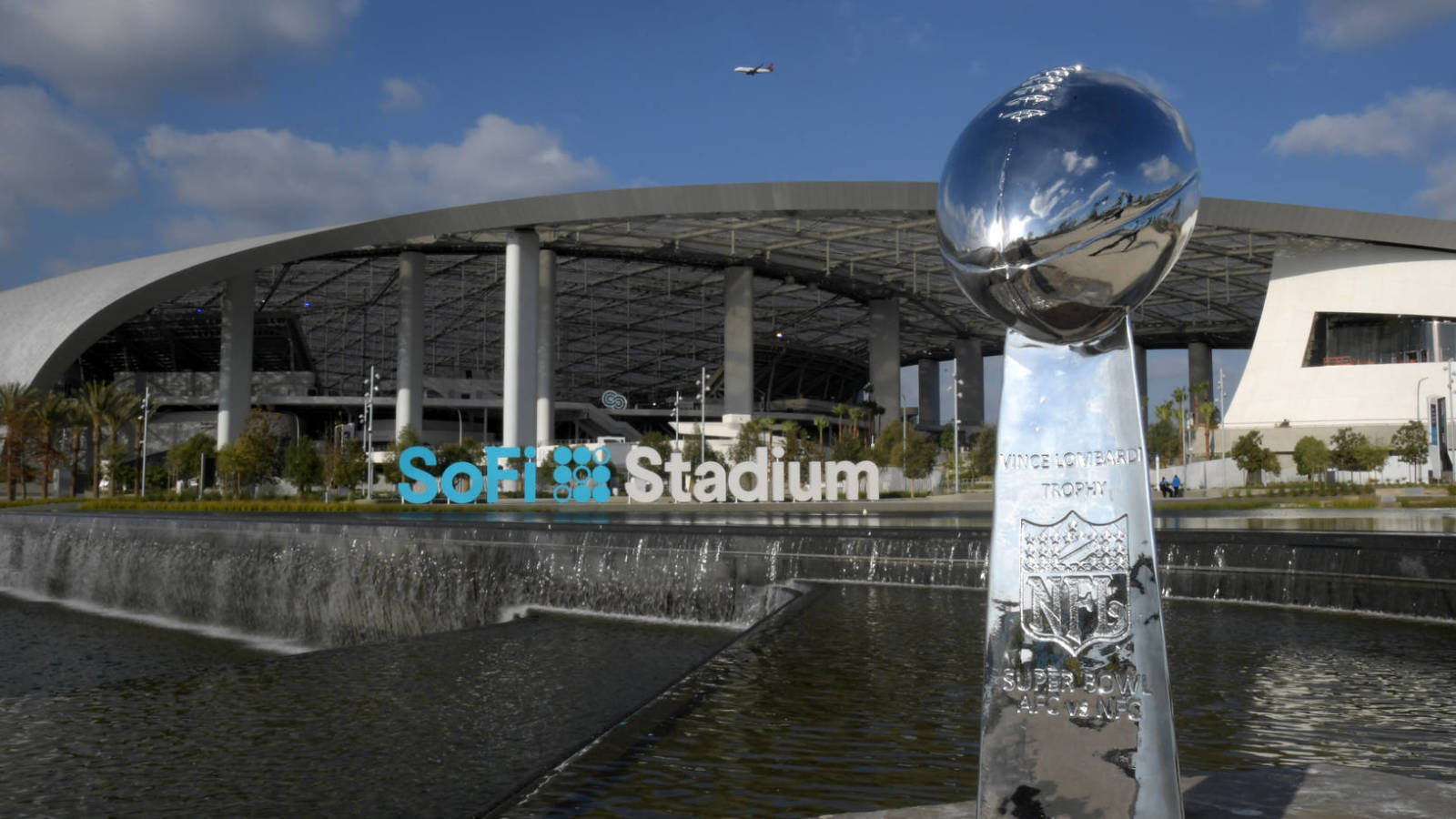 Super Bowl LVI staying in Calif. despite COVID-19 concerns
Shortly after it was announced last week that the Grammy Awards show scheduled to occur in Los Angeles on Jan. 31 was postponed because of COVID-19 surges throughout California, a report emerged that the NFL had explored alternative sites for Super Bowl LVI that is currently set to happen at SoFi Stadium, home of the Los Angeles Chargers and Los Angeles Rams, on Feb. 13. 
NFL spokesman Brian McCarthy later said the league always has backup venues in mind for Super Bowl games just in case a last-minute change is needed. The Associated Press (h/t ESPN) now reports the league doesn't intend to relocate the championship contest over fears about possible pandemic-related attendance restrictions in California. 
"All of our plans for Super Bowl week remain fully in place for a month from today," NFL senior director of event operations Katie Keenan explained. "We're working along with everyone here, with the L.A. County Health Department, to make sure all of our events are being held safely." 
Previously, it was said that the Dallas Cowboys' AT&T Stadium could accept the responsibilities for hosting Super Bowl LVI less than a month before kickoff if asked. However, Rams chief operating officer Kevin Demoff suggested such a decision was never seriously considered. 
"We are fortunate this is an outdoor facility where the air gets in. We feel this building is very safe," Demoff said of SoFi Stadium. "People who come to our games have learned to be safe, and we are doing everything we can to be safe." 
As of Thursday evening, there's no indication a state mandate will limit how many fans can attend a title matchup held in California regardless of understandable concerns had about rising COVID-19 cases linked with the highly contagious Omicron variant.