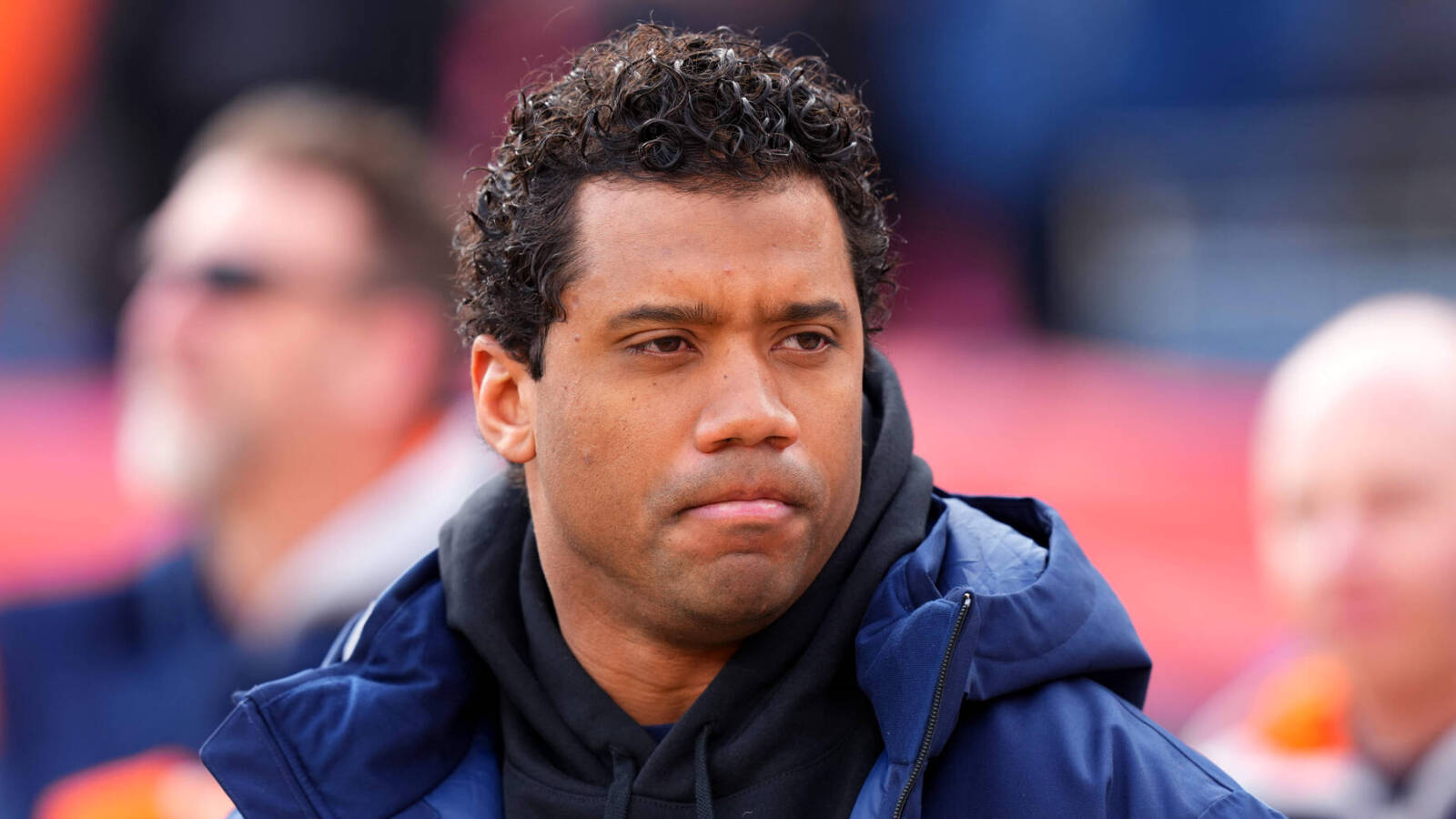 Takeaways from latest Russell Wilson report
After Wilson arrived in Denver, he had an office on the coaches' floor. He also had an open-door policy for players to discuss various plays. But not all coaches liked it because they felt he was trying to do their job. 
"So, are you a coach or a player? Your open-door policy should be sitting at your locker," one anonymous coach told The Athletic. 
Also, Wilson had his personal QB coach, Jake Heaps, who disrupted the coaching staff. He interrupted meetings and gave coaches scouting reports that led to disagreements.
2. His execution stunted offensive growth
The Broncos ran a perplexing Denver-Seattle hybrid, mainly Wilson's vision. It included terminology from Seattle that players may not have heard before. One coach accused Wilson of adding cadences the offensive line had not practiced during a game.
Former HC Nathaniel Hackett wanted a happy Wilson, so he signed off on whatever he presented, even if it hurt the team. Consequently, Denver's dysfunction continued, and Wilson's inability to effectively communicate plays and lengthy motivational speeches amid play calls didn't help.
"Mostly in the beginning (Wilson) would give us a motivational speech to get us going before the play," Broncos wideout Jerry Jeudy told The Athletic.
Maybe the speeches went in one ear and out the other. Denver had the league's second-most false start penalties and ranked last in scoring. 
3. Denver is putting its foot down
Denver's leadership group asked Wilson to relinquish his office and remove his support staff for the season's final two weeks. 
During his introductory news conference, Payton confirmed Wilson's staff would not return. "Our coaches will be here. Our players will be here. That will be it," Payton said. 
Denver is taking Wilson's power away because he mishandled it, derailing the season and extending its seven-year playoff drought, second longest in the NFL. It's also a wake-up call for Wilson since he may realize it's time to change and take accountability.