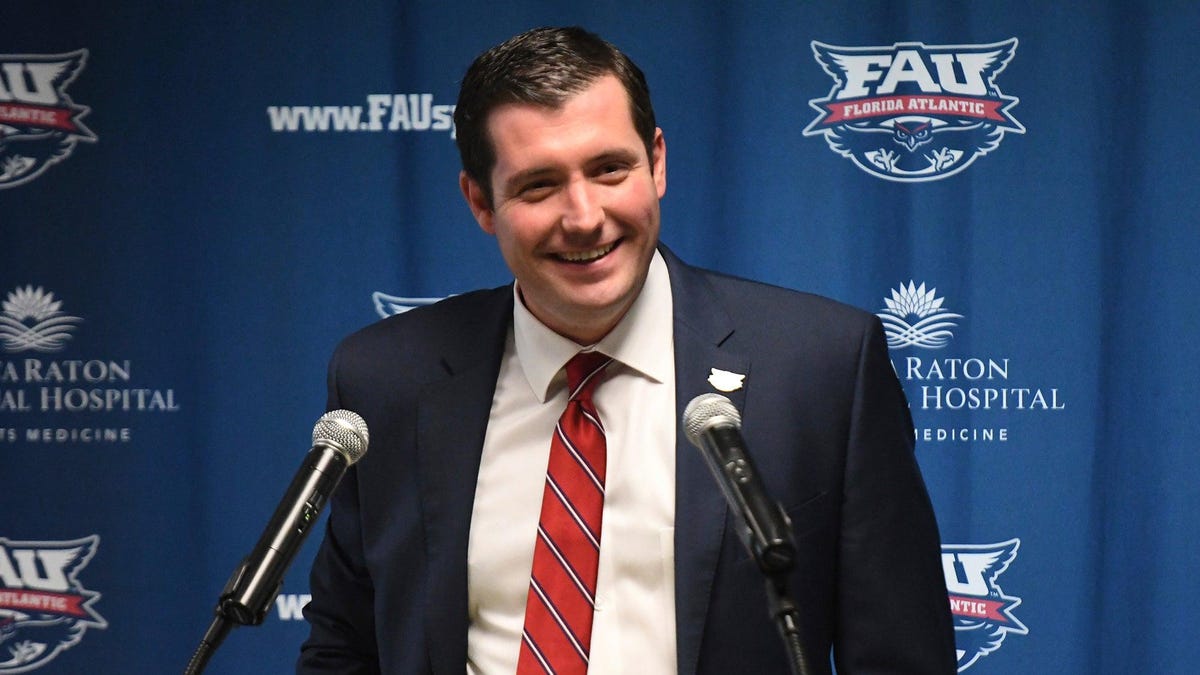 Tennessee, FAU square off in Sweet 16 with brothers as ADs
NEW YORK — As the NCAA Tournament bracket was released 11 days ago, both Danny White and Brian White knew only one of their schools could get to the Final Four before they knew who Tennessee or Florida Atlantic would play to open the yearly showcase. Three complete regions had been called without a mention of Tennessee or Florida Atlantic, where the brothers four years apart in age served as each Sweet 16 representative's athletic director.
When Owls drew a No. 9 seed and the Volunteers' name was called soon after with the East Region's No. 4, a possible matchup at Madison Square Garden and a collision course between a prized program under the watch of each sibling came into focus, two wins away for each. Florida Atlantic needed a last-second shot against Memphis and to de-slipper Cinderella and the not-so-ugly stepbrothers from Fairleigh Dickinson to make it to Manhattan. Tennessee survived Louisiana and thrived against Duke to make it back to the Sweet 16 for the first time since 2019. Now one White watched as one of their programs advanced to the doorstep of the Final Four. The other left town, as an athletic director's job is never done.
"I'm rooting for Tennessee in every game that they're not playing FAU," Brian White, the Owls' athletic director told Deadspin Thursday afternoon. "There's a little bit of an awkward component of it. Now we've done it before and we both know that we want the other one to be successful. I think that people assume there's a competitive brotherhood to it, which there would be if it was anything that didn't mean so much."
Before the elder White became Tennessee's athletic director in January 2021, the brothers' schools had clashed for nearly three years when both were employed in the state of Florida. The younger brother came to FAU in March 2018 and Danny had been atop Central Florida's athletic department since 2015. There has never been a duel between schools quite like this postseason clash four victories from a national championship. The school's profiles are vastly different too. This is Florida Atlantic's second trip to the NCAA Tournament and the first time the school has won games in The Big Dance. The Volunteers have been to 25 NCAA Tournaments. While the Owls were picked to finish fifth in Conference USA this season, one person outside Boca Raton who knew how talented FAU was before the season began was Danny White.
"I've been following them all year. I know how good they are. So it doesn't surprise me that they made it to this point," Danny White told Deadspin Thursday morning, just before boarding a plane from Knoxville to New York. "I can't say that I'm shocked that the matchup was happening after I saw the bracket."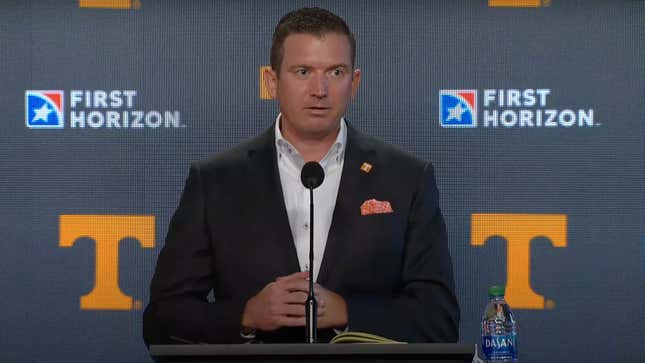 The brothers don't even have a friendly wager planned for the Big Apple showdown. They're two of five siblings with Georgia head men's basketball coach sandwiched between them in ages. The White's two sisters represent the bookends of Kevin and Jane White's five children. Kevin White was most recently Duke's athletic director from 2008-21. Mike White also had Owls' current head coach Dusty May on his staff at Louisiana Tech and Florida for seven seasons. The White's family history made Thursday's game a little sweeter, knowing how far all involved have come in the sports industry and a pregame meeting between Danny and Brian was in the works all week. Both know once tipoff happened, nothing else besides the game deserved their attention, even though they both weren't coaching in the game.
"The bigger the game, the more stress, the more butterflies I think we all get," Danny White said. "But that's the beauty of competition. You want to play in these big games, you want to care more. And if we're fortunate enough to win tonight, we're going to care even more on Saturday."
Danny White spent late Thursday morning packing for "an undetermined amount of days" on the road. With the Volunteers' loss to FAU, he'll be flying to Seattle for the Lady Vols Sweet 16 matchup against top-seeded Virginia Tech. He would have been present at The Garden again if Tennessee reached its second Elite Eight. Brian White saw the momentum at FAU before 99.9 percent of sports fans and will help Florida Atlantic with its move to the American Athletic Conference this summer. And with the Owls' introduction to a larger swath of Americana, the second-youngest White had a hard time putting into words what the game against his older brother's school and the Sweet 16 from America's biggest urban area meant to the small but mighty Florida Atlantic community.
"It's just incredible," Brian White said. "I hate to use ordinary superlatives, but the excitement among the fan base is unlike we've ever seen." And for one of the brothers, more history could happen this weekend.