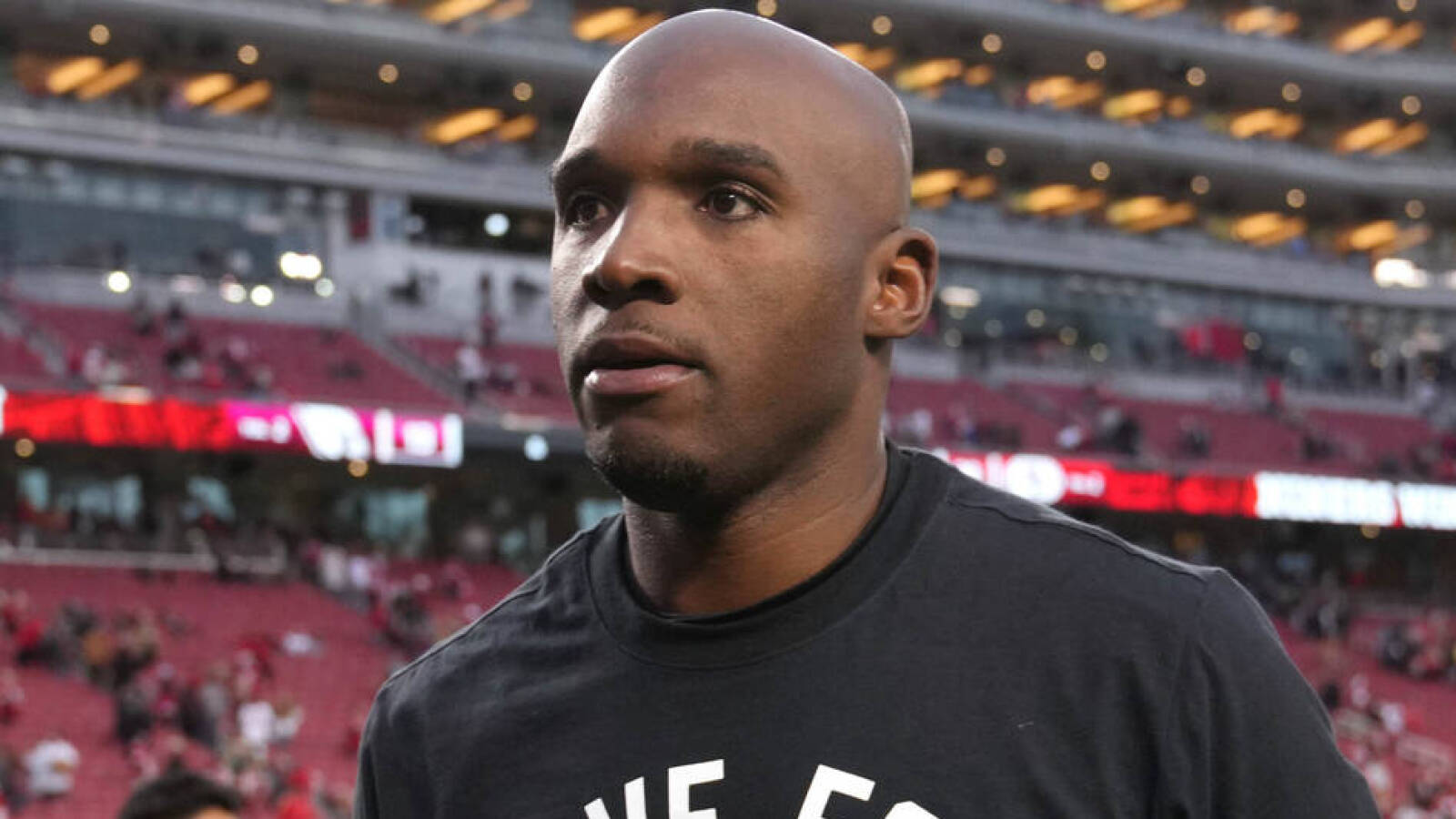 Texans to hire DeMeco Ryans as head coach
The Texans interviewed DeMeco Ryans for a second time Tuesday, and the team is not letting the hot HC candidate leave town without a deal. Ryans will become the next Texans head coach, Adam Schefter of ESPN.com tweets.
The parties finalized a six-year contract to bring Ryans, a Texans linebacker from 2006-11, back to Houston. This will wrap a six-year Ryans tenure in San Francisco, and Houston — after back-to-back one-and-done coaching tenures — will land one of this year's top HC options.
Long expected to secure one of this year's HC jobs, Ryans will head back to Houston after overseeing a dominant San Francisco defense. The 49ers ranked first in total defense, scoring defense and defensive DVOA this season. While Brock Purdy's elbow injury effectively ended San Francisco's Super Bowl hopes early in the NFC championship game, the 49ers' loss opened the door for the Texans to make an official hire this week.
"Being the head coach of the Houston Texans is my dream job and my family is thrilled to be back in H-Town," Ryans said. "I have been around the game of football my entire life and I've always had a natural ability to lead others. I know what it takes to win and be successful in this league as both a player and coach. We're going to build a program filled with players who have a special work ethic and relentless mindset. I understand the responsibility I have to this organization and to the fans of Houston to build a winner and I can't wait to get to work."
Ryans, 38, jumped to a DC role just three years after being promoted from the quality control level; he has spent his entire career on Kyle Shanahan's staff. Shanahan was with the Texans during part of Ryans' time as a Houston defender and has long stumped for the well-regarded leader. The 49ers' defensive performance this year left little doubt Ryans would soon become a head coach, and both the Broncos and Texans aggressively pursued him. Houston won out, and Ryans profiles as a vastly different HC compared to the franchise's previous two.
All five head coach-needy teams this year reached out to Ryans. Four of those scheduled interviews, but Ryans ended up passing on Cardinals and Colts meetings — which would have come hours before the 49ers' divisional playoff game against the Cowboys — to lead to a two-team race. Despite days of Texans-centric developments regarding Ryans, the Broncos may or may not have made a Tuesday push for him. While Sean Payton had long been the Broncos' preference, he cost first- and second-round picks. And Ryans clearly impressed the Broncos, to the point they were prepared to abandon their pursuit of an experienced head coach.
This could be a seminal hire for the Texans, who completed odd coaching searches in 2021 and '22. GM Nick Caserio interviewed Josh McCown in both years, but potential backlash about hiring a head coach with no experience is believed to have affected a hire. The Texans hired David Culley in 2021, despite no other teams being in on the then-Ravens wide receivers coach, and fired him after a 4-13 season. Last year's search did not include Lovie Smith until the end, but after McCown and Eagles DC Jonathan Gannon were in the mix, Caserio instead promoted Smith. The former Houston DC oversaw a 3-13-1 season that led to his firing.
The hiring of back-to-back 60-somethings — for a team amid a long rebuild — proved confusing. Considering the team went through a chaotic period when Bill O'Brien held the dual HC-GM role and was at the forefront of the Deshaun Watson scandal, stability is desperately needed here. Hence, the six-year contract. The Texans included a host of younger names in their 2023 search, but Ryans stood out. It can be safely assumed Ryans will not be a one-and-done, given the team's recent past and the momentum the linebacker-turned-coordinator built in San Francisco.
The Texans drafted Ryans in the 2006 second round and plugged the Alabama product into their lineup immediately. Ryans became a steady presence for the Texans in their first decade, and he was a starter for the 2011 team that secured the franchise its first playoff berth. The Texans had previously extended Ryans, but they traded the two-time Pro Bowler to the Eagles in 2012. Ryans played four Philadelphia seasons before hanging up his cleats. The McNair family is obviously familiar with Ryans from his playing days, and they will bet on him once again. This will mark a homecoming for the Ryans family as well; his wife, Jamila, is from the area.
Although the Texans have just 11 wins over the past three seasons, they hold two first-round picks in the 2023 and '24 drafts thanks to the Watson trade. In addition to carrying this year's No. 2 overall pick, Houston is projected to rank in the top five for cap space this year. That is believed to have intrigued Payton. But not too much smoke followed the Payton interview on the Texans' end. They will instead entrust Ryans to be the sideline leader that pushes Caserio's rebuild to higher levels.
This will mark the second transaction of the month that will give the 49ers a third-round pick. The Titans hiring 49ers exec Ran Carthon as GM earlier this month sent the 49ers two thirds, and Ryans' Texans hire represents the latest in a steady line of minority hires from San Francisco. Although the NFL expanding the Rooney Rule to attach draft compensation to minority HC or GM hires, the 49ers already collecting two thirds for Carthon will reduce the Ryans haul to one third-rounder. Nevertheless, the 49ers have now seen five minority staffers land HC jobs (Ryans, Robert Saleh, Mike McDaniel) or GM positions (Carthon, Martin Mayhew) since the NFL adjusted the rule.