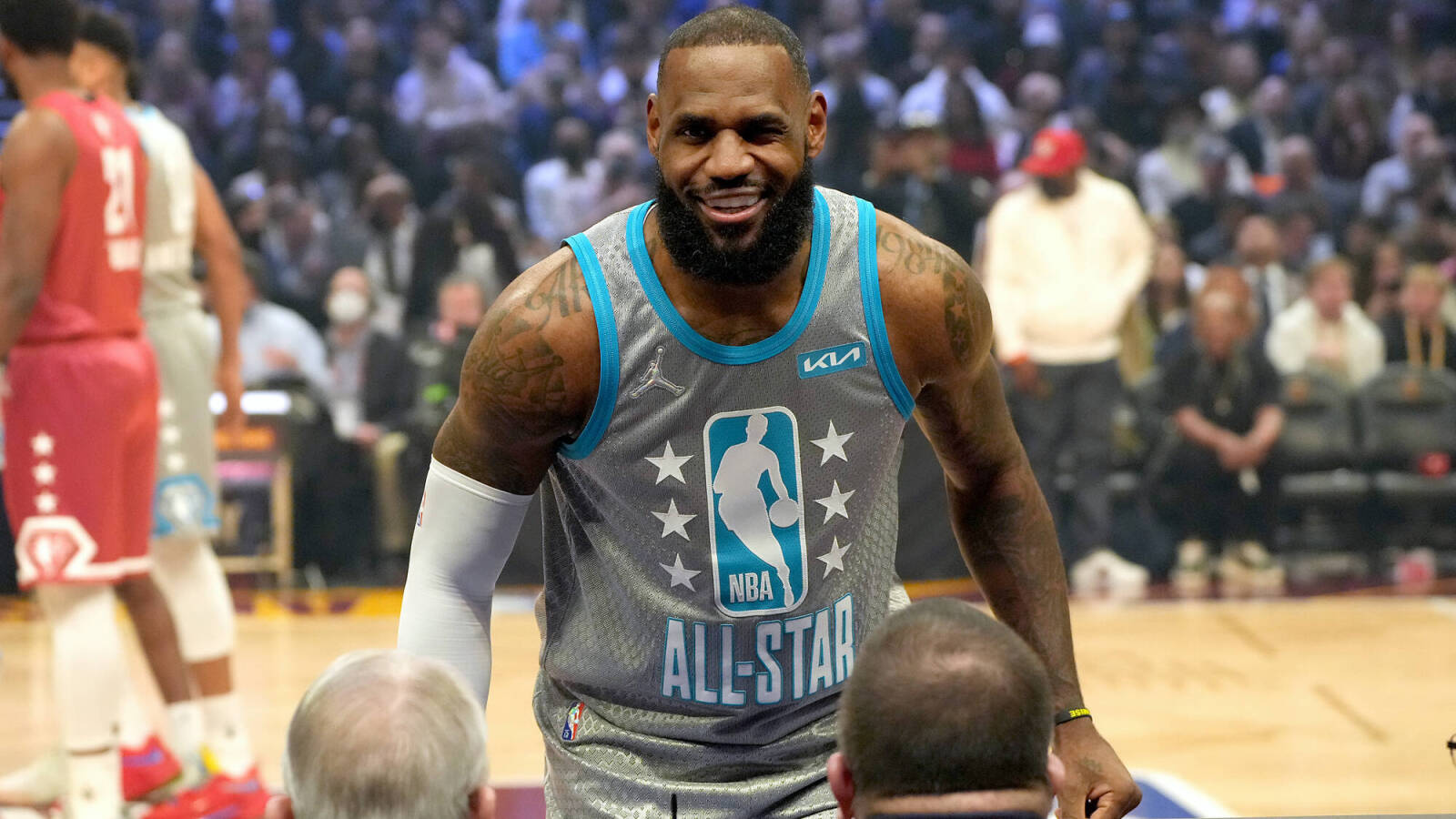 The '2003-04 NBA All-Stars' quiz
While the NBA world is waiting for LeBron James to break Kareem Abdul-Jabbar's scoring record, the King tied another one of Kareem's marks last week. On Thursday, the 2022-23 All-Star Game Starters were announced, with James as one of the captains for the sixth straight season. It's his 19th selection overall for LeBron, something only he and Kareem have accomplished. LeBron has been named a captain every year since the format change, and it will be the third time that he and Giannis Antetokounmpo go head-to-head. The reserves will be announced on Thursday, but this year, LeBron and Giannis will be selecting their teams immediately before the game. This year's contest takes place in Salt Lake City on February 19. 
Which brings us to today's quiz of the day. LeBron has now been an all-star in 19 of his 20 seasons in the Association, with his rookie season being the only one where he was not selected. So with that in mind, how many of the 24 all-stars from the 2003-04 NBA season can you name in five minutes?
Good luck!