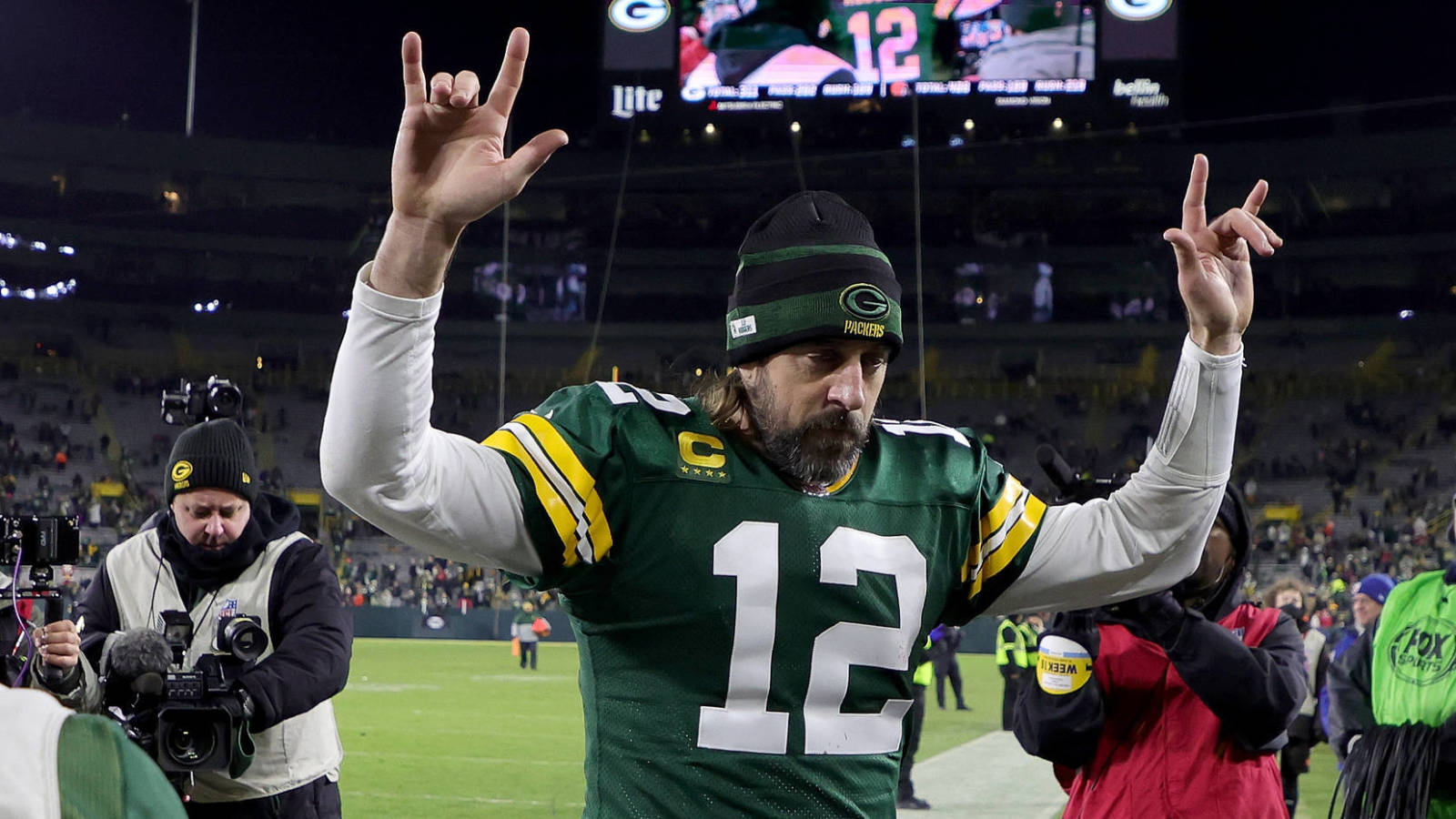 The 'Most career passing touchdowns' quiz
Aaron Rodgers is now the Packers' franchise leader for most career passing touchdowns. 
The reigning NFL MVP spent his Christmas afternoon throwing for three scores against the withering Cleveland Browns, the first of which gave him the record. The man he passed, Brett Favre, congratulated Rodgers with a video that came with a special request at the end. Rodgers returned the favor with a one-of-a-kind present for Favre's 11-year-old grandson. Outside of one major screw-up, the 2021season has pretty much been a dream season for both No. 12 and the Packers. No one, including Rodgers himself, can say where he'll be plying his trade in 2022, but if this is it for his time in Wisconsin, he's doing all that he can to give the Green Bay faithful the storybook ending that they are all hoping for.
Which brings us to today's quiz of the day. Rodgers will be the only QB to become his franchise's career leader in passing touchdowns this season, but a few veteran signal-callers did add to their already lofty totals. So with that in mind, how many of the career leaders for passing touchdowns for every NFL franchise can you name in five minutes?
Good luck!