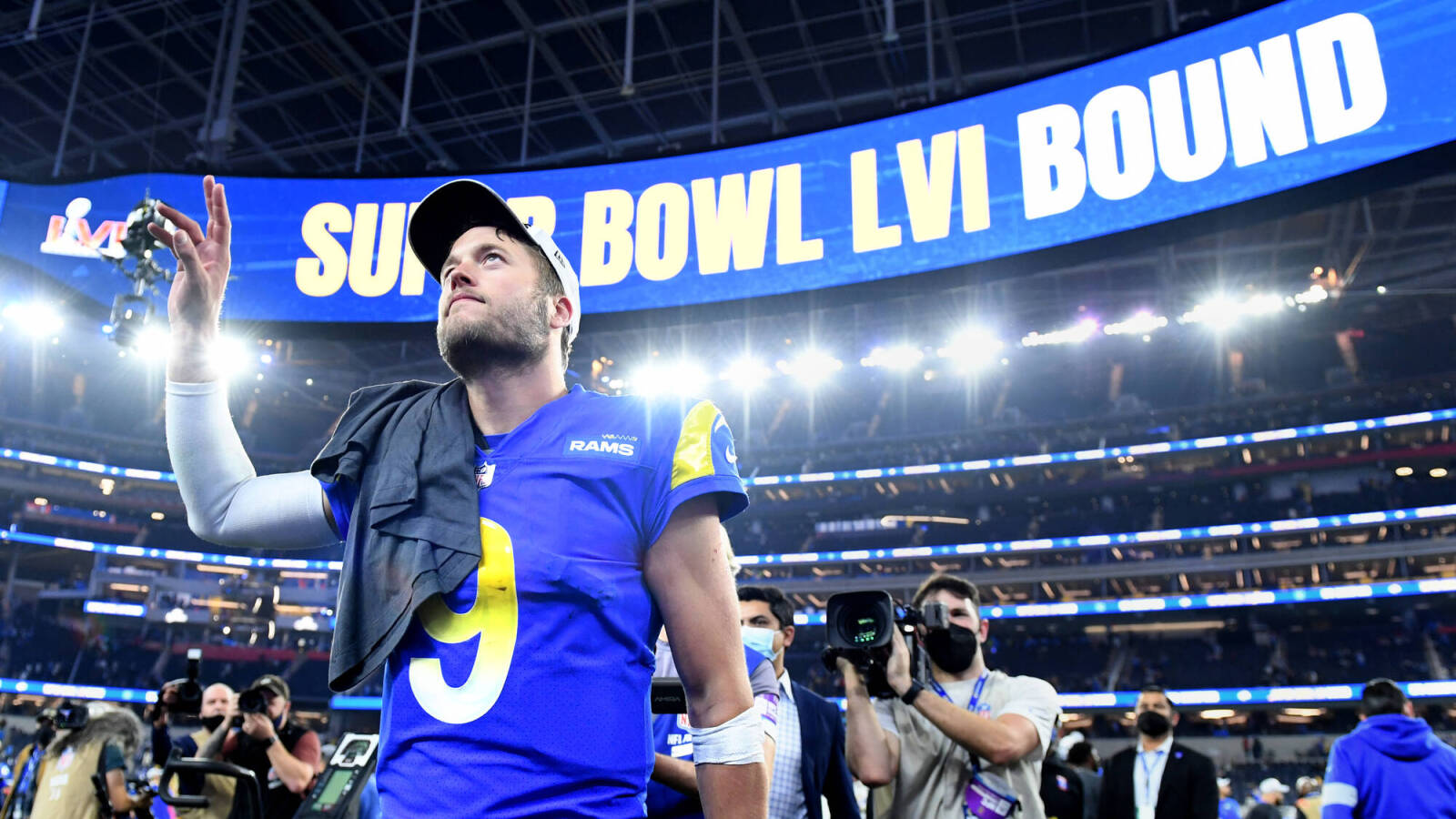 The 'Most passing TDs in Super Bowl history' quiz
No matter which QB helps his team take home the Lombardi Trophy come Sunday, NFL fans will get a storybook ending. 
After 12 up-and-down seasons in Detroit, Matthew Stafford was acquired for a hefty sum by the Los Angeles Rams in the offseason with the hope that he was the right QB to help Sean McVay's squad back to the Super Bowl. A win on Sunday would validate the cost the team paid to bring in Stafford, while also showing that the 2009 No. 1 overall pick was more than simply just a guy who put up big numbers on a bad team. For the Ohio-born Joe Burrow and the Cincinnati Bengals, a win in Super Bowl LVI would see a hometown hero take a woebegone franchise and elevate it to championship levels in just his second season with the team. Get your popcorn ready. Super Bowl LVI kicks off on Sunday at 6:30 p.m. ET on NBC. 
Which brings us to today's quiz of the day. If Stafford, Burrow or both throw two or more TDs on Sunday, they will join an exclusive fraternity of signal-callers. In the history of the NFL, 34 quarterbacks have thrown a total of two or more touchdowns in Super Bowls over the course of their careers. So with that in mind, how many can you name in five minutes?
Good luck!