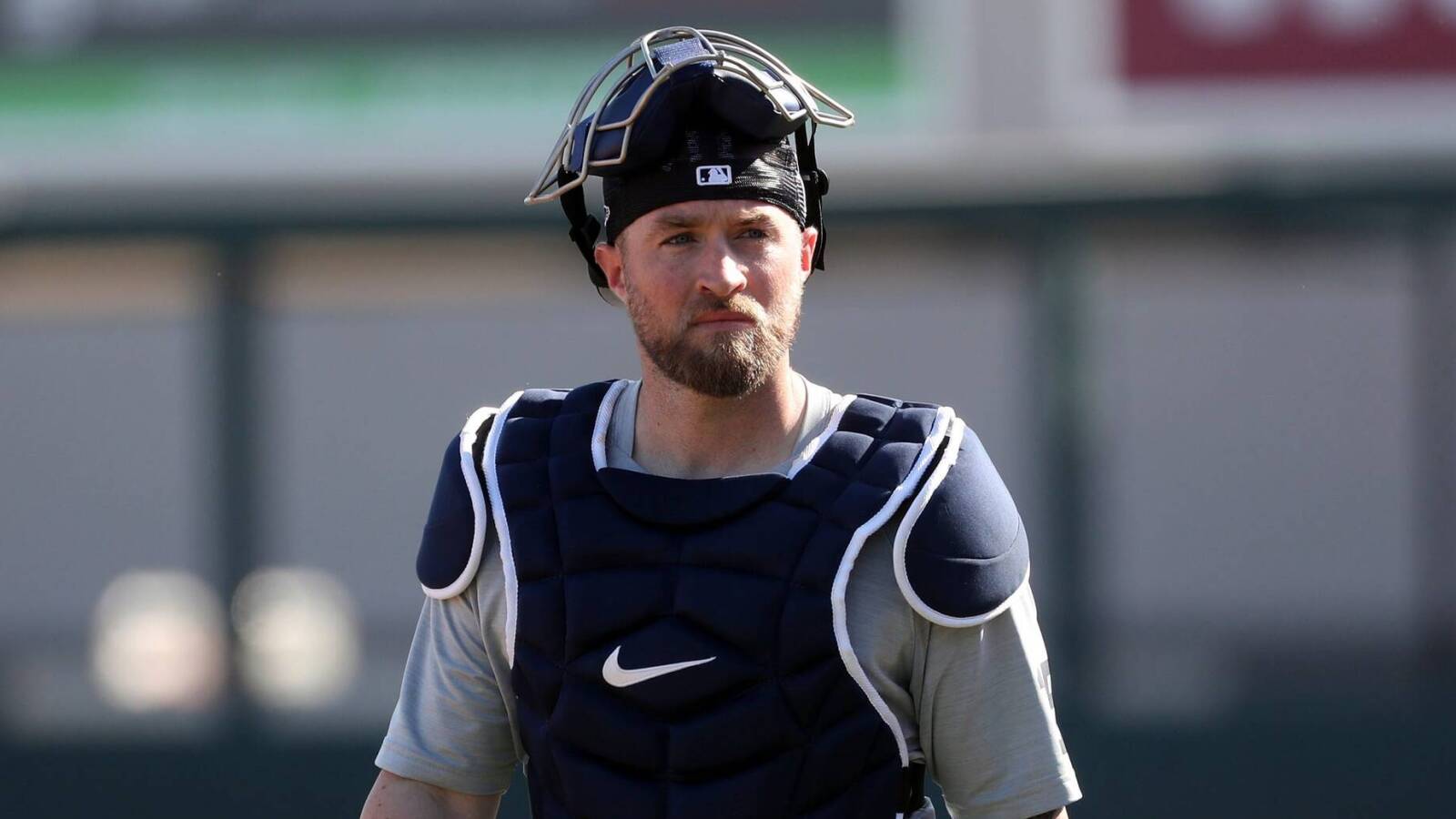 Tigers interested in 'exploring' extension with Tucker Barnhart
After spending the first eight seasons of his MLB career with the Cincinnati Reds, catcher Tucker Barnhart was traded to the Detroit Tigers in November of 2021. Now, Barnhart's new employer is reportedly interested in keeping the two-time Gold Glove award-winner around long term.
While never being known as much of a threat with the bat, Barnhart earned Gold Glove honors in 2017 and 2020. The 31-year-old led the league in runners caught stealing in 2016 (34) and 2017 (32), while placing third in 2020 (eight) and 2021 (17).
Barnhart was second in MLB in defensive wins above replacement (WAR) in 2017 (3.1) and is first among all active catchers in fielding percentage (.997).
In 348 at-bats across 116 games last season, the former 10th round draft pick finished with seven home runs, 48 RBIs and a .247/.317/.368 slash line. Barnhart has 51 career home runs, 261 RBIs and a .248/.324/.371 slash line.