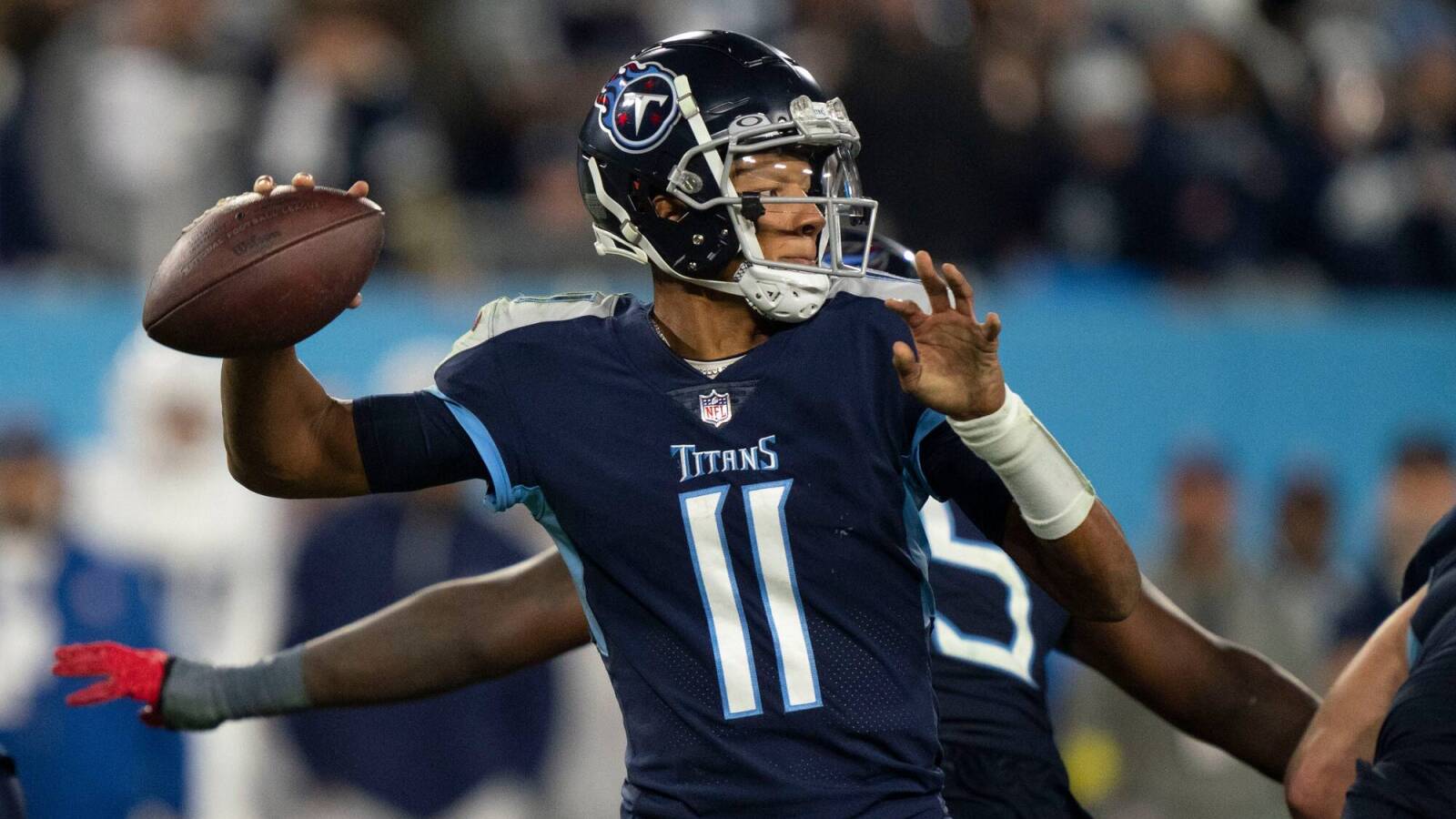 Titans QB decision for must-win Week 18 game should be easy for Mike Vrabel
Tennessee Titans head coach Mike Vrabel declined to name a starting quarterback for their must-win wee 18 game against the Jacksonville Jaguars, but the answer should be pretty obvious. And you don't need to be a rocket scientist to see it.
Josh Dobbs should be under center when the Titans (7-9) play the Jacksonville Jaguars (7-8) for the AFC South title on Sunday. 
That might be a stunning sentence to read (it certainly was one to type) given that Dobbs was on the Detroit Lions practice squad a little more than a week ago, but the way he played in Thursday's 27-13 loss to the Dallas Cowboys sure made it look like he gives them the best chance to win their next game.
With veteran starter Ryan Tannehill sidelined due to injury, rookie Malik Willis figured to be next in line. But the offense has been completely ineffective in Willis' first three starts, as he completed just 50 percent of his passes for 245 total yards. He did not top the 100-yard mark in any of those starts. That helped prompt the last-minute quarterback change.
Dobbs, meanwhile, showed up on Thursday night on a short week, against one of the league's best teams, surrounded by a preseason caliber starting lineup, and battled for 232 yards and a touchdown. And that was while Tennessee's best and most important offensive player, superstar running back Derrick Henry, sat on the sidelines and did not play, completely removing the threat of the Titans' running game.
His numbers would have looked even better had the Titans wide receivers been able to consistently catch the football. 
Willis can still be the future in Tennessee, and he might even end up being a very good quarterback. The tools are all there. But even when he was drafted this year he was viewed as more of a long-term project that might need some time before he was ready to be thrown into the starting role. His play so far this season has only confirmed that. 
Dobbs might also be low on actual game experience, but he has been around the NFL for six years and showed on Thursday night that he has a feel for the NFL game and the ability to make some plays downfield. 
The Titans also do not need him to play like a superstar or a long-term answer. They need him to be good for one game against a 7-8 Jacksonville team. With Henry and the rest of the Titans' starters back in the lineup, he should be able to give them that and help them snap this six-game losing streak and sneak into the playoffs.