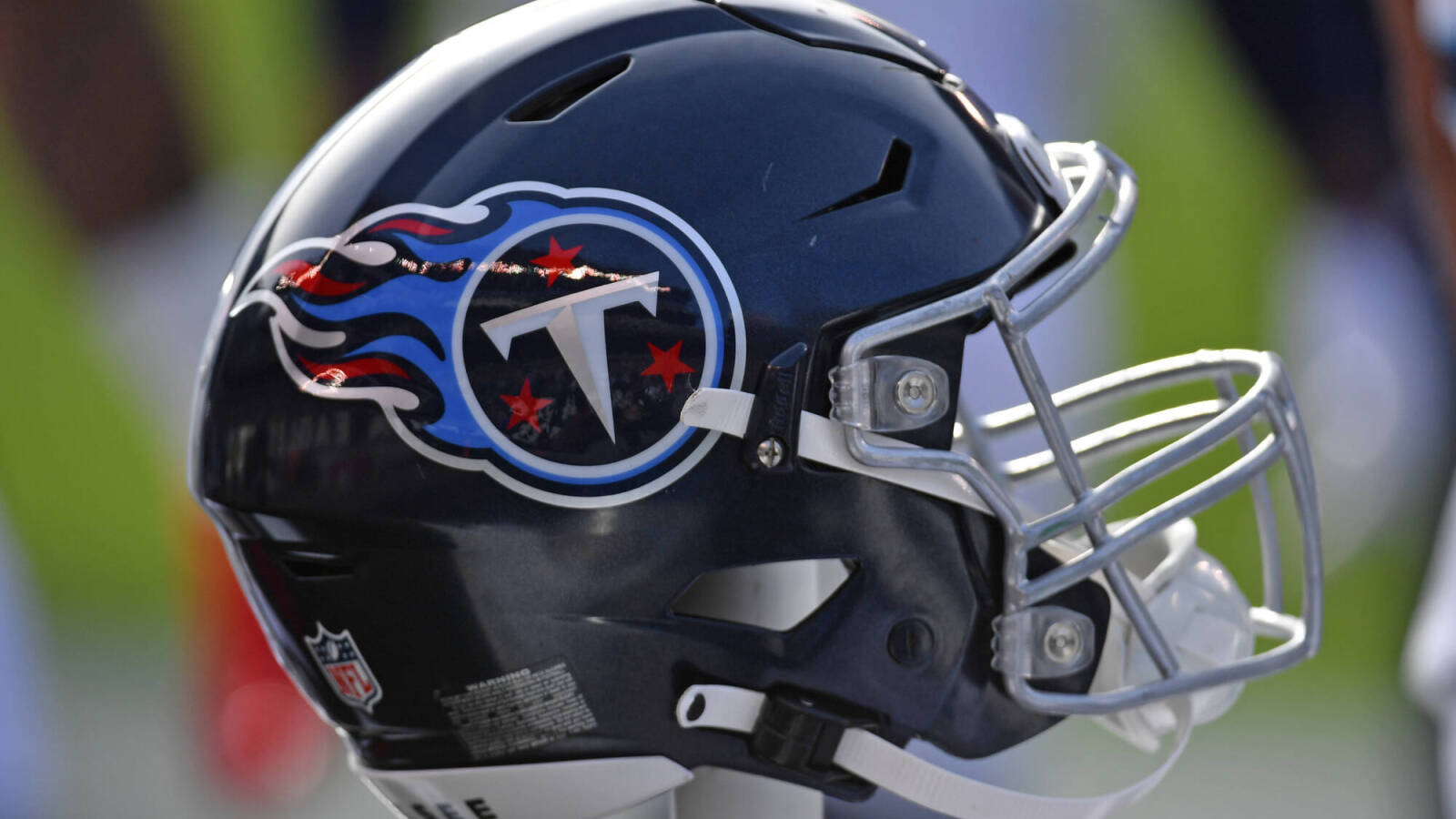 Titans to hire 49ers' Ran Carthon as GM
Hours after a finalist contingent emerged, the Titans have made their choice. They plan to hire 49ers director of player personnel Ran Carthon as their next general manager, Dianna Russini and Jeff Darlington of ESPN.com report (on Twitter).
Carthon, who has been with the 49ers for six years, joined Bears assistant GM Ian Cunningham and Titans interim GM Ryan Cowden among the finalists for this position. 
A day after the Cardinals hired Titans exec Monti Ossenfort, the league's last GM vacancy — for the time being, at least — is now filled.
Carthon, 41, has been an NFL staffer since 2008 and has held high-ranking titles for the 49ers and Rams. 
A former Florida Gators running back and son of ex-Giants fullback Maurice Carthon, Ran has been in the mix for GM roles for a bit now. 
He interviewed for the Bears, Giants and Steelers' GM jobs last year and met with the Cardinals last week. Carthon will now be set to team with Mike Vrabel in Tennessee.
The Titans hiring Carthon, who is Black, will equip the 49ers with third-round picks this year and next. Due to the NFL modifying its Rooney Rule to reward third-rounders to teams who hire minority execs as GMs or minority assistant coaches as HCs, the 49ers will benefit again. 
They have been given eight third-round picks — for the hires of Martin Mayhew, Robert Saleh, Mike McDaniel and now Carthon — since the NFL greenlit this rule. Carthon is the sixth minority GM hired over the past three offseasons.
Tennessee's hire doubles as one of the more unique additions. No HC change is in sight, with Vrabel having established himself as one of the league's most respected coaches. Carthon, then, will be tasked with working alongside the sixth-year Titans HC to retool the roster. 
Titans owner Amy Adams Strunk made the surprising decision to fire Jon Robinson less than a year after giving him an extension that ran through the 2027 draft.
The Titans signed both Vrabel and Robinson to new deals in February 2022, but Adams Strunk reversed course and cited personnel decisions and the team's repeated trouble with injuries as reasons for the Robinson ouster.
Hired in 2016, Robinson helped rebuild the Titans into a consistent contender. He hired Vrabel in 2018, and the two guided the Titans to three straight playoff berths from 2019-21. 
This year brought change, with the most notable move being the A.J. Brown trade. Adams Strunk said Brown scoring twice against the Titans did not impact her decision to fire Robinson, despite the firing coming soon after the Tennessee-Philadelphia matchup. 
One of Carthon's duties will be to help rebuild a Titans receiving corps that dearly missed Brown this season.
The 49ers promoted Carthon from director of pro personnel to director of player personnel in 2021. Following Mayhew's 2021 exit, Carthon joined Adam Peters as a top John Lynch lieutenant. 
The 49ers have ventured to two NFC championship games and a Super Bowl during that time, and their pro personnel department oversaw quite the seminal transaction in 2017 — a trade for Jimmy Garoppolo. 
The 49ers have withstood injuries to both Garoppolo and Trey Lance this year to become the NFC's No. 2 seed behind seventh-round rookie Brock Purdy. 
Although Peters viewed as the most likely Lynch successor, Carthon with have his chance in a lead front office role first. The Titans tried to interview Peters, but the 49ers' assistant GM declined the opportunity.
This move could lead Cowden elsewhere, though that is not yet certain. Robinson hired both Cowden and Ossenfort, and the former — who joined Robinson's staff from the jump seven years ago — worked as Tennessee's interim GM to close out this season.