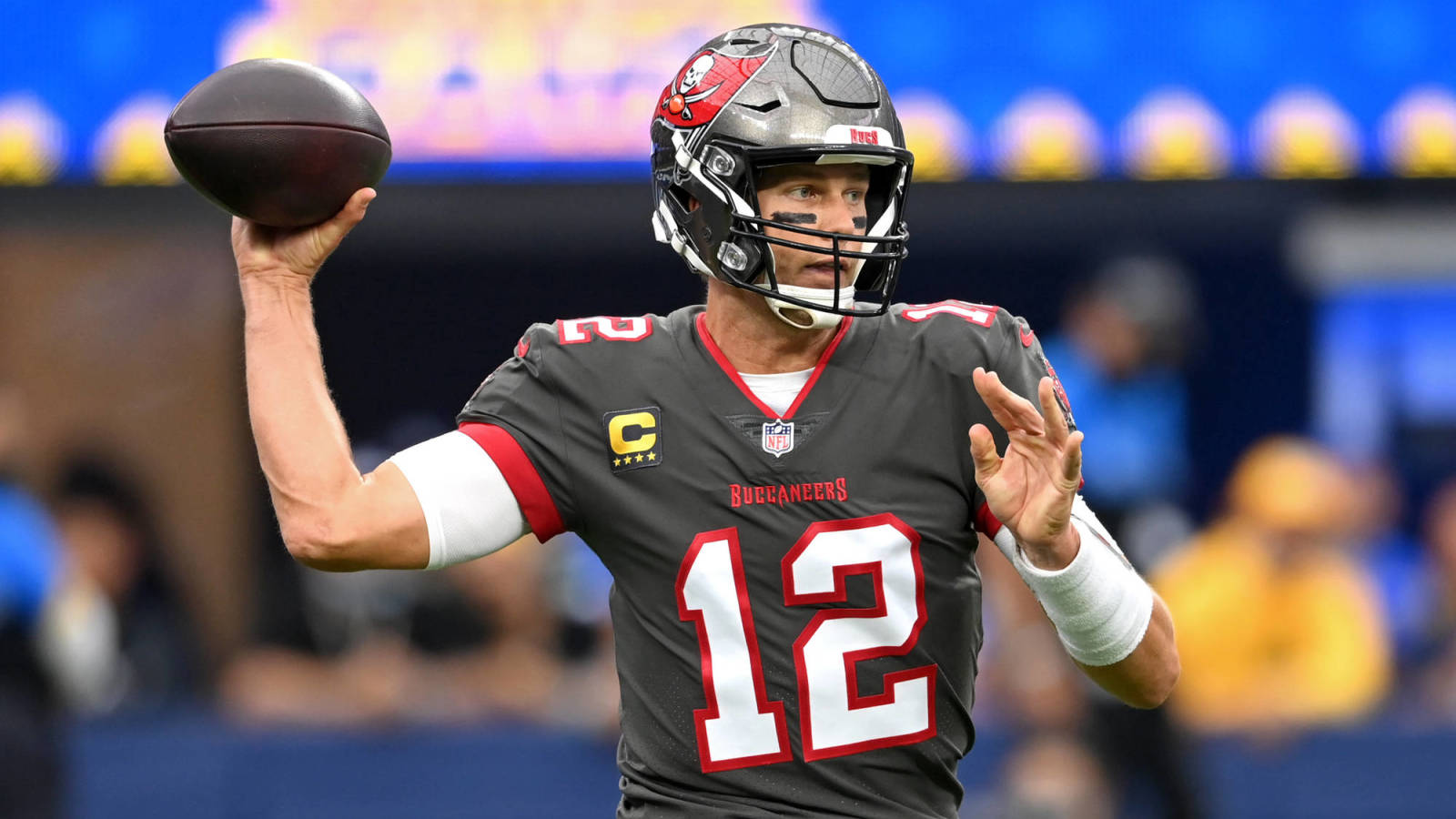 Tom Brady not looking to 'reminisce' in return to New England
Tampa Bay Buccaneers quarterback Tom Brady won't be reminiscing on his time in New England in his return to Gillette Stadium this weekend. 
The former Patriots quarterback told Jim Gray on their "Let's Go!" podcast on SiriusXM he's going to be focusing on football after a "really tough loss" and that he will have plenty of time to reminisce on his career in the future. 
"I'm not going to necessarily reminisce. I don't think this is the moment for that. I'll have plenty opportunities to reminisce about my football career — none of it, none of which I really care to do right now because I'm so much in the moment," Brady said, according to ESPN's Jenna Laine. "I'm not going to be thinking about 20 years of history. I'm going to be thinking about one night of football, a Sunday night game coming off a really tough loss."
The Bucs fell to the Los Angeles Rams 34-24 on Sunday, their first defeat since Nov. 29, 2020. The Patriots, meanwhile, are coming off a 28-13 loss to the New Orleans Saints. 
While Brady's return is expected to be very special, he acknowledged that he's not expecting Patriots fans to root for him on Sunday night.
"Well, I wouldn't expect a homecoming," Brady said of what his message would be to the fans. "I think they're there to root for their team and their team is the Patriots. And I'll certainly have a lot of people that cheered for me over the years, I know there'll probably be, I'll have a lot of family there and I have a lot of friends that have wanted to go to the game.

"The home crowd at Gillette is a great crowd. And I think they're going to cheer for their team as I would expect them to. And I think if they know anything about me, they're going to know that I'm going out there to try to win the football game. So I think they'll respect that about me. I certainly respect that they're there to pull for their team and that's the way sports goes."
Brady won six of his seven Super Bowls with the Patriots, but his days in New England are over, and he's focused on getting the Bucs another championship in 2021. The 44-year-old also recently acknowledged he hopes to remain with the Buccaneers "for many years." So, he won't be thinking about his Patriots career for a while. 
Patriots-Buccaneers is slated to be one of the most exciting games of the season. However, Tampa Bay is heavily favored to win the matchup.