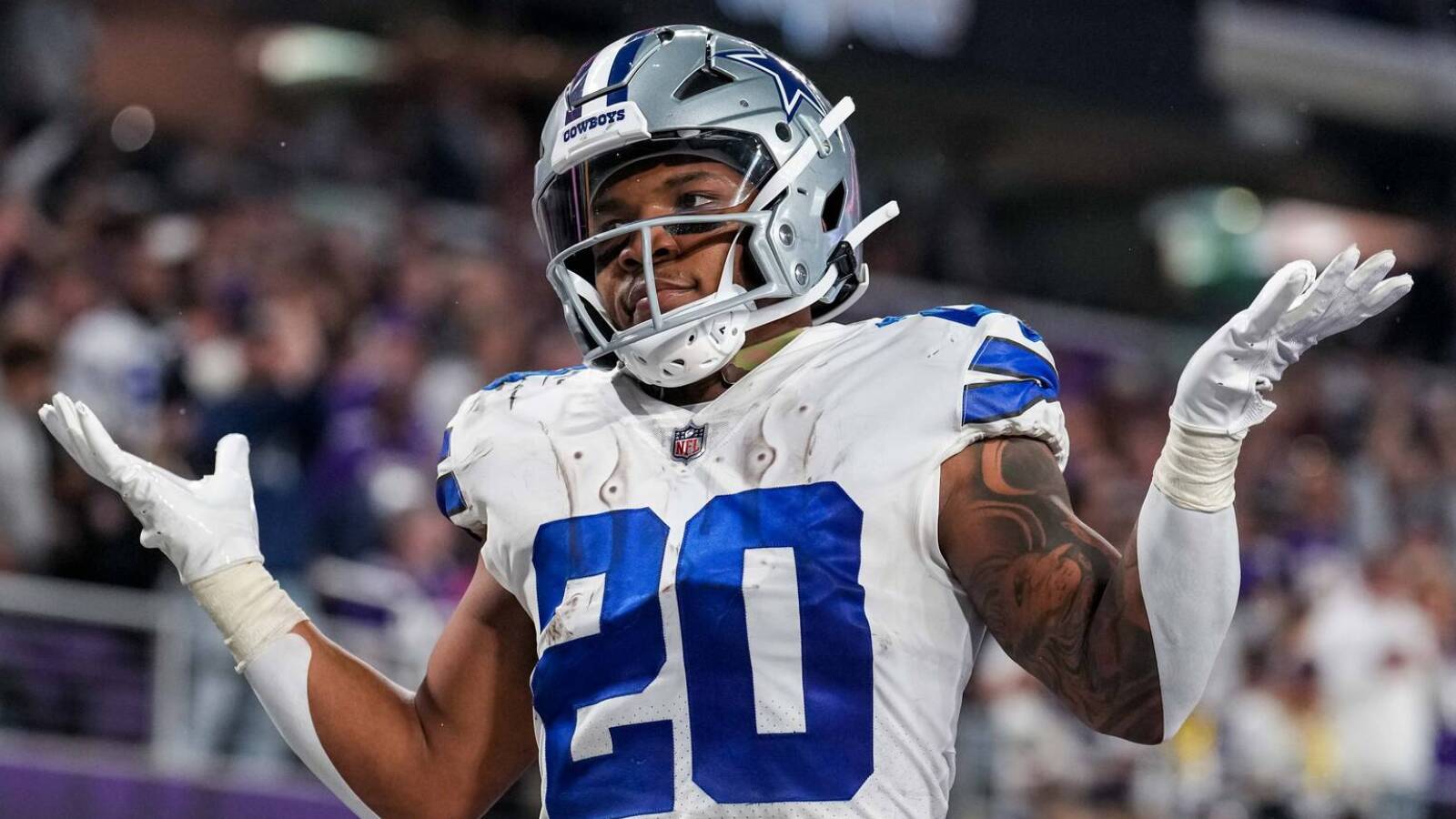 Tony Pollard and Ezekiel Elliott avoiding running back controversy
The Cowboys' run game uses two instruments, a high-speed fiddle, Tony Pollard, and a powerful bass, Ezekiel Elliott. Together, they produce one of the NFL's best symphonies.
Pollard broke out after Elliott missed Weeks 8 and 10 with a right knee injury. He dominated, scoring four touchdowns rushing for 246 yards.
Several fans and media members called for Elliott's replacement due to Pollard's performance. 
"Pollard is special and criminally underutilized. Zeke's best days are behind him," said Skip Bayless on FS1's "Undisputed."  
The Cowboys ignored the critiques, making both players a staple in their offensive game plan. 
"I look at both of those guys as No.1 runners," said Cowboys head coach Mike McCarthy recently. 
Not developing a dichotomy was wise because having two elite running backs creates an asset. That is especially true with Elliott and Pollard, who hold skillsets that complement each other. 
Pollard is the speedster who moves the chains, averaging 5.6 yards per carry, seventh in the NFL. Elliott is the power back who breaks through the line of scrimmage at the goal line, scoring seven rushing touchdowns, tied for eighth in the league.
Their talents allow McCarthy and offensive coordinator Kellen Moore to control the game, using the back tailor-made for a particular situation or as a way to confuse defenses. 
Since Elliott and Pollard started to split carries, the offense has gained a harmonious rhythm defenses failed to stop. It's averaged 34 points and 160 rushing yards over the past two games.