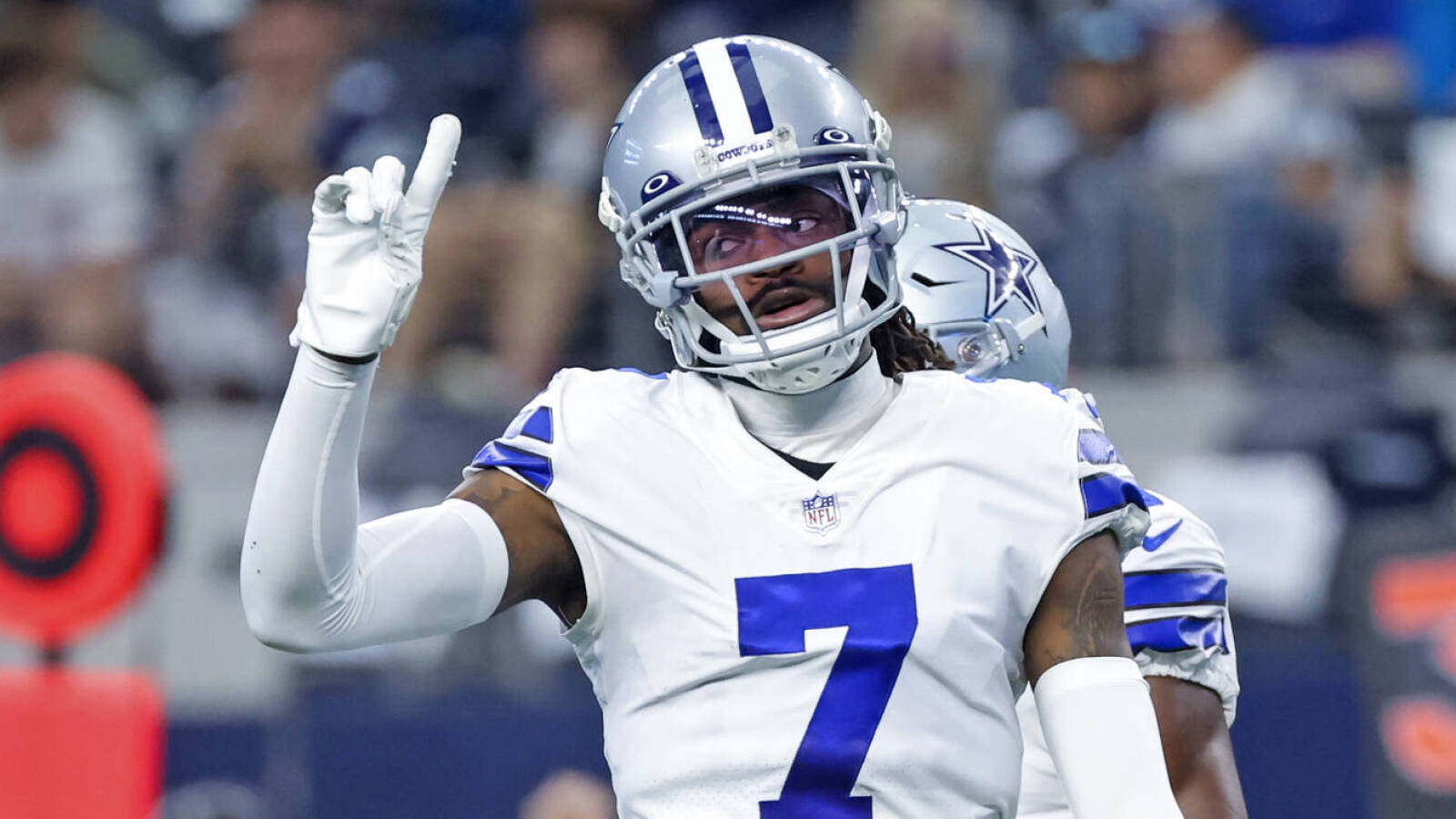 Trevon Diggs makes strong claim for league's best CB
Trevon Diggs feels like he's the best cornerback in the league. 
"I wouldn't put another corner in front of me," Diggs told Yahoo Sports' Jori Epstein recently. 
Through 11 games, Diggs is second in pass deflections (13) and tied for eighth in interceptions (three), so he can back up his bold statement. 
Although he probably won't surpass his interception total last year (11), Cowboys defensive coordinator Dan Quinn didn't want him to focus on picks. Quinn asked him to implement incremental changes instead. 
"You're creating your present, not trying to match your past," Quinn said he told Diggs recently.  
Diggs created a better present. Per Pro Football Reference, his missed tackle rate dropped from 16.1 percent to 2.3 percent. 
Also, he allowed fewer yards per game in pass coverage this year. He holds opponents to 43.8 yards per game, as opposed to 56.7 yards per game last year. 
What makes this more impressive is Diggs lined up against multiple Pro Bowl wideouts. He covered Jamar Chase (Bengals), Justin Jefferson (Vikings) and Cooper Kupp (Rams). Despite the challenging matchups, he allowed only two receiving touchdowns. 
The Cowboys defense benefited. It ranks No. 2 in scoring defense and No. 1 in passing yards allowed, cementing Diggs' claim for the top player at his position.