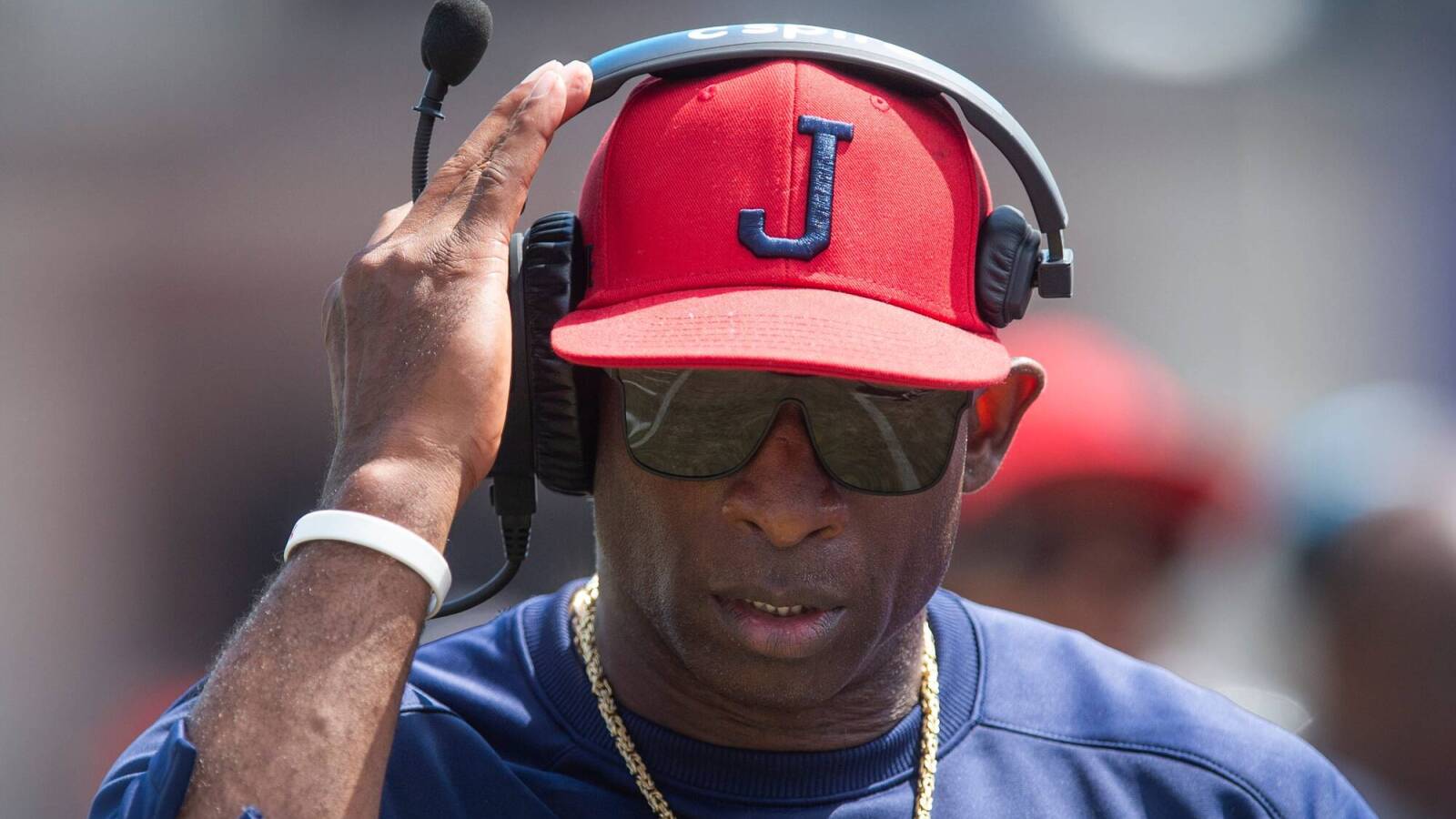 Two schools emerge as possible landing spots for Deion Sanders
The Colorado Buffaloes and South Florida Bulls are emerging as the two likeliest spots for Deion Sanders to land if he leaves Jackson State, per 247 Sports.
"Sources close to Sanders say he's been in discussions with power-brokers at both Colorado and South Florida about their coaching vacancies," writes Carl Reed.
A move to the FBS level would give Sanders more resources than he currently has at Jackson State. As Reed writes, the Buffaloes being a member of the Pac-12 gives them more financial power. South Florida has its charm partly in the fact that Sanders played his college football at Florida State.
Sanders is a legend in the sporting world, one of the greatest defensive players in NFL history. He made eight Pro Bowls, six All-Pro teams and won two Super Bowls. Per Stathead, his 19 non-offensive touchdowns are the second most by a single player all time. Sanders added three touchdowns as a wide receiver during his career. He also played 641 career games in MLB.
As a college coach, he's proven to be just as electrifying, jolting Jackson State to an undefeated regular season and an appearance in the SWAC Championship Game. Sanders is also an excellent recruiter — securing a commitment from 2022 No. 1 overall recruit Travis Hunter — and people rightfully anticipate him to do more of the same wherever he goes next.
Reports will continue to come out over the next couple of weeks regarding Sanders' future until the positions at various FBS schools are filled. Arizona State, Auburn, Georgia Tech, Nebraska and Wisconsin also have openings. Of those, Auburn and Georgia Tech would make sense as likely suitors for Sanders' services.
Auburn needs to make a splash with an inspired coaching decision to keep up with the best in the SEC West. Georgia Tech is in Atlanta, home of the NFL's Falcons where Sanders began his NFL career and spent five seasons.
It's possible Sanders balks at the interest and stays at Jackson State. There's no question he deserves an opportunity at an FBS program but he's thriving at his current post and building the Tigers into a SWAC juggernaut has its appeal as well.
Sanders' decision will affect several programs. Just like it's been his entire career, whenever he moves, we'll be watching.