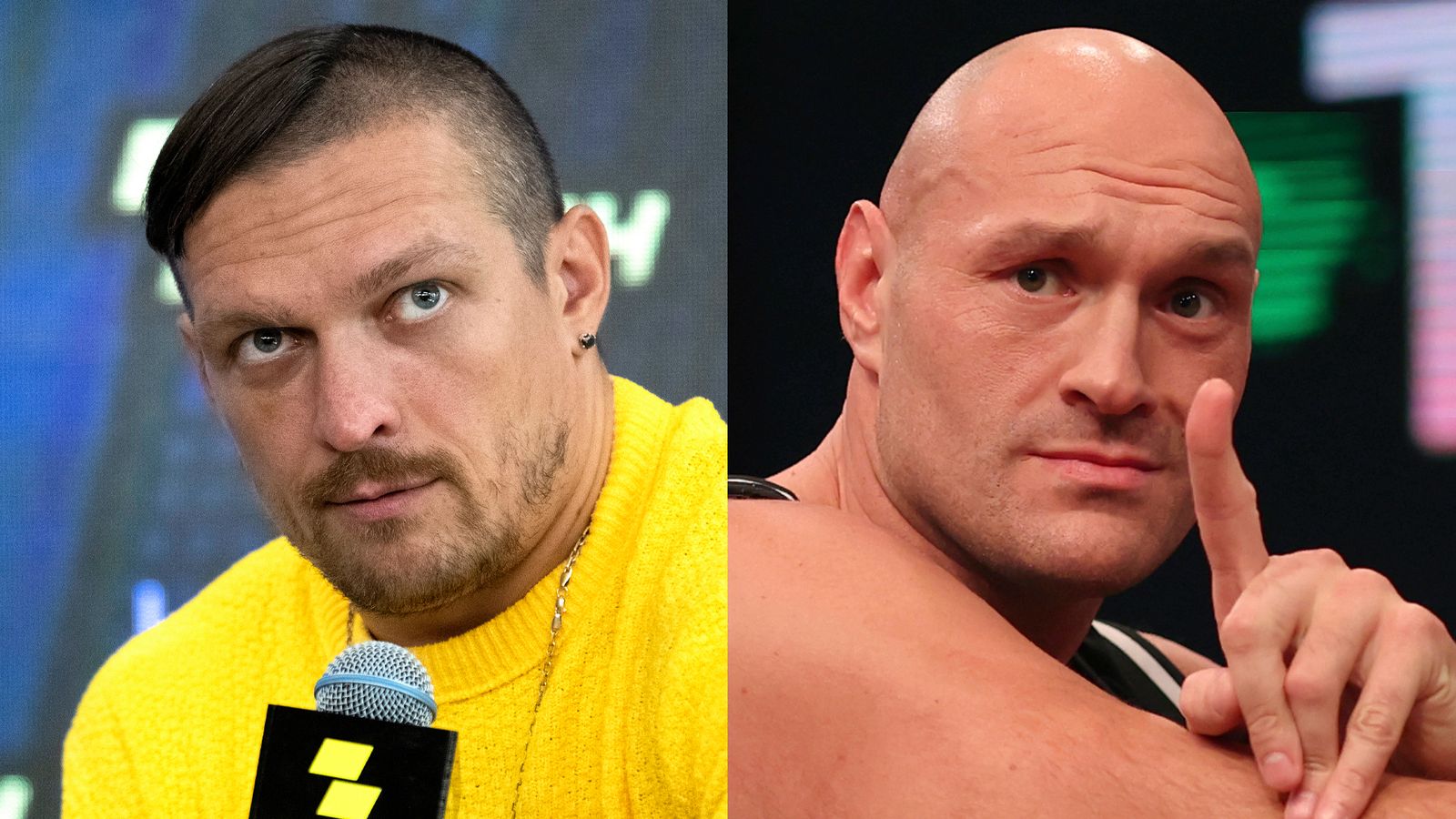 Tyson Fury vs Oleksandr Usyk: Venue the only issue for heavyweight unification bout, says Bob Arum | Boxing News
Bob Arum has revealed the venue is the only remaining obstacle to the heavyweight unification fight between Tyson Fury and Oleksandr Usyk being confirmed, with the Middle East leading the race.
Arum, the CEO of Fury's American promoters Top Rank, told Sky Sports News the WBC king and WBA, WBO and IBF champion Usyk have agreed to the showdown and expects a location to be finalised in the next week.
An unspecified country in the Middle East is the likely host for the hotly-anticipated contest due to the huge sums of money being talked about for both boxers, but if that does not happen then Wembley Stadium would be on the table.
"I'm very optimistic the fight is going to happen," Arum told Sky Sports News.
"Both fighters have agreed to do the fight, the question is the site and we're talking to the Middle East because allegedly they're going to come up with the biggest purse ever in boxing history.
"And if they do, that's where the fight is going to go because money is money. If they don't, both fighters will agree to do the fight this spring at Wembley… but the fight will happen in my opinion, certainly within the first four months of the year.
"Fighters want to do the best for themselves because a fighter's career, no matter how great he is, is limited and they want to make as much money as possible.
"So that's the only issue – where will the fight be held? I would believe in the next week that will be determined and then we'll have an official announcement of the date and site for the fight – but that fight is happening."
Promoter Bob Arum reveals that Tyson Fury and Oleksandr Usyk have agreed to fight each other, but the date and location are yet to be revealed.

Saudi Arabia has emerged as a go-to venue for big-time boxing in recent years, including Usyk's points victory over Anthony Joshua in their rematch last August, although Arum would not be drawn on which country could host and added "a couple" are in talks.
If the promised purses do not materialise though, it could see a return to Wembley where Fury defended his WBC crown with a sixth-round stoppage of domestic rival Dillian Whyte last April in front of a crowd of 95,000.
"To do 95,000 people in Wembley, which we did for the Dillian Whyte fight… a lot of my friends who went to that fight said it was one of the greatest, if not their greatest, experience going to an athletic event," Arum said.
"Now, if it's a unification match between Tyson and Usyk, it'll be even more spectacular."
Chris Eubank Jr vs Liam Smith is on Saturday January 21, live on Sky Sports Box Office. Book it now if you are a Sky TV subscriber or a Non-Sky TV subscriber.