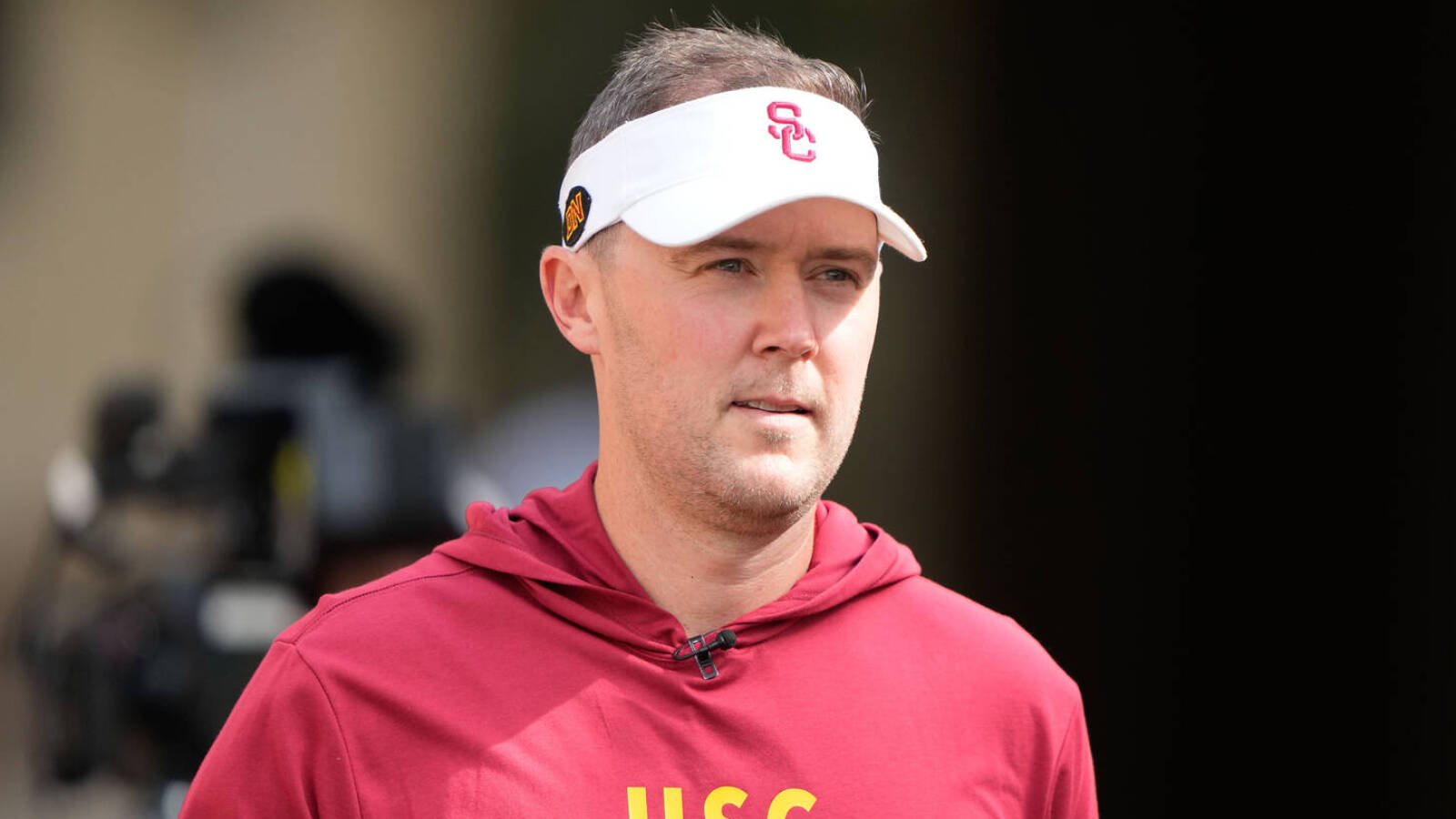 USC back in the top 5 for the first time since 2017
The USC Trojans are back, baby. No, they haven't yet reached the heights of the Pete Carroll and Reggie Bush era, but new head coach Lincoln Riley has his program back in the top 5 of the AP Poll for the first time since 2017.
It was a huge weekend for USC, which undoubtedly has its sights set higher than simply the top 5. Still, a journey of a thousand miles is taken one step at a time and for Riley and the Trojans, getting back and officially recognized amongst the elite in college football is the next big step toward greatness.
USC owes its shiny new ranking to an exciting win over cross-town rival UCLA. The then-No. 7 Trojans met up with the No. 16 Bruins at the Rose Bowl in a thriller that saw USC walk away with a 48-45 win. It was a back-and-forth affair that saw the Trojans erase a 14-0 start from UCLA. The Bruins brought the game to within three points with 6:38 to go and even had a chance to tie or win thanks to a massive defensive stop.
Speaking of massive defense, with the Bruins driving and threatening to topple USC's College Football Playoff hopes, sophomore defensive end Korey Foreman sealed the deal with a drop-back interception of Dorian Thompson-Robinson with 1:26 to go.
USC now has one final in-season test, a primetime matchup with No. 18 Notre Dame. 
Beating Notre Dame would bring the Trojans to 11-1 on the season with wins over ranked opponents in the final two weeks. 
With undefeated Ohio State and Michigan playing this upcoming weekend, a win over the Irish just may vault the Trojans into the CFP. 
The current CFP Top 4 is Georgia, Ohio State, Michigan and TCU — all at 10-0. 
Either Michigan or Ohio State will leave this weekend with a loss, while UGA still has to play No. 6 LSU.