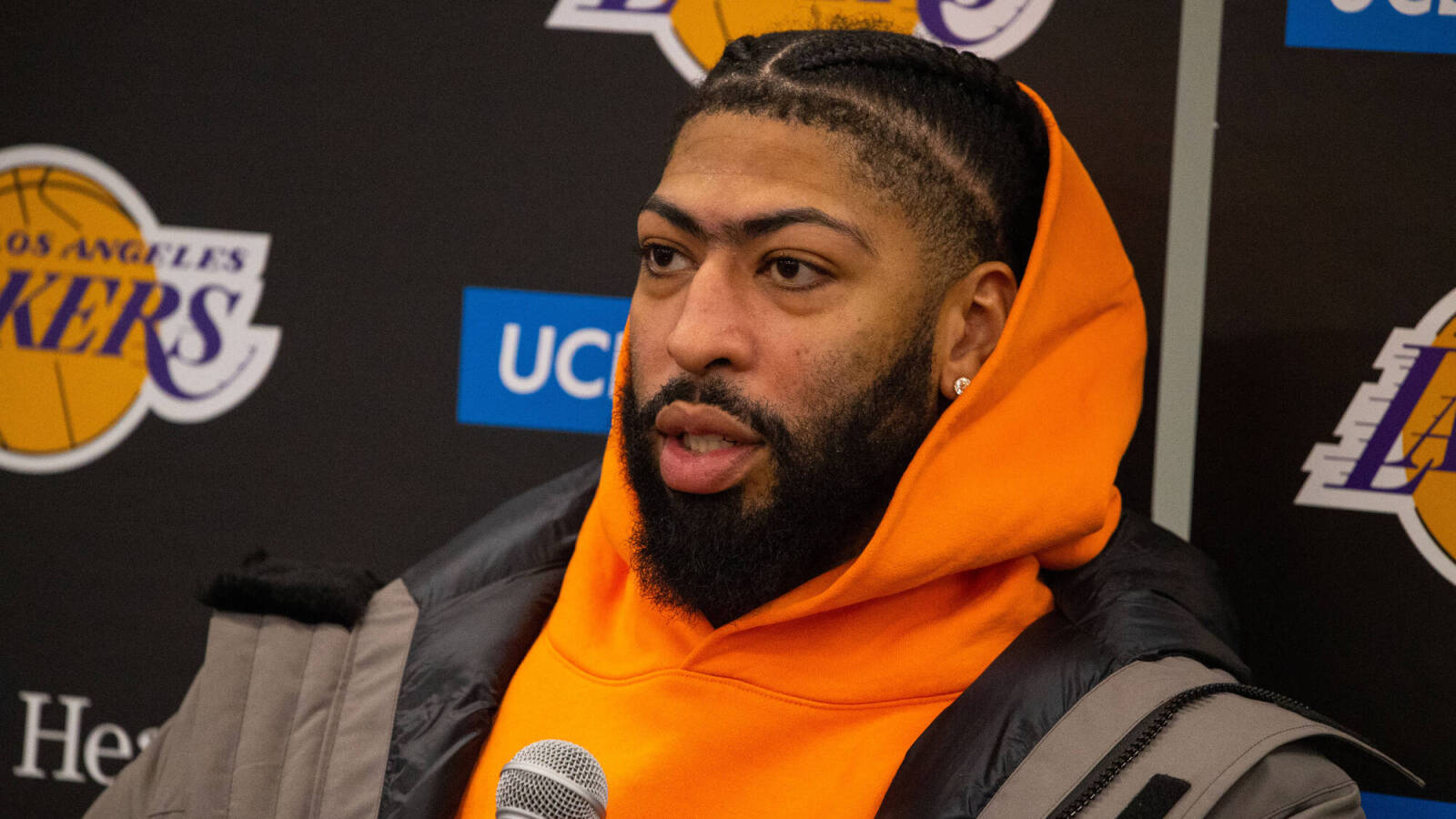 Watch: AD had a bizarre reaction when LeBron made history
Los Angeles Lakers star Anthony Davis had a very odd reaction Tuesday night when teammate LeBron James broke Kareem Abdul-Jabbar's all-time scoring record.
The unofficial NBA "GOAT" set the new mark by hitting a fadeaway jumper over Oklahoma City Thunder forward Kenrich Williams with 10.9 seconds left in the third quarter.
Folks on social media had a host of theories as to why "AD" was sitting down (when everyone else was standing) as James made history. Some speculated that Davis' low-key reaction had something to do with the approaching trade deadline and uncertainty surrounding Laker Land, while others said that the eight-time All-Star was "low energy all night."
One theory that seems to make the most sense, however, is that Davis was simply frustrated that he had been subbed out of the contest and wasn't on the court when James had the legendary moment.
With some Lakers tickets to see "King James" reportedly outpacing prices for Super Bowl LVII, Tuesday night's contest was a must-see event not only for NBA fans, but across the sports world as well. Davis may have just wanted to be able to bask in the glory of his teammate's latest and greatest achievement.