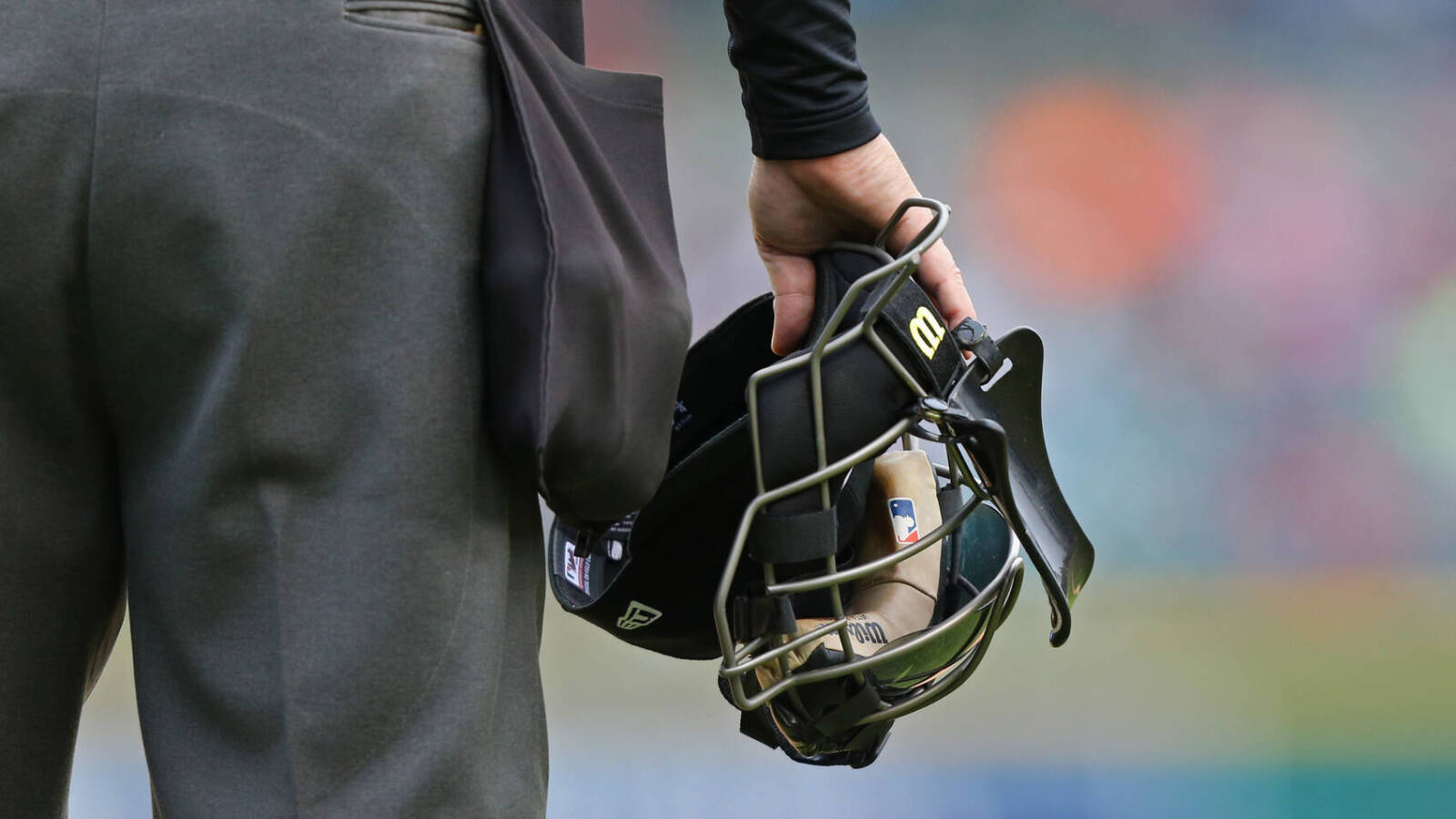 Watch: College umpire has worst strike call in history
Calling balls and strikes in a baseball game is a thankless job, and is often times pretty subjective. There is no denying that what happened on Friday night in New Orleans between the University of New Orleans and Mississippi Valley is one of the worst strike calls anybody will ever see.
Or has ever seen.
It was that bad. 
Have a look.
Mississippi Valley State left fielder Davon Mims is at the plate, representing his team's last chance in a 7-3 game. He takes a strike-two call that he does not agree with and makes that disagreement clear.
Then on the next pitch, the home plate umpire, who may have felt disrespected and shown up by the hitter, calls a pitch that pretty much landed in the opposite batter's box as the game-ending third strike.
The call was so bad that the New Orleans catch actually had to try to place peacekeeper to hold Mims back from going after the umpire. 
Maybe Mims overreacted to the strike-two call, which was borderline. He is probably lucky he did not get ejected. But there is no excuse for an umpire to make a call like that. It is the sort of thing that warrants punishment from the NCAA. 
In fact, it did. Hours after the video went viral, the Southland Conference released a statement announcing an indefinite suspension for the umpire.
An ejection of Mims for showing him up and fairly calling the rest of the at-bat for a different hitter would have been a far more reasonable and justifiable outcome. This is just a bad look for the umpire and the NCAA.