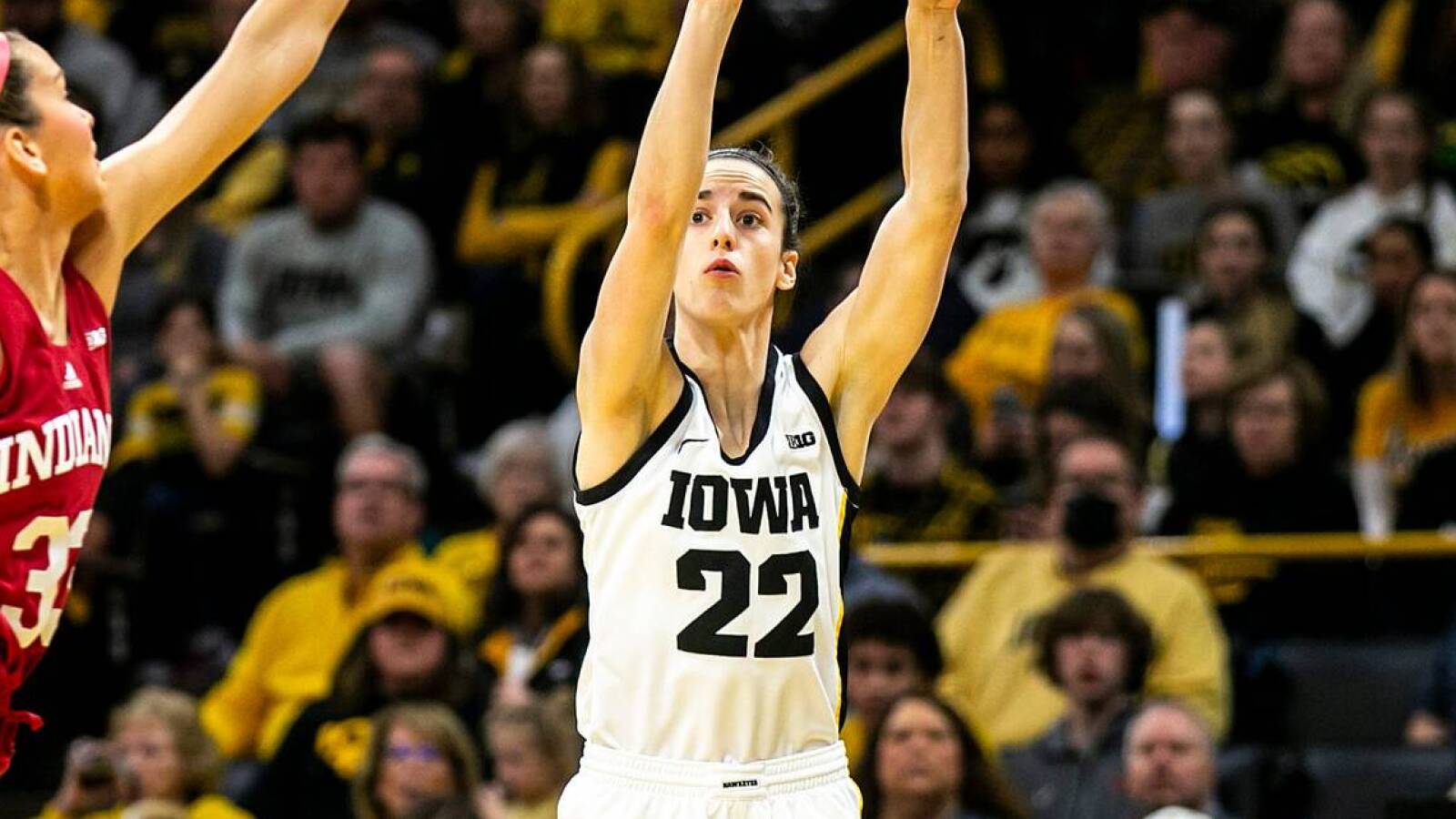 Watch: Iowa's Clark hits buzzer-beater to beat Indiana
The legend of Caitlin Clark grew on Sunday after the phenomenal Iowa guard hit a buzzer-beating three-pointer to give the Hawkeyes a huge win against conference rival Indiana, 86-85.
Associated Press No. 6 Iowa got the ball after a controversial foul call sent No. 2 Indiana to the line with 1.5 seconds left. Indiana's Mackenzie Holmes appeared to travel with the ball but was instead rewarded with free throws on a call against the Hawkeyes. 
After Holmes made both free throws, Clark received the inbounds pass out of a timeout and made the off-balance three as the clock hit zero.
Clark finished with 34 points, nine rebounds and nine assists to add another chapter to her already impressive collegiate career.
Earlier this month, radio host and longtime sports broadcaster Dan Patrick said on his radio show that Clark is "the best shooter in college basketball." 
NBA greats LeBron James and Kevin Durant have also praised Clark's game over the years, with James lauding her dominant performance against Michigan last year and Durant declaring during her freshman year that she should be playing in the WNBA.
As a freshman in 2020-21, she was named Big Ten Freshman of the Year after averaging 26.6 points on 40.4 percent shooting from three-point range. Last season, she received Big Ten Player of the Year honors while averaging 27 points, eight rebound and eight assists per game.
She's likely on her way to another Big Ten Player of the Year award, as she entered Sunday's game against Indiana averaging 27 points, 8.1 assists and 7.4 rebounds per game.
Clark's game-winner was big for her team as it jockeys for tournament seeding, and it also served as an exclamation point for a wild basketball weekend in Iowa. In men's basketball on Saturday, the Hawkeyes roared back from a 13-point deficit with 94 seconds left in regulation to defeat Michigan State 112-106 in overtime.
That was just the warm-up. Clark — as she's been her entire career — was the main event. On Sunday, she delivered a showstopper.