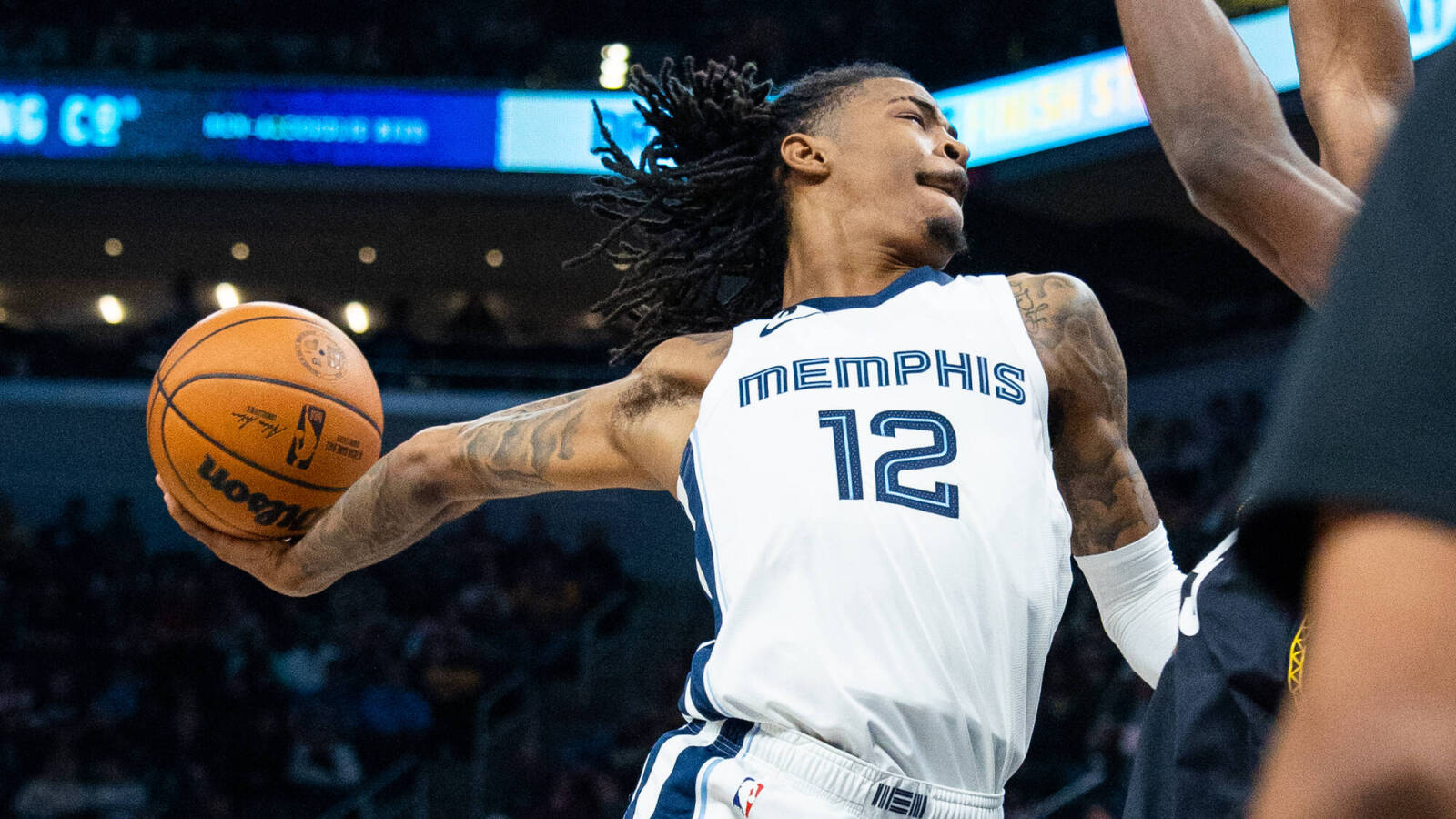 Watch: Ja Morant is a human highlight reel in win against Pacers
Ja Morant grew wings on a brilliant defensive play Saturday night. 
 Morant got up and blocked Bennedict Mathurin's layup two minutes and 15 seconds into the third quarter.
The play was initially too good to be believed. Referees whistled the play dead for a goaltend but reversed the call upon review. The ball didn't start its descent or touch the backboard before Morant altered its trajectory.
Morant followed his fantastic effort on defense with an emphatic dunk that gave the Grizzlies an 87-67 lead with 4:20 left in the third.
Morant had a double-double in only 25 minutes against Indiana. He finished the game with 23 points, 10 assists and three rebounds on 7-of-17 shooting in a 130-112 rout of the Pacers.
Morant was drafted second overall in the 2019 NBA Draft and has been a difference-maker for the Grizzlies from the start of his career. He led Memphis to the play-in tournament and the eighth seed during the 2020-21 season and then the second seed last year. 
The team lost in the first round of the 2021 NBA playoffs and the second round of the 2022 postseason.
This year, the Grizzlies are 29-13 and tied for first in the Western Conference. Prior to Saturday night's game, Morant was averaging 27.6 points, 7.9 assists and 5.9 rebounds per game, all career highs. 
Per Oddschecker, Morant is seventh in MVP odds at +3000 in a crowded field. He trails co-favorites Luka Doncic and Nikola Jokic (+250) as well as Jayson Tatum (+500), Giannis Antetkounmpo (+600), Joel Embiid (+1400) and Kevin Durant (+1800).
All are in the conversation for good reason and each offers highlights on a near-nightly basis. Morant took the spotlight tonight. If he leads the Grizzlies to the top seed in the Western Conference, he might take MVP, too.