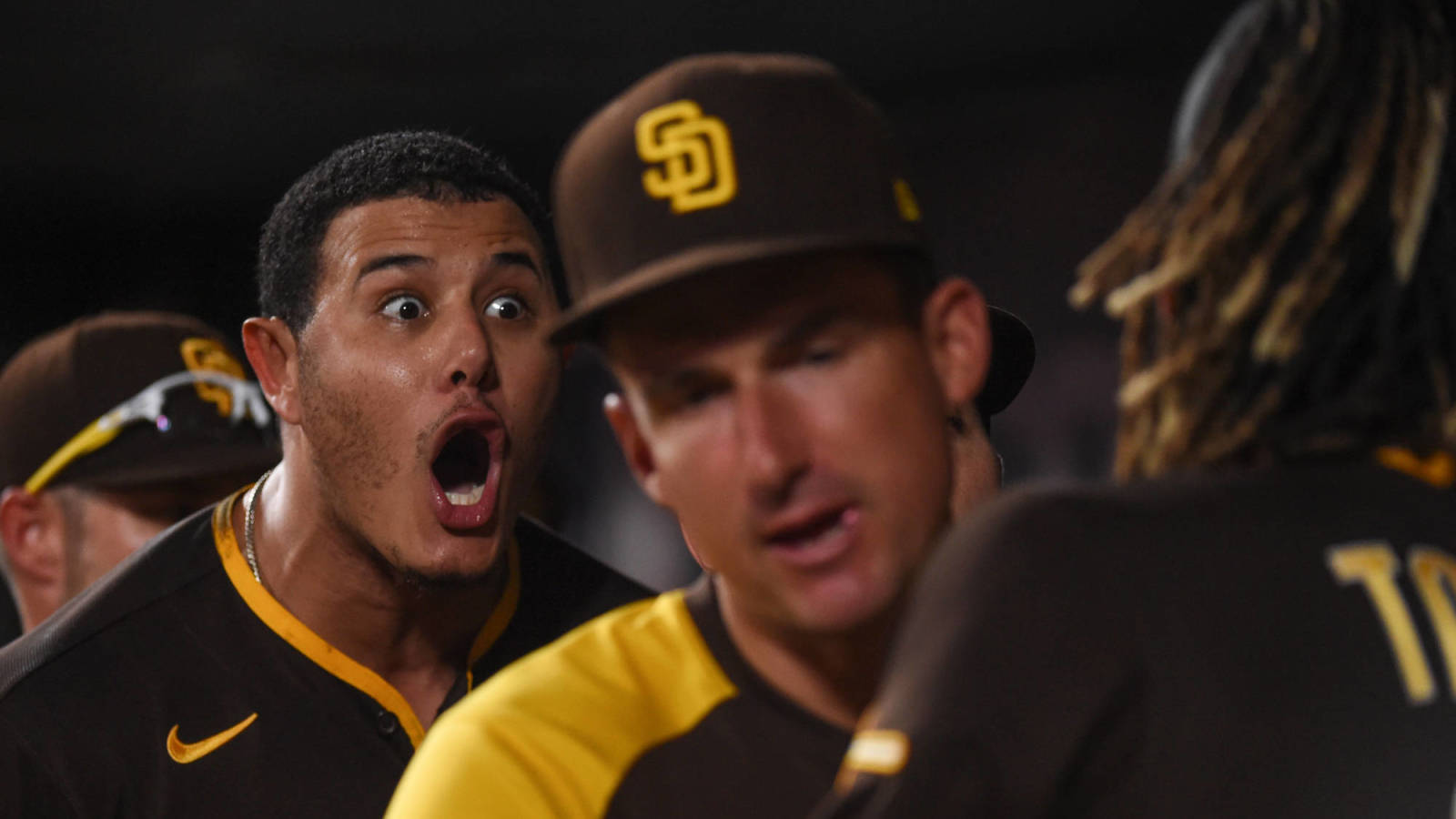 Watch: Machado confronts Tatis in Padres dugout during loss
Manny Machado confronted Fernando Tatis Jr. in the dugout during the fifth inning of the Padres' 3-2 loss to the St. Louis Cardinals on Saturday.
Tatis struck out looking to start the top of the fifth with his team leading 2-0. He was upset with the strike three call and complained about it. Padres manager Jayce Tingler argued about the call and was ejected.
Before taking the field for the bottom of the fifth, Machado confronted his teammate in the dugout to tell him to stop complaining and focus on playing. Why? He knew the Padres couldn't afford to have their best player ejected or moping.
Here is what the argument looked like. Beware, there is some cussing: